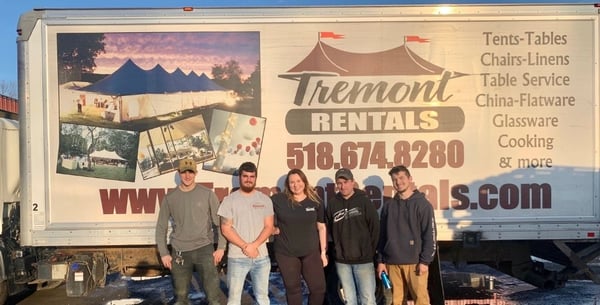 These partners bought a tent and event company and inherited the "clunky, old" software that came with it. They switched to Goodshuffle Pro because they needed modern software that could keep up with and empower their fast-paced business. Not only did their team become more efficient, but their clients loved it too— they increased sales by more than 20%!
With powerful event rental software, Tremont Rentals saw:
21% increase in sales within the first year
Increased customer satisfaction because of lightning-fast quotes
Immense time-saving benefits on top of improved flexibility— the team can access Goodshuffle Pro from anywhere on any device
Improved team accountability and communication, resulting in efficient and successful event execution
"There are so many pros to this software, from how easy to use it is, to how I can work from literally anywhere, to my customers loving the ability to look over the quote, sign, and pay the deposit all using one link. I really can't say enough good things about Goodshuffle Pro and how much their software has helped our company grow." - Shelby Glasser
Get the full scoop on Tremont Rentals' success and apply their best practices to your tent rental company.