Party rental companies know their inventory is one of the most important components to their success. Event rental inventory influences a client's calculus in hiring and entrusting you with their account and event. Caring for and managing your inventory is a skill set worthy of investment. Take pride in this.
While there is an allure to the fun parts of event rentals, like picking out cute items, or helping plan a party, the true pros will tell you that things like organization and communication are what make a truly top notch business run smoothly and stay focused.
How to Organize Event Rental Inventory
One of the easiest ways to keep track of your inventory is staying organized. Conversely, this is also one of the most challenging tasks. During peak seasons your warehouse will likely suffer from disorganization. It requires discipline, but organizing your warehouse into categories and types will help streamline event preparation.
Although expensive, heavy-duty shelving and pallet racks will enable your business to run more efficiently.
Large items like furniture should be safely stacked on shelves to allow for more inventory.
Smaller items should be grouped by category or similarity.
Linens should be quartered separately and kept free from dust, as should table top décor, and tables should all be stacked in their own area.
Specialty items, like farmhouse tables that can be disassembled and reassembled on-site, should be broken down and leaned against one another and, if convenient, safely strapped to prevent injuries and create room for other inventory.
Event Rental Inventory Communication
Warehouse and operations managers, or even if it is just you, are the critical labor force to ensure your rental business stays on top of what is going on in your day-to-day operations. They should communicate with other team members if something needs cleaning, repair, or improvement. Great communication = great inventory organization! Software like Goodshuffle Pro offers several solutions for communication.
One is through assigning tasks. For instance, dishes not properly cleaned, sanitized, packaged, and wrapped before heading off to the new client ultimately will be the demise of your brand, business, and reputation. No need to take that risk. Assign a task with a due date in Goodshuffle Pro and track exactly when it gets completed so you'll know your inventory has been properly cared for.
Another tool is their team chat. These chat threads are organized per project, which means that it's very clear when you are asking your team to do something, which project you are referring to. This also makes it easy to keep certain chats between specific team members, which can minimize the finger pointing/blame game. This is key when you are entrusting part time workers with your valuable inventory!
Ancillary Inventory Items
Another important internal inventory management function is keeping track of ancillary items in order to properly, professionally, and safely execute your orders, deliveries, and installations. Whether you rent things like tables or backdrops you may need a range of items such as:
Weights like sandbags and cement blocks
Hardware, dollies, power tools, gloves
Ties, straps, stakes, blankets, and all sorts of items to transport and support a safe set-up
Rather than creating new lists all the time, have templates and saved lists for vignettes, or particular items. Goodshuffle Pro comes to the rescue once more with packages that show one thing to the client, but a more robust list of all your additional support tools and equipment on pull sheets. The good news is a client needn't see things like zip ties, screwdrivers, or sandbags on the list. This is for you and your staff only.
Ready to regain control of your event business with all-in-one software?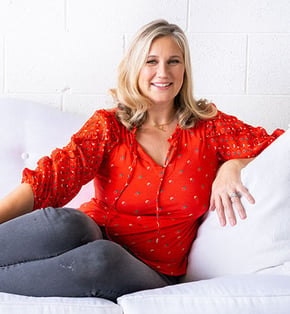 Anna Braff
Anna Braff is a wife, mother of two sweet and precocious boys, and the lead designer and creator of Provenance Rentals, a boutique specialty & vintage rentals & prop house in Inglewood in Los Angeles decorating for the romantic, unique, and chic client whether the event is corporate, or personal, all over California and beyond.