Event pros in the party rentals sphere understand how critical equipment is to achieve success. Read on to learn more about the top seven pieces of equipment for storing event rental inventory. You'll also uncover why they are so important and where to find them.
1. Pallet Racks and Shelving
Above all, think of storing event rental inventory in terms of cubic feet, not just square feet. In other words, build up. Therefore, pallet racks and bulk racks are the best storage investments.
Pallet racks are intended for heavy-duty items like furniture. Usually, there are two options for shelving MDF/wood decking, or wire decking.
Bulk rack shelving is similar to pallet racking, but usually it is lighter, holds less weight, is not as wide as pallet racks, and costs less. However, it still tolerates heavy items. MDF/wood decking and wire decking are also used for these.
Boltless, or rivet, shelving is heavy duty storage ideal for smaller items that need support. They also can be reconfigured without any hardware, nuts, or bolts.
Cantilever shelving is great for storing sofas vertically.
For instance, if your business is in Southern California, contact Action Wholesale Products, or Max Racks. If outside the area, google pallet racks (or used pallet racks) and your city. or Costco. Additionally, source shelving from second-hand sites like Facebook Marketplace, Craigslist, Offer Up, or a liquidating business.
2. Stairs and Ladders
However, in order to access pallet racks and bulk shelving units, you need to provide your team with stability and safety. Supply your warehouse with stairs and ladders to retrieve inventory from top shelves. In addition, step ladders come in handy in the warehouse and event days.
3. Heavy-Duty Equipment
Alternatively, invest in heavy duty equipment like forklifts, or scissor lifts, to access top-shelf inventory. OSHA requires certification for certain pieces of equipment. Training and certification also cuts down on the likelihood of workplace accidents. These items might be best to lease, or find through auctions and liquidating businesses.
4. Carts and Dollies
Don't forget carts and dollies! There are many options based on your inventory needs. For instance, consider having the following in your arsenal:
Hand trucks
Furniture movers
Folding chair dollies
Table carts
Pipe and drape carts
Purchase carts and dollies through EventStable, Uline, and Costco. Most importantly, keep track of equipment through Goodshuffle Pro. Categorize them as Accessories in Inventory and attach them to parent products. Your team won't have to mentally keep track of all they need for event days. Voila, they appear on pull sheets.
5. Crates and Chafer Caddies
Store and transport table top items in durable, plastic crates. Chafer caddies are perfect for plates and chargers. Additionally, once stowed safely in crates, stack these on dollies to move easily. Brand crates and caddies with your company logo to ensure your products return to the right space, and create opportunities for free advertising. Check out EventStable to purchase these.
6. Straps
An underrated and under-appreciated piece of equipment is straps and endless ratchet straps.
In other words, they help secure your inventory in your warehouse and truck.
Additionally, strap down inventory like folding chairs while on dollies.
Finally, they provide another line of safety and defense.
Invest in high quality, heavy duty straps. Many of the above sites sell straps, as well as Amazon.
7. Plastic Bags
Similarly, another overlooked, yet supremely important, storage item is plastic bags. You may need an array of plastic bags for your inventory. Furniture requires larger sizes, but for table top items find small bags to store forks, knives, and spoons in small quantities to efficiently pack for orders. Additionally, plastic bags makes things like textiles easy to carry, and also protects against dust and dirt in the warehouse. Check Uline for professional plastic bag supplies.
In sum, your event rental company needs storage items to protect, transport, store, and preserve your money-making inventory. Perform a warehouse audit to figure out your priorities and succeed.
Want more tips on strategy, trends, and best practices delivered straight to your inbox?
Feature Image by Peterson Design and Photography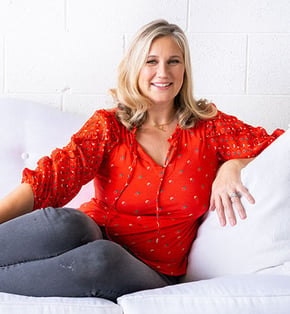 Anna Braff
Anna Braff is a wife, mother of two sweet and precocious boys, and the lead designer and creator of Provenance Rentals, a boutique specialty & vintage rentals & prop house in Inglewood in Los Angeles decorating for the romantic, unique, and chic client whether the event is corporate, or personal, all over California and beyond.