If you don't have an online marketplace for customers to view and shop your inventory in 2021, you're falling behind. A consistent trend in the events industry and others over the past decade has been a larger and larger percentage of commerce taking place online each and every year. This trend isn't surprising. Even if you don't have a customized online marketplace, the advantages of selling online can be absolute game-changers.
Imagine how quickly clients will book with you when they can easily browse your tents, chiavari chairs, and floral decor directly through your website. Let's go over the top reasons why it's crucial in today's business world to have an online shop for your events business.
Reach more people
Buying online is much easier and more convenient for customers, so an online marketplace gives your business a leg up over competitors that are less reachable. Expanding your marketplace onto an online shop means you are no longer confined by the physical bounds of a building or storefront. Some people almost exclusively shop online, and most everyone does online research before moving forward on an expense. If your name pops up when potential customers look online for event services, you have a good chance of securing their business.
To further emphasize this advantage, you can use website tools such as Goodshuffle Pro's Website Integration to boost your SEO (Search Engine Optimization). By increasing the number of pages on your site as well as the number of search terms on your page, the Wishlist improves your page relevancy and is more likely to appear on searches. That means more people are likely to see your website, and therefore book with you.
Make it easy for people to contact and book with you
Between chat bubbles, quick contact information, and digital quotes and contracts, the benefits of online marketplace features are wide ranging. An online shop removes all barriers for contacting your business and taking next steps to conduct business by allowing customers to interact with you from anywhere and at any time.
This is where the power of our Website Integration is incredibly impactful. Allowing customers to create a wishlist of what they like from your inventory gives you a solid foot in the door for closing a deal, and gives you valuable insight into the needs of your customers before any consultation, which can be a huge time-saver. It also allows you to book events 24/7, while maintaining your ability to approve and decline business requests. Imagine waking up to event requests waiting in your inbox from the night before. That's the impact of accessibility.
Grow your business beyond a physical space
This may be the biggest factor yet. In today's day and age, you have incredibly powerful methods of attracting customers at your disposal, without the cost of renting a physical storefront. Your website and blog will serve as strong representations for your business online, and Instagram and Facebook are two of the greatest selling tools ever invented. If you can get visitors to your social media accounts to consistently follow a link to your website, you can funnel in tons of business completely online.
This may not be as simple as it sounds, but don't worry, you have help. Online tools can help you boost your event company's online presence and identify areas for improvement. Digital marketing can bring in huge amounts of awareness, business, and money for your events business. For industries as competitive as event rentals, a strong online presence is a huge competitive advantage that is difficult to replicate.
Boosting your online presence with digital tools empowers you to grow your business while keeping costs low. On top of that you can increase sales, get paid faster, strengthen your brand, and improve your customer service interactions. A virtual marketplace is a must-have for any modern business, and event rentals and services are not an exception.
The future of business is online
All signs point to an increasing amount of e-commerce happening as time goes on. It'll never be a bad time to expand your events business with an online shop, but the absolute best time to start is right now. The benefits for your events business will be massive.
Reach more people with an Online Rental Shop! Check out our website integration now.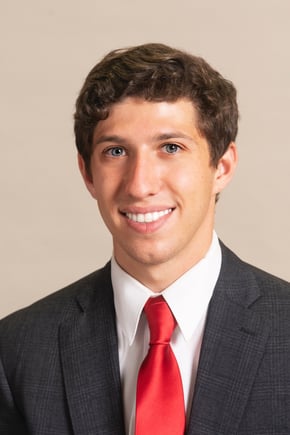 Perry Simon
Perry Simon is a graduate of the University of Maryland, College Park and is a marketing intern at Goodshuffle Pro, a software company dedicated to empowering events industry professionals.