Those in the unique business of vintage and specialty event rentals may know which rental pieces to select, but what about the services that go along with them? Learn how to make money and expand your business beyond inventory with the important service component that accompanies your party rental business.
Delivery, Pickup, and Difficulty
Most customers are going to want (or even expect) your party rental business to deliver the merchandise to their event. This delivery also goes hand-in-hand with pickup. It's crucial that you don't forget to charge for both of those services. Even if you label both as "delivery"— include the cost for both services. The reality is that your team will be making two round trips to drop off and pick up the items. Think about the impact this will have on your workers, vehicles, and costs, not to mention the risk you are assuming when arriving at a price. Simple things like traffic can greatly impact the delivery time, which can cost you more in labor if you pay hourly.
Goodshuffle Pro can help you figure out if you offer the client a window or a pinpoint delivery. During high seasons you may need to only offer a window if you have multiple events stacked. If a client demands pinpoint, which is limited to certain time, logically it should cost more. Same rules apply to pickup. This means you may need additional hands to help you execute your event seamlessly. In your client invoices, there are two radio dials for pinpoint or window so you can determine either one and it is clear to the client from the outset.

Take note if there are impediments in your delivery and pickup. Not all venues are created equal. Ground floor delivery and pickup is not the same as from the second floor, or deeper into the venue. Ask questions such as:
Is there a far walk from where you park the vehicle to where you would set up?
What about stairs?
Are elevators accessible?
There may also be treacherous roads on the way to a venue. A lot of larger party rental companies charge for canyon roads (think about it, it does cost more in fuel). It is up to you if you want your boutique vintage rental company to also charge for this.
This list is not exhaustive, and you need to think of all these difficulties when creating quotes and wording your contracts. Impediments tend to:
Create a longer time for your team to bring the items to their places, which impacts other events
Cost you more money
Result in injury to workers
Cause damage to rental merchandise
Cause damage to assets like vehicles
You need to be upfront with the additional services the client will require if you encounter this. You can save this in Services under Inventory in Goodshuffle Pro so you can quickly and efficiently add these to quotes, thereby saving you time and money.
Will Call or In-Store Pickup
Contrary to popular belief, will call is a service. Some specialty and vintage rental companies don't offer this, while others do. The reasoning behind the policy may vary, but if you want to offer this service it allows more of your collection to be rented out, while focusing on typically bigger orders that require your team to do delivery and pickup. Some companies attach a fee, while others don't. Some may also charge a range for their will call pricing depending on the days rented, while others may rent within a 24-hour period and going over that means paying a daily rate. Whatever you decide, it is best to draft out and communicate a policy for:
Vehicles you deem suitable;
Whether they should provide their own materials like blankets and straps; and,
Whether you are responsible for manpower, they are, or a combination of the two.
If you are appointment-only, you may also want to create a fee schedule in place, since clients will likely run late, or miss them.

Installation of Specialty Event Rental Pieces
Some pieces will require you to set up on site and disassemble at the end of the event. You should offer this as a service to the component piece. It is a special skill to understand mechanics for things like backdrops, arches, chuppahs, or other architectural salvage. Trusting clients to do this can result in damage to your rental merchandise, or possible injury to your client, or third parties. Carve out provisions in your contract limiting your liability with a hold harmless clause.
Going Beyond Inventory
Services go hand in hand with inventory, so it's crucial your vintage or specialty rental company is capitalizing on all the services you offer and are pricing accordingly. Clients look for a company that not only offers great products, but stellar delivery, pickup, and everything in between. For a deeper look into the types of services your events company should offer, read part two of this blog.
Ready to regain control of your event business with all-in-one software?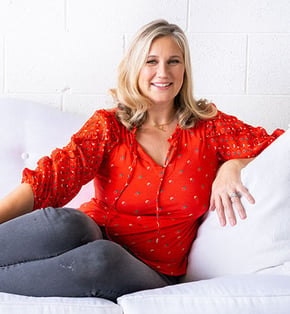 Anna Braff
Anna Braff is a wife, mother of two sweet and precocious boys, and the lead designer and creator of Provenance Rentals, a boutique specialty & vintage rentals & prop house in Inglewood in Los Angeles decorating for the romantic, unique, and chic client whether the event is corporate, or personal, all over California and beyond.