When Morgan Montgomery and Perkins Morgan (yes, really) created Paisley & Jade five years ago, they thought they were starting a product-focused business. However, they quickly realized that their Richmond, Virginia business was far more than just beautiful vintage rentals.
"It's really all about service," explained Montgomery. "Your grandma may have beautiful silver you could borrow, but it's about selecting the perfect pieces, getting them there on time, setting them up in a visually pleasing manner, retrieving them, properly caring for them," she elaborated.
Of course, they still describe the business as a "visual display company" at its core. Montgomery and Morgan, whose combined backgrounds are a mix of events and design, love not only acquiring beautiful pieces, but also building custom pieces in-house.
"My favorite items currently are some of our in-house-made wooden cocktail tables. They can fit into any theme and are utilitarian in addition to incredibly aesthetically pleasing," said Montgomery.
It's important to fit into many important themes these days, she pointed out, as the cookie cutter weddings have become a thing of the past and weddings (and corporate events) have become highly unique.
"That's one of my favorite parts of the job. You work with such creative people…you can see the same piece used in so many completely different ways," she said. But, while this constant innovation clearly excites Montgomery, she continues to come back to the service.
"Getting it there, on time, for the person," she confirms is the key component to top-notch rental company.
Want more tips on strategy, trends, and best practices delivered straight to your inbox?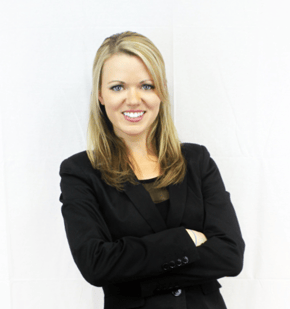 Karen Gordon
Karen Gordon has spent her career growing event and technology companies through consultative sales and strategic growth strategies. Now, as the Executive Vice President & Founding Team Member of Goodshuffle, she is revolutionizing the event rental, design, and production industries with modern technology.