When was the last time you bought something without researching it online, looking at reviews, or getting a recommendation from a friend? In today's world, consumers go through many stages before making a purchase, so being with them through every step gives you a leg up from the competition. This doesn't just apply to clothing or restaurants— this applies to the event industry too. How can you convince a potential client to choose your event rentals over another? The key to beating out the competition and winning clients is social proof.
Social proof is the idea that people make decisions based on what others are doing in an attempt to do the "right" thing. Although this is a psychological phenomenon, it is incredibly important when marketing your event company. Some examples you may be familiar with include written reviews on a website, testimonial videos, press features, and more. If you can display the success you've had with past clients, you'll look more favorable in the eyes of potential clients and win more business.
Utilize reviews
Positive reviews are one of the most important parts of recruiting new clients. Reviews do a few things for your company. They show:
That you are established
The kind of work you've done in the past
That you can follow through with the claims you make on your website
Consumers want to hear from other consumers to see if your products and services are as good as you say they are. They want to know if there's anything they should be aware of before making a financial decision. Make their decision easier by displaying client testimonials on your website and social media. You can also make an account on websites like Yelp and The Wedding Wire to increase the likelihood of previous clients leaving reviews.
Back up claims with evidence from your industry
Whether you're posting on your blog or your social media, support your statements with statistics and facts from well-known people in your industry. For example, if you state, "Live events are making a comeback this summer," without any evidence, people may not believe you. However, if you say "David Adler, the founder of BizBash, says that live events are making a comeback this summer", that holds more weight in the eyes of consumers and other event companies.
Upsell your items
A client may send you a proposal with the items they would like to rent from you. This is a prime opportunity to upsell them using social proof! If a client wants to rent a photo booth from your company, mention that most customers buy the complete photo booth package, not just the photo booth. This encourages the client to rent more items based on previous clients' behavior. You can do this through Goodshuffle Pro's Website Integration. When you receive a client's wishlist, suggest a package that lots of your previous clients purchased. Did you know that our users see a 30% increase in total value from the Wishlist request to the final paid contract? That's a lot of revenue funneling in through upselling! Goodshuffle Pro empowers event professionals to upsell through client wishlists automatically submitted on your website, allowing for quick response time from your team.
Utilize user-generated content
People love using social media to show off their everyday life. Chances are some of your clients will post photos from their events featuring your rental items. Encourage them to tag you in their posts. This not only exposes your business to their followers, but you can repost their photos to employ social proof. Like customer testimonials, this shows potential clients that you have successfully contributed to an event like theirs. Another technique to track user generated content is to create a custom hashtag for clients to use. This way you can keep an eye out for client photos to boost your marketing!
Use data
Sometimes your success can be hard to quantify, but displaying your business through numbers is the easiest way for consumers to understand your business' achievements. For example, displaying the number of customers or events you have successfully been a part of employs social proof. Another way to do this is to state the amount of five star reviews you've received in the past year. When consumers hear that a large number of people have enjoyed working with you, they'll want to work with you too.
Promote media mentions
Have you ever been featured in an article or won an award? Promote this on all your platforms! Take quotes from these mentions and display them on your website, as well. If you haven't been featured by outside sources, pitch yourself for a podcast, news story, or article. Media is yet another outside source promoting your business in a positive way.
Event clients want to throw unique events, but they also want proof from other customers that you are trustworthy and provide quality service. This is why social proof is crucial to prove you are the stellar company you say you are.
Want more tips on strategy, trends, and best practices delivered straight to your inbox?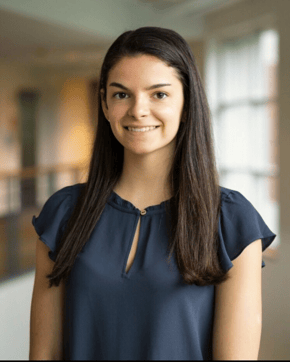 Emily Noel
Emily Noel is a Marketing Intern for Goodshuffle Pro, powerful event software for event companies.