Wedding season is in full force! Are you staying up to date with the newest trends of 2021? If you're busy with client requests, you need to make sure you have the right inventory to satisfy your client's needs, otherwise you may not be able to keep up with the competition. Wedding season means there are new trends that your company needs to be aware of to keep all of your clients happy and the cash flow coming in. Let's dive into the top 10 wedding rental trends for 2021.
1. Mismatched
furniture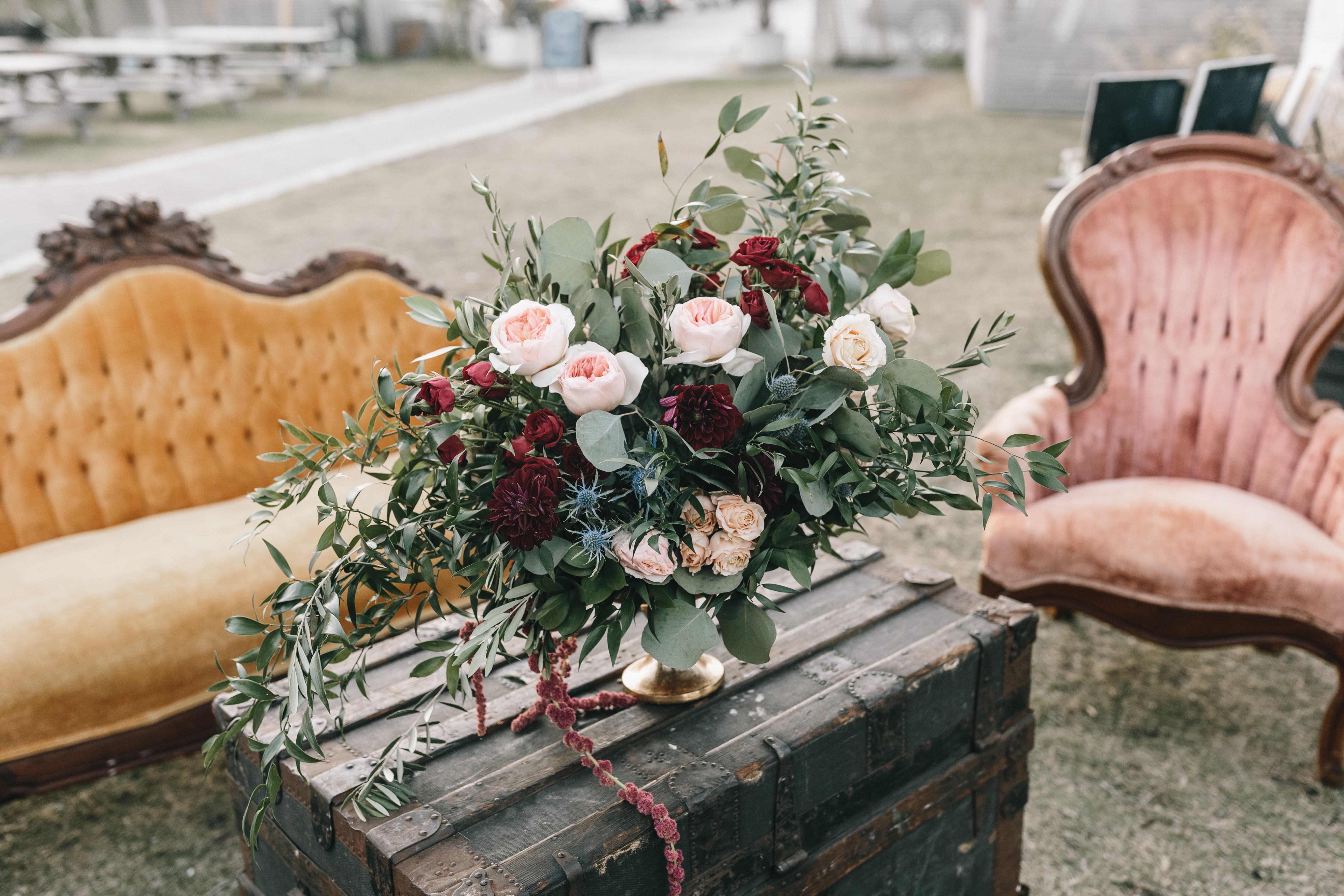 Rentals: Savannah Vintage & Event Rentals
Photographer: Mackensey Alexander
Mismatched lounge furniture is all the rage. For the ceremony and reception, lounge furniture offers a different look to the classic wedding. As more weddings are being hosted outside, the out-of-the-box furniture gives guests a comfortable place to rest in between dance sessions. Having unique pieces of furniture in your inventory can add value to your potential client's big day.
2. Elaborate tablescapes
Simple tablescapes are a trend of the past, as more couples are requesting creative fabric for linens and napkins. Funky glassware and plates make a wedding more unique and memorable. Even personalized touches like embroidery on napkins instead of paper place cards are being seen this year. Consider providing personalized offerings to your clients to set you apart from other wedding vendors.
3. Bright colors
While pastels were popular a couple of years ago, more couples are leaning towards bright colors in 2021. Brighter days are ahead with bold table linens, florals, and wedding favors. To satisfy your customers, having an array of colors in your inventory is always a great move.
4. Weekday weddings
The influx of rescheduled weddings on top of 2021 brides is causing scheduling conflicts in the wedding industry. Couples may not be able to book their dream venue at their ideal date with their favorite vendors. This means that many couples are opting for weekday weddings, creating even more business opportunities for wedding professionals like you! With even more business comes the potential for human error, double-booking, and wasted time. Double down on your systems that boost your efficiency, so you can handle the influx of business to come.
5. Micro weddings
Micro weddings— weddings with less than 50 guests— are a trend that has continued into 2021 for more than one reason. More frequent and smaller weddings may make inventory management more difficult because you're working many detailed jobs at once, so make sure you have the right software for a successful busy season. Goodshuffle Pro includes features like conflict detection, automated pull sheets, and item reports that make it easy to manage multiple events with varying inventory. It's a no-brainer as business starts to ramp up.
6. Sequel weddings
Couples who missed out on their dream wedding get a do-over in 2021. Some had small ceremonies in 2020 and are going big in 2021. For some couples, this means skipping the ceremony and just throwing a reception. Consider encouraging the extra budget for the ceremony to be spent towards unique party details instead.
7. The classics
Some wedding rental trends come and go, but the classics never go out of style. The old standbys like chiavari chairs, banquet tables, and cocktail tables are here to stay. Expect demand for these classics to be high this 2021, as many couples prefer to keep things simple.
8. Portable bars
Alcohol is a staple at most weddings and it will be your job to provide the portable bar. To prevent large crowds, couples are requesting multiple areas for drinks, so portable bars will be popular this year. Portable bars are also crucial for outdoor weddings, where the party is brought outdoors for the guest to enjoy. Just because someone doesn't partake in drinking doesn't mean they have to miss out on the fun! Get creative with mocktails and other non-alcoholic beverages to ensure fun for all.
9. Tents
Couples who are opting to have large scale weddings, but are hesitant to gather indoors, are choosing tents this year. When renting out a tent, you may need to provide accessories like gutters, climate control, clear sides, pole covers, and even a generator depending on the weather. To make a tent look more elegant, some companies provide draping for the ceiling of the tent. If you're looking for an alternative to the classic tent, get an exclusive look at the new inventory item our users, Sperry Tents Hamptons, are rolling out this summer. It's perfect for sunny outdoor events and is a sure home run for your clients!
10. Portable dance floors
Some venues provide a dance floor but many do not. In 2021, we're seeing unique locations for weddings growing in popularity— how does a wedding in a backyard, brewery, or garden sound? These unexpected venues will require a portable dance floor. It's never a bad idea to have a few sizes and types of dance floors for this year's many weddings. Goodshuffle Pro makes it easy to create custom packages like an "Outdoor Wedding" package including your dance floor, a tent, tent accessories, etc. You can easily swap out specific items within a package if desired too!
There's no doubt this year's wedding season will be a busy one. As your schedule fills up, it can be easy to slip up and double book inventory if your processes are not up to date. Goodshuffle Pro's inventory management system makes it impossible to double book your inventory, and completely reduces human error. Manually tracking inventory is a thing of the past. Now that you know what 2021 wedding rental trends to expect, arm yourself with top notch, all-in-one event inventory management software to make this busy wedding season a major success.
Want more tips on strategy, trends, and best practices delivered straight to your inbox?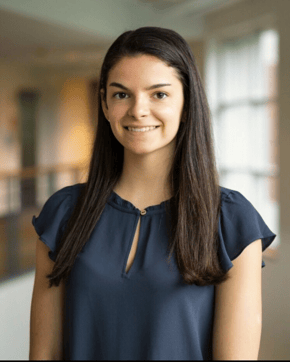 Emily Noel
Emily Noel is a Marketing Intern for Goodshuffle Pro, powerful event software for event companies.