We all know the weather stress every bride or groom experiences. You plan every detail of your outdoor wedding, and then the day arrives and you keep looking out the window and hoping that somehow, someway the weather will change just before your ceremony. For the last year, you've been dreaming about the perfect outdoor celebration on your big day, but that's just not going to happen.
Whether it's too cold, raining, way too hot, snowing – sometimes you need to call an audible and use Plan B: Rent a tent (and do it right!).
Ok, we get it: you can't technically be outside, but you can bring the outside into your tent!
Since we started photographing weddings in 2005, the Photos from the Harty team has captured all kinds of weddings. When we were first asked by our friends at Goodshuffle about tented weddings, we could not think of any that we'd photographed; we knew there had to be some, we couldn't think of a single one.
So, we delved into the archives and started searching. Low and behold, we've captured many tented weddings. What we realized is that the reason we couldn't remember that any of our weddings were tented is because our couples were able to make their weddings feel – and photograph – like they were outdoors, even though they were not.
Wondering how to achieve that outdoor feel for your tented wedding?
Don't obstruct the view with anything you don't want to highlight.
You won't be able to avoid having tent poles; unfortunately, we can't change the rules of physics any more than we can change the weather. But, limiting anything that might "obstruct" the view to the details you want to places where people naturally gather, like the bar, or items you'd like to highlight, such as your cake table or even your sweetheart table, will draw your guests' eyes to the beautiful setting outside.
As a general rule, you don't want to put the most important, eye-catching elements of your outdoor wedding under or around an eyesore. You also don't want anything that will be heavily photographed in a location where the background is unavoidably distracting.
Just like if you were getting married inside and your beautiful, ornate wedding cake with a stunning topper is located directly under a bright red, glowing exit sign, that will be visible in many photographs of the cake and during the cake cutting.
Placing focal points at the edges of the tent will photograph beautifully! Often, you will not even be able to tell that those elements are not outside in your images!
Add natural elements to your event decor.
Adding organic decor that is found in the environment surrounding your tent creates the sense of being outdoors. Using flowers, greenery, a piece of wood as your cake stand, or stones from the river at your venue will be a reminder of how beautiful the overall space is— both inside and outside of the tent.
We recently had a couple get married on the water. Rather than using traditional place cards, they used oyster shells. Adding details that are naturally found in the environment just outside your tent creates the illusion of being completely outdoors.
Using bistro lights or lanterns to create a soft, flattering glow throughout the tent that will make your guests feel like they are under the stars – and your photos will be visually stunning!
Use Natural Fabrics and Colors
Using natural fabrics or selecting a linen color that echo or complements the space is always one of our favorite things at receptions. If you're getting married on the water, selecting a dusty blue is beautiful. If you are getting married in the Fall and the leaves are starting to turn yellow, orange, and red, a gold or tan linen is lovely.
At your outdoor wedding, you never want your "Plan B" to feel like it's "second best". So, plan ahead and enhance the space. That way, your big day – and your images – will absolutely perfect whether or not the weather cooperates!
Want more tips on strategy, trends, and best practices delivered straight to your inbox?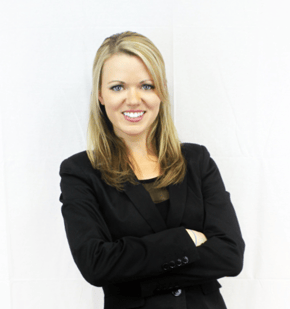 Karen Gordon
Karen Gordon has spent her career growing event and technology companies through consultative sales and strategic growth strategies. Now, as the Executive Vice President & Founding Team Member of Goodshuffle, she is revolutionizing the event rental, design, and production industries with modern technology.