As you create a budget for your event, whether it be a birthday celebration, wedding, corporate milestone, or anything else, much of the process will feel obvious. You may need catering, photographers, or floral designs, and those are all simple enough to budget for. However, it's easy to forget the smaller, equally important factors in your budget, which can add up and catch you off guard.
Read the list below from one of our users, Colleen Edwards, an event coordinator and wedding planner at Park Avenue Parties, and make sure to keep room in your budget for each of these items as you plan for an upcoming event.
Services and Labor
People often underestimate the cost of labor in the context of events and rentals. Always remember that items you order will need to be delivered and set up by someone, and you'll have to pay for the transportation and their service. It may cost you extra if there are accessibility complications, such as a mountain venue for a wedding.
You can generally determine transportation and location costs by breaking down the average price per gallon and how many gallons would be needed for transportation. You can then add all location costs including crews, fees, and labor charges to actually set up somewhere else.
Extra charges can also arise in this area if, for instance, you aren't pleased with the placement of the dance floor you ordered and would like it to be moved after setup occurs. Extra labor will come as an extra expense. This does not mean that you should refrain from renting that dance floor, it just means that you need to leave some flexibility in your budget for these potential fees.
Damages
How often do you think plates, tablecloths, and other rental equipment get damaged at events? It's more often than you think, and no one ever thinks they'll be the guilty party! That's why just about every event rental company has damage waivers in their contract that allow them to charge fees for any broken or damaged items.
It can come as a surprise when you get charged for several irreparably stained tablecloths after an event, but it's something you need to plan for. Colleen's best practice is to leave 10-15% of your budget to compensate for damaged items, especially if you rent out tablecloths or glasses, which are easily damaged.
Gratuity
Even the most thorough event planning process may accidentally forget to factor gratuity into the budget. If your event involves several hired vendors, as most weddings do, tips will be expected.
Don't let this catch you by surprise the night of your event. Instead, be prepared, and carry cash on you to the event. If you need help determining how much to tip each vendor, read the Martha Stewart guide to tipping wedding vendors.
Weather and Unexpected Issues
If you're scheduling an outdoor event several months in advance, you need a plan B that addresses uncooperative weather conditions. It is wise to get a heater or tent in case it rains or gets colder than expected. If your event is at an outdoor venue, you may be able to plan with them and even get emergency access to their indoor area for free if inclement weather interrupts your event. Otherwise, you'll be smart to invest in some backup options as insurance.
On the same note, you can never predict what type of issue will come up at a given event, so ordering extra materials is a best practice in case of spills, surprisingly high attendance, or any other mini-disaster. A few extra linens or chairs can go a long way in these situations, so be sure to allocate space in the budget for emergency supplies.
Add-ons
Many common rental items may have add-ons that drive up their cost unexpectedly. Be sure to keep this in mind when creating your budget. While it may not be your largest expense, forgetting that you have to pay for propane for the heaters you ordered can come as an unwelcome surprise. Keep room in your budget for the water barrels that are needed to anchor tents and other add-on items.
It's better to be safe than sorry, so do everything you can to ensure that you know about all expected costs beforehand, so you can ensure that it matches with your budget. Have questions? Reach out to your vendors! They're there to answer your questions and give you the best experience possible, so let them know how they can help.
Practice is worth it
While these often overlooked expenses may not add up to too much at a smaller event, these fees can come as a slap in the face if you weren't expecting them for a larger event. Also, keep in mind that the most popular items will be more expensive in general.
It is advisable to keep all of these factors in mind for any event you plan. Then, when the big event that you're in charge of comes around, whether it be a wedding, a corporate event, or something else, you'll know what to expect.
Want more tips on strategy, trends, and best practices delivered straight to your inbox?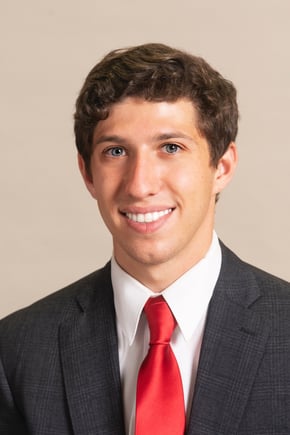 Perry Simon
Perry Simon is a graduate of the University of Maryland, College Park and is a marketing intern at Goodshuffle Pro, a software company dedicated to empowering events industry professionals.