SNAP! Entertainment is a DJ & entertainment company that specializes in FUN! They also specialize in closing deals quickly – they've recently cut closing time in half! Nick Muzzatti, an event pro since 2003 and the owner of SNAP! since 2017, is a genuine, dedicated individual who puts his clients' needs at the forefront of every decision. He's fully invested in SNAP! and is passionate about delivering the fun to people who rent his arcade games, photo booths, VR activations, and more. Just from speaking to Nick, you can tell he's driven to put smiles on his customers' faces. In fact, his company name is an acronym for:
Smile
Never give up
Always be nice
People first
! and the exclamation point to emphasize the energy, excitement, and absolute wow-factor behind the company


How an Event Pro Grew his Entertainment Company
Before it was SNAP! Entertainment, the company was called Carnival Day. In 2003 Nick started as a vinyl technical. From 2012 and on, Nick helped transform the company into the DMV's premier provider of arcade games and photo booths. The company became SNAP! Entertainment in 2016, and Nick became the owner a year later. As an entrepreneur who has seen the company grow over the last sixteen years, Nick has an incredible amount of experience in and knowledge of the industry.
How SNAP! Entertainment uses Event Rental Software for Success
Nick has called his last three years of being owner one of the most rewarding opportunities of his life. Even so, every entrepreneur is going to face some challenges, even with almost two decades of events experience. One of Nick's biggest issues was that his closing process was extremely tedious. Getting clients to sign contracts and pay used to eat up valuable time and would result in weeks without getting paid.
Goodshuffle Pro's mission is to streamline events companies' processes, so we came in to make Nick's business even more efficient and effective. With the switch to Goodshuffle Pro cloud-based software, Nick has seen his closing time cut in half, as getting a contract signed is as easy as creating and sending a digital quote with a personalizable template, then simply awaiting an e-signature from a client who is then prompted to pay immediately after signing. Nick no longer has to track what stage of the pipeline the contract is in either!
When looking for a professional cloud-based software that would fit his needs, Nick needed three things:
An event software that would allow him to enter inventory easily
A way to get digital contracts signed quickly
To get paid FAST
Goodshuffle Pro has covered all this and more! Plus, with a dedication for continuous growth and the trust of its users, the company is excited to keep streamlining party rental companies' businesses.
Shorten the sales cycle tremendously
Get paid faster
Send more quotes and proposals
Increase the number of conversions
Grow market reach
Increase revenue
These results can happen for you too! All-in-one cloud-based software can be the first step in major growth for your entertainment company.
Nick and his company are just one example of hundreds of Goodshuffle Pro users who have seen incredible growth since joining the team. Want to join Nick and the rest of Goodshuffle Pro users? Schedule a free demo today!
SNAP! Entertainment increases joy in the world by delivering fun experiences and exceptional services to events. We specialize in games, interactive experiences, and photo booths. SNAP! will Deliver The Fun to your next event.
Want more tips on strategy, trends, and best practices delivered straight to your inbox?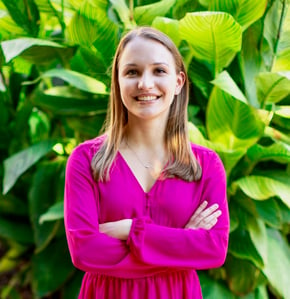 Carmen Bodziak
Carmen Bodziak is a Marketing Manager at Goodshuffle Pro, a party and event rental software company dedicated to empowering those in the events and decor industry. She also currently oversees the Goodshuffle Blog.