The COVID-19 pandemic has forced event rental companies to adapt and pivot. Savvy event pros are discovering new ways to use their existing rental inventory to survive and thrive. Learn how you can innovate and repurpose common event inventory rentals during COVID-19 to set your event business up for success in 2021.
Figure Out What the Market Needs Now
Before you repurpose your event inventory, you need to get in tune what demand exists. As winter approaches, there has been an uptick in COVID-19 cases. Local governments are responding with roll-backs and stricter orders. Larger gatherings are more restrictive, and in some places outright banned. What do we do when we rely on parties and events?
Here are some ways to start the process:
Brainstorm who your new ideal customer is.
Check your inventory and see what is renting most and why.
Talk to your team if they have any ideas.
Contact current and past clients if they have any input, or reinvigorate future sales with them, too.
Connect With Your Local Government: Rentals are in High Demand
Consider what the current market needs in our new world. There may be a moratorium on rentals for fun events. However, do they retain value in another sector?
One great idea is to use large tents for schools or community centers that want to provide social-distanced or outdoor seating for their events. On top of this, these organizations also need tents for COVID-19 testing sites. Both of these options are opportunities for standard party rental companies to create a consistent, steady flow of income working with local governments, or organizations hosting safe events and administering tests. Both also require networking skills to find the right people. Tip: Contact your county's Department of Public Health for leads.
You might want to exchange discounts for longer, bigger rentals with government clients. Save discounts based on the customer in the Goodshuffle Pro Directory. No need to waste time remembering who gets what and when.
Consider Staging Homes
Another great idea is to pivot to home staging. Decide if you want to pursue staging homes full-time, or just fill in gaps.
Full Home Staging
This may also require additional items to your inventory like beds, lamps, and some other items— it may be worth exploring this avenue.
Read the book Building a Successful Home Staging Business by Barb Schwarz.
Check out YouTube resources on professional stagers.
Get certified through reputable staging companies like RESA, Staging Studio, or others.
Contact local realtors. They are your best chance at getting noticed.
Filling in the Gaps
You may only want to fill in gaps for larger staging companies. To do this, it's crucial you begin networking with them. Contact local stagers and larger companies like CORT to see if your rentals are a good fit to fill in gaps in their inventory.
Most event rental companies carry furniture, tables, dining chairs, outdoor furniture. These are usually in mass quantities and sometimes very unique. Your company has the ability to stage many places at once, just like events. The government deems home staging as essential during the pandemic since people need to be able to sell their homes.
Create favorable long-term pricing structures for each inventory item in Goodshuffle Pro for monthly rentals. Generally, stagers have 2-3 month minimums. You may only want to commit to month-to-month to start. Keep in mind long-term pricing is a better value than daily, short-term pricing. If clients wish to de-stage early, create that item under Services in Inventory.
Target B2B Businesses: Restaurants and Retail
Restaurants
Many businesses have moved their operations outdoors. This includes both restaurants and retail stores. Restaurants may need farm tables and dining chairs as they occupy larger parking lots. Heat lamps are also another great long-term rental strategy. As we approach colder months, they may not have storage for taking on costs for heat lamps, or acquiring larger numbers. Strike deals for your heat lamps with outdoor dining facilities.
Retail
This idea particularly applies to specialty rental companies. Retail stores are shifting to outdoor "pop ups." Tables, decor, and props appeal to boutique brick-and-mortars. For instance, offer rental subscriptions and switch out different inventory every month. You can also decorate with seasonal decor just in time for the holidays.
Repurposing Event Inventory during COVID-19
Event rental companies can come up with creative ideas to weather this long storm. It may feel like a tall order to change your direction, but remember that some small tweaks in how you pitch your existing inventory can help you hold out without having to completely reinvent your brand! You might find new customers and income streams with these new ideas when you repurpose common event inventory rentals. We have the stuff, we just need to use it in new and exciting ways.
Want more tips on strategy, trends, and best practices delivered straight to your inbox?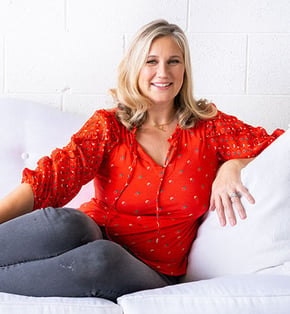 Anna Braff
Anna Braff is a wife, mother of two sweet and precocious boys, and the lead designer and creator of Provenance Rentals, a boutique specialty & vintage rentals & prop house in Inglewood in Los Angeles decorating for the romantic, unique, and chic client whether the event is corporate, or personal, all over California and beyond.