Every event pro wants to become a preferred vendor of a venue because it opens doors to new opportunities and steadier income for your event rental business. This coveted spot doesn't come automatically, nor is it guaranteed you'll stay there once you've got it. Your party rental company will need to put in the time to build the relationship and add value to them in order to stay on year after year. Venues love working with vendors who make it easy to do so. Goodshuffle Pro can do that for you!
Unlock new opportunities for your events company by becoming a preferred vendor:
Research potential venues and focus your search.
Network and outreach to become a venue's preferred vendor.
Maintain professionalism between your company and the venue.
Let's dive into some more detail below:
Research, Research, Research!
The first step is learning which venues you should go after. You will mainly want to target venues that would be a good fit with your brand. Through online research, cold-calling, and other outreach, you will have a wide variety of venues to look at. You will likely have better luck with venues that match your party rental business' style, prices, and inventory. See the below list for ways to narrow down your search.
Focus on local venues
Being local helps since you can likely cut down on delivery costs for their clients. If you are close by, those venues will likely not look much further if they know you can do a great job and make them look good.
Find new venues where they may not have a preferred vendor list yet
For some established venues it may be nearly impossible for you to get on their preferred vendors list. Rather than waste effort in this direction, shift your focus to newer venues. They will likely be more open to adding you on their list if you take the time to visit and connect with them.
Search for venues that match your brand's style
Not all venues are created equally. Some may just not be ideal for your brand's inventory. If you are more high-end or luxury, you will want to work at venues that reflect your style. If you are more middle of the road, find the venues where it is more cocktail attire, and less black tie. For more affordable rentals, you may be targeting smaller places, even some restaurants. For niche specialties, like kids' parties, you will need to find spaces that cater to children. There can be crossovers for all of these venues, but aim to target first.
Seek out venues with easy access, less red tape, and great communication with outside vendors
You may have worked some at venues where load-in and load-out are difficult, the onsite coordinator has less than stellar communication, you are required to have $10M insurance policies, or where there is some other large burden for you and your staff. These places may not be worth it. Weigh the pros and cons– if you decide a venue isn't worth it, refocus your efforts on the good fits.
Network and Outreach to Become a Preferred Vendor of a Venue
Now that you have crafted your list, make the effort to reach out. It may be through:
Networking events
Direct phone calls or emails to a venue coordinator
Asking a mutual vendor friend for an introduction
You've already worked there and you follow up to say thank you
Plan or be part of a styled shoot at their venue
Whatever it is you do, you need to put in the time. They likely won't just add you without putting a face to the business name. It can happen, but it's rare. You should always ask for a tour where you can bring business cards, talk about your business, and ask them important questions about theirs. Venues will want some value added for their customer base by adding you.
Think about it. Does your party rental business:
Offer an array of merchandise
Have high-quality inventory
Have a niche or a unique style
Offer cost-effective products
Provide any discounts to customers
Offer multiple services like set-up, late night pick-up, installation, and more
Whatever it is, you will need to talk up all the wonderful things you can do for their clients. And on the flip side, once you've worked at the dream venue, be sure to blog professional photos and a narrative (with links to the venue and other vendors involved!). Always send it to your points-of-contact so they see it, read it, and think of you. This is something that we try to do to strengthen our relationships by giving them some SEO (search engine optimization).
Maintain Professionalism
Once you are on their list be sure to say thank you, and always do a good job. You must maintain professionalism throughout the course of the relationship. This means you, the owner, and your staff that represents you.
For instance, when the venue sees you use a professional inventory management system and invoicing for their clients, they will learn how easy it is to work with you. Sometimes even venues work directly with your event rental business and you won't even know their client.
When you have professional rental management software like Goodshuffle Pro, the vendor can see how easy the process is for their clients since it:
Collects signatures online
Accepts online payments
Offers the ability to see each item with thumbnail photos in the invoice (along with the dimensions, quantities, and detailed descriptions)
Notates delivery and logistics costs and details like time, location, and any other notes Reflects any courtesy discounts you provide for being on the preferred vendor list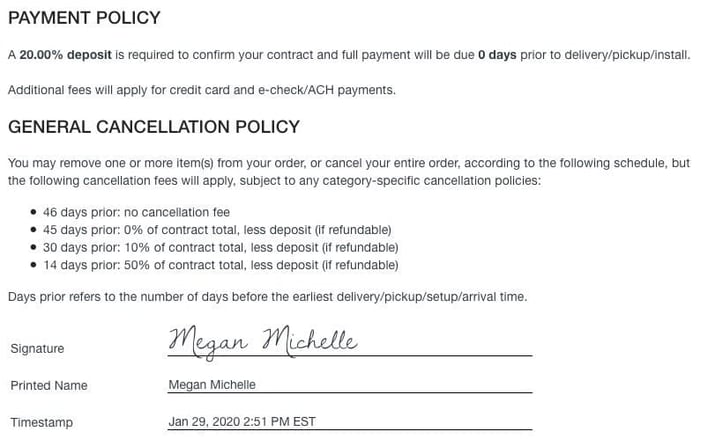 Make sure to either send thank you notes or emails when someone does add you to their list. However, even once you're on it, the work doesn't stop. You need to maintain being on the list. If the venue discovers you have been rude, careless, unprofessional, or worse with their clients, you can kiss that spot goodbye. With competition creeping up on the daily, you cannot afford to rest on your laurels. Strive for greatness and go above and beyond. You worked hard to get there, so don't lose your spot.
Feature Image by Jenny Rolapp
Ready to regain control of your event business with all-in-one software?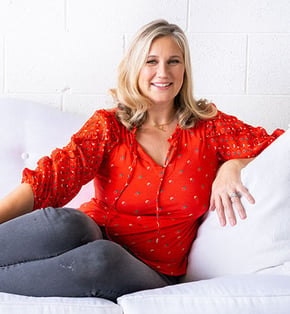 Anna Braff
Anna Braff is a wife, mother of two sweet and precocious boys, and the lead designer and creator of Provenance Rentals, a boutique specialty & vintage rentals & prop house in Inglewood in Los Angeles decorating for the romantic, unique, and chic client whether the event is corporate, or personal, all over California and beyond.