Whether you're planning a milestone birthday party, a religious celebration like a bar mitzvah, or a special graduation, hosting an event aimed at children doesn't have to be overwhelming. In fact, with a few helpful tips, you can end up having a lot of fun doing it.
Obviously, you want what's best for your child and their friends/family members. While things like food, decorations, and even hiring staff to help with a big event are all important, there are a few other things you should keep in mind and add to your "to-do" list as you start the planning process.
Let's take a look at a few tips that will make planning your event easier, and help to ensure it goes off without a hitch, leaving everyone with wonderful lasting memories.
1. Set a Budget
If you want to go "all out" for a special event for your child, you might think you have to break the bank to do it. That can be an overwhelming idea if you're on a budget. If you're a single parent, it can be even more daunting, since you likely don't have the same monetary resources that two-parent households do.
Thankfully, you don't need to stretch yourself thin for your child's event to be memorable for everyone. Start by building a realistic budget. It's a good practice, in general, if you want to keep track of your income and expenses each month. Once you have a better understanding of things like fixed expenses vs. flexible expenses, you can move things around and start putting away a little bit of money each pay period for the party.
Additionally, you might consider picking up a side hustle for a while. Try something like:
Driving for a delivery service

Selling stock photos

Dog-sitting or house-sitting

Tutoring
As of 2022, the average monthly income from side hustles was $483. Whether you keep it up or not, that's sure to help cover the costs of an unforgettable event.
2. Keep Safety in Mind
When you have multiple children attending an event, safety should always be your first priority. Obviously, different types of events require different preparations. For example, if you're hosting a pool party for your child's birthday, it's important to implement safety standards like:
Never leaving a child alone in the water

Going over safety rules with each guest

Establishing scheduled "breaks" for kids to get out of the pool and rest

Having a fence or guard rail around the pool area
If your event is indoors, like a fun video game tournament for older kids, it's still important to keep safety and security in mind. Even though teenagers have grown up in a tech-surrounded world, they still aren't always safe from digital predators or unsavory content. You can protect your kids (at any age) from unwanted content by using parental control apps and educating them on which sites they can visit and games they can play.
3. Address Individual Needs
When you invite a group of children to an event, never assume that everyone has the same abilities, or that everyone is completely healthy. Some children might have health conditions that require monitoring or things that should limit them from certain experiences. One of the biggest issues kids face is food allergies.
Of course, a party isn't a party without food. So, before you plan your menu for your big event, make sure to contact parents and determine if any child has a specific food allergy, so you can avoid using that ingredient or ensure nothing comes in contact with it. The most common food allergies for kids are eggs, milk, and peanuts, but each child is unique and it's essential to keep their individual needs in mind.
4. Get Creative
You've built your budget, you know what to do to keep your guests safe, and you've worked with parents to ensure the needs of every child are met. Now, it's time to have some fun with your event planning efforts.
Consider thinking outside of the box when it comes to your child's party. What are their interests? What makes them unique? Remember, you don't necessarily have to have an enormous party with dozens of guests to create a memorable experience for everyone. Instead, use your creativity and try things like an overnight trip somewhere with your child and their closest friends, or an afternoon at the ballpark to watch their favorite Major League team.
Creating an experience – especially one away from home – makes things more memorable for everyone. While every kid loves getting gifts, especially for their birthday or bar mitzvah, they're more likely to look back on unforgettable experiences and talk about them for years to come. They might even end up sharing those same experiences with their kids one day.
There can be a lot that goes into planning an event aimed at children, but your planning shouldn't take away from how fun the experience can (and should) be. If you're in the beginning stages of planning an event for your child and their friends, keep these tips in mind, and enjoy the process.
Want more tips on strategy, trends, and best practices delivered straight to your inbox?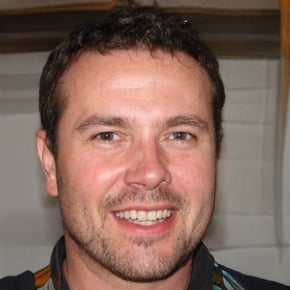 Miles Oliver
Miles is an independent writer with a background in business and passion for tech, psychology, news, and simply helping people live happy and fulfilled lives. He has lived and traveled all over the United States and continues to expand his awareness and experiences. When he is not writing, he is most likely mountain biking or kicking back with a cup of tea.