If you run an event-planning business, you already have an idea of how stressful it can be. No matter how fun the event, all of the details eventually come down to you. However, when the event goes off without a hitch, you're quickly reminded of how worth it the hard work really is.
Operating an event-planning business can be exciting and provide you with the opportunity to try new things every time, but it's not all fun and games. As your business grows and you take on bigger clients, you're going to need help.
However, you might not be able to afford to hire a full waitstaff for each event, and we've all dealt with nightmare staffing challenges. That's why many companies are outsourcing service-based staffing.
Hiring staff for one event at a time can be a great way to save money if you're just getting started, but it's important to do your homework and figure out the best routes for hiring the right people.
Let's cover some of the best practices for hiring service-based staff and how you can make the most of finding workers for your next event.
Use Your Resources
Thankfully, it's easier than ever to find hard-working, talented people to staff your events. Using online resources, you can quickly research and find people in the industry looking for work. Sites like GigSmart and Instawork will connect you to the right people who are looking for hourly positions that fit their needs. Instawork, in particular, prides itself on making it easy for everyone to work on their terms.
Using online resources specifically designed for gig-based work can be more effective than traditional job postings. Everyone knows what they're getting into and there are no further expectations. It's also often cheaper to post a shift on sites like these rather than creating a listing for a job on major sites like Indeed. Look at these apps and websites like virtual staffing agencies. They provide quite a few essential services, including:
Vetting workers;
Requiring previous work history;
Allowing you to select your favorite workers for more jobs;
Offering ongoing support.
Whether you're new to the event-planning business or you're on a tight budget, utilizing these resources is one of the best ways to find qualified workers in a hurry.
Build a Strong Team
You might not want to have a full-time, rockstar event team just yet, but you should consider building a service staff that can do a lot of the leg work for you. When you're in charge of a business, you have to wear many hats, but you don't have to handle everything on your own.
Consider creating departments for your business, no matter how small it is. Include sections like:
Accounting;
Customer service;
Human resources;
IT;
Marketing.
Even if you only have one or two people working in each department, it will take a lot of pressure off of you and let you focus on other things.
Having someone in charge of hiring and human resources is particularly important. They can take care of hiring staff for events, whether they use one of the sites listed above or they go a different route. The nice thing about having someone you trust on your team looking for service staff is that they can more thoroughly vet each individual. They'll know exactly what the event needs and can find the right kind of workers for it. Not screening for event experience is one of the worst mistakes an event-planning company can make when hiring someone new. Your HR department will ensure that doesn't happen.
Manage the Costs
It will almost always cost less to hire a temporary staff for an event rather than keeping on a full-time staff only to use them occasionally. However, as your business continues to grow and the demand for your services increases, it's important to develop a growth strategy that will help you manage your costs and keep up with demands.
That growth strategy could include strategic partnerships with other businesses or organizations and improved marketing. By linking up with another business, you might be able to split the costs of labor for events or agree to have a full-time staff that both of you can utilize.
You should also take the time to weigh out the costs of hiring a temporary staff versus hiring someone more permanent as you grow. You may find that it's more cost-effective to continue using temporary staff until your business reaches the point that you have multiple events each week. In that case, having consistent employees may be the best route.
However, if you're just getting off the ground, you're on a budget, and you need qualified people to help, hiring a temporary service-based staff is an effective and efficient way to go. The right people working for you can boost your business exponentially so you can see the continuous growth you deserve.
Want more tips on strategy, trends, and best practices delivered straight to your inbox?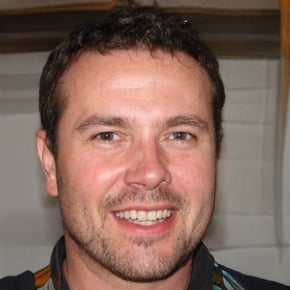 Miles Oliver
Miles is an independent writer with a background in business and passion for tech, psychology, news, and simply helping people live happy and fulfilled lives. He has lived and traveled all over the United States and continues to expand his awareness and experiences. When he is not writing, he is most likely mountain biking or kicking back with a cup of tea.