Payment processing software is one of the most important tools event professionals use. Protecting your information is extremely important in this day and age. You should be very careful about entering personal details, such as your banking information and social security number, into any website you don't have full confidence in when it comes to security.
The first question you should ask yourself in determining whether or not to share information is simply: Why does this company need this information?
That question is asked often when it comes to Goodshuffle Pro's integration with Stripe and Plaid (partner companies), both used for payment processing. It's a smart question to ask, and here's the answer:
These personal details are required for payment processors due to section 326 of the 2001 U.S. Patriot Act (which took effect in 2003). It requires all financial institutions to have a Customer Identification Program (CIP). In Stripe/Plaid's case, this is called the "Know Your Customer" requirements. These programs prevent illicit financial activities (such as identity fraud). They're also required for banks, trust companies, credit unions, financial brokers, and credit card processors.
Top 6 Reasons Why Goodshuffle Pro Chose to Partner with Stripe for Payment Processing
The next question you should ask is: Who gets this data?
The answer is: exclusively Stripe/Plaid are passed your information. Goodshuffle Pro's integration is built to ensure that your personal and banking data never touch our servers. Instead, all that information is passed directly to our payment provider.
Now, that brings us to the final question: Why should we trust them?
Stripe has been audited by a PCI-certified auditor and is certified to PCI Service Provider Level 1. This is the most stringent level of certification available in the payments industry. Their security is a core part of their brand (even offering $500 rewards for any potential vulnerability!). As a result, brands like Amazon, Salesforce, Lyft, Google, Zoom, Instacart, and more trust them.
It's important to be cautious when entering personal data online. However, it's also important to remember that this measure is being taken to protect your identity and your account from fraud. This is an added security measure to prove to Stripe/Plaid that you are indeed the approved owner of your bank account. As this is required by law, you should be very wary of a payment processor who is not requesting this important information. It's mandated by the Department of Treasury and meant to protect you and your business.
Want more tips on strategy, trends, and best practices delivered straight to your inbox?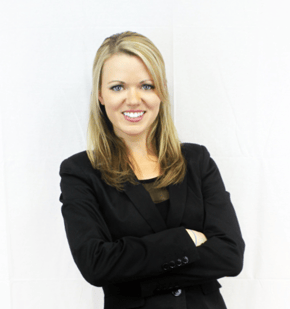 Karen Gordon
Karen Gordon has spent her career growing event and technology companies through consultative sales and strategic growth strategies. Now, as the Executive Vice President & Founding Team Member of Goodshuffle, she is revolutionizing the event rental, design, and production industries with modern technology.