The packages event rental companies offer can be a huge moneymaker for a business. When your event rental company begins to notice a trend in items rented out together, you may begin asking questions as to what to do with this valuable knowledge. Could I make my rental options simpler? Is there opportunity for upsell? Can I use this information to provide something new and creative? The answer to all these questions is YES.
Providing packages for your customers will provide you with the elements of simplicity and creativity plus an opportunity to upsell. Creating packages is not too complex, but there are some rules as to how they should be displayed to a client. The guide below will give you advice on the packages every event rental company should offer, as well as how you can use Goodshuffle Pro to support these sales.
The 5 Packages Event and Party Rental Companies Should Offer
1. Basic Wedding Package
2. Most Popular Offering Package
3. Unique Themed Packages
4. The Extra Basic Package
5. Trendy Packages
Let's get into it:
A Basic Wedding Package
A pre-calculated wedding package is a must for event rental companies. Oftentimes brides and grooms are planning a big event for the very first time and they aren't even sure where to begin! These packages save customers tons of time and stress when preparing for their big day.
Of course, you may want to offer several different size packages depending on the couple's budget. A good wedding package will provide the proper venue/tent size, table & chair count, dance floor size, and more. The rental company should make sure that the package covers all aspects of the wedding, big and small. This includes all items from tent stakes to dance floors. With that in mind, rental companies should choose wisely as to what shows up on the contract. For a $1,000 wedding package, the client shouldn't have to see items such as tent stakes and tongs on their contract. This may give off the impression that your company is "nickel-and-diming" them.
Luckily, Goodshuffle Pro allows companies to choose which items they want to show on their client's contract. When hiding an item on a project, the company will still be able to see it in the fulfillment section to ensure it is still prepared and delivered to the event!
A Most Popular Offering Package
You know your inventory best and are aware of the items that people ask for most. If you're a vintage rental company, that may be a specific couch and a couple items of decor. If you're a DJ, that's likely your services packaged with some basic equipment.
Providing a popular offering package can serve the purposes of both time-saving and upselling. In terms of time-saving, instead of having to add items individually to your contract, you should always have a package made that includes items such as a DJ deck, the actual DJ service, speakers and stands, lights, and even a dance floor. One click and you're done! Plus, here comes your chance to upsell. Upsell items, such as a fog machine or strobe lights, by pointing out that the package price is barely more than less items would be individually.
Using Goodshuffle Pro, you can easily create packages, and add any contents to them while charging one set price.
Uniquely Themed Packages
Creating uniquely themed packages is a huge opportunity for event rental companies to upsell. By creating these packages, you have the opportunity to put purchases in your customers realm that they may never have thought of previously! For example, let's say you are providing a basketball themed Bar Mitzvah party for a client. The client's original expectations may have been just a basketball themed cake, some cool banners, and themed tablecloths. Now let's imagine you respond back to the client with "I have a package that can provide a basketball court themed dance floor, and official NBA size hoop, and life-size cutouts of your child's favorite stars!". There's now a big chance the client would be purchasing your entire package after learning about the creative services you could provide, leaving you with a major upsell. Plus, it shows how much experience you have with these types of major events.
When agreeing to produce a package like this, you want to make sure that the client could view the impactful individual items on their contract to get them excited about the event. Goodshuffle Pro allows you to add individual images for both packages overall as well as each item within a package. By simply using the drag and drop feature you can add your desired images to each inventory item that will automatically load onto your pull sheets, contracts, and receipts.
The Extra Basic Package (For The Cheapest Customers)
We all have that customer who begins the conversation with "show me your cheapest available options" and proceeds to ask questions like "how much would I save if I got rid of X,Y,Z". Well this package is for them!
The extra basic package provides your most basic customer with nothing more than the necessities. A package like this would provide just enough to prevent event guests from dining while standing or enjoying a rain shower in their black tie attire. The package should include the simple elements of chairs, tables, a tent, and any other minimalistic features. The best part is, it's very easy to quickly add and send off, meaning less time on the contracts for the cheapest clients!
The Trendy Package
It's very important in this industry to stay on top of trends. This also allows your company to stay relevant. By constantly updating your packages with current trends, your event rental company will always be a top choice for customers.
The package is much easier to create than many may think! It is all about interchanging small details. The package maintains the basics of chairs, tables, a tent, dance floors, etc. The difference comes in with the details such as decor options, table cloths, backdrops, and more. For example, swapping chiavari chairs for cross back chairs or barrel cocktail tables for standing glow cocktail tables.
By marketing these packages event rental companies should offer, you'll show you help save your customer money, yourself time, and provide a helping hand in the planning process.
Ready to regain control of your event business with all-in-one software?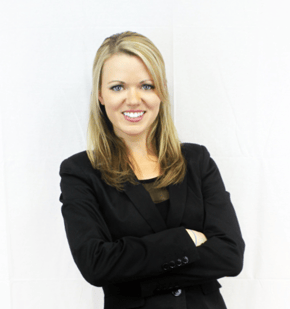 Karen Gordon
Karen Gordon has spent her career growing event and technology companies through consultative sales and strategic growth strategies. Now, as the Executive Vice President & Founding Team Member of Goodshuffle, she is revolutionizing the event rental, design, and production industries with modern technology.