Wouldn't it be nice if inventory ordering were an exact science? Do you dream of a world where everything in your warehouse is constantly rotated out and your current supply always meets demand?
While a foolproof secret formula does not exist, there are best practices that can help you refine your order process for maximum efficiency and profitability. We'll share some of the ordering strategies that have worked for us to help you propel your rental business to new levels of success.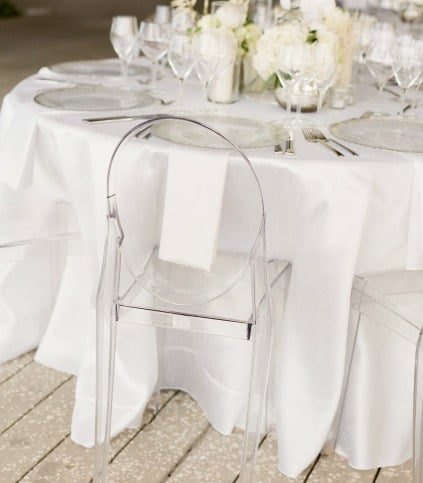 Budget Your Inventory Ordering
Before you spend anything, you need to review your budget. Choose an amount to spend that fits into your overall profitability and leaves you with a safety net in case you need to add additional orders, or something you purchase doesn't deliver as expected. Set aside funds for items that don't necessarily fit into the budget, but that you know will be popular.
All About Inventory Management for Event Professionals
How Much Inventory Should I Buy?
Knowing how much begins with reviewing your current inventory and recent orders. Consider questions such as how many times did you run short and what is your average party size? Factor in your top requested pieces as well as which items tend to rent in bulk versus individually. Track your trends in an event inventory list and let past customer habits help you determine what to do next.
Knowing the average size of your events essential to the ordering process. You need to have enough inventory on hand to fulfill your average order, as well as a reasonable number of replacement items to account for common breakage. Review your inventory annually as well as your events to determine if you need to increase any items. Also, do a careful ROI analysis for everything in your inventory and decide if it is time to retire anything that is no longer paying for itself.
Account for Losses and Damages
You know there will be lost items, damage, and breakage so you never buy to the number. Always increase by a percentage to account for lost and damaged items.
When to Order
Ordering preseason allows you to take advantage of the best rates for many items. We do our bulk ordering in the summer for our October peak season, then order as needed the rest of the year. Be prepared to fill special requests and replace lost and damaged items as needed.
Popular Items
You should center inventory ordering around top trends and popular items. Know your inventory and your clients' taste. What is popular in South Florida for example, is not always what is trending up north. Survey your customer and take polls on social media. Also, talk to your vendors about what they think will be popular next and formulate your order to include some items that are new.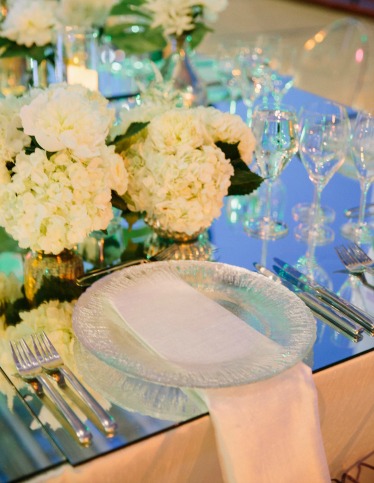 There will always be an element of uncertainty when you are purchasing rental items to fulfill future orders, but you can take much of the guesswork out of it by analyzing trends in your business and being aware of what is hot in the industry. Apply these strategies for a smooth and profitable rental season this year.
Learn more about inventory ordering tips from Goodshuffle Pro user The Tent Guy!
Want more tips on strategy, trends, and best practices delivered straight to your inbox?
Heather Rouffe
Heather Rouffe is the Director of Sales and Partner of Atlas Event Rental, a full-service event rental industry serving the Southern Florida market for over 30 years based. Recently named one of the top 30 rental companies in the US by Special Events Magazine, Atlas provides top quality merchandise and unparalleled customer service to each and every customer.