"April showers bring May flowers" is the phrase that pushes many brides and grooms to plan a May wedding. But, before you let this playground rhyme deter you, consider where it originated. It got its start in 1886 in England where April is, indeed, quite rainy. But, did you know that in the United States April isn't even the rainiest month? It varies per state, of course, but rarely does April rise to the top! Getting married in April is definitely one of your most viable options.
That said, there are tons of pros and cons to a wedding any time of year; many depending on where you live. We'll explore just a few pros and cons to choosing the fourth month of the year for your nuptials.
The Pros of an April Wedding:
Some venues don't consider it peak season and therefore offer slightly cheaper prices.
Statistically, less brides get married this month (than May-October), so you run less of a chance that you'll compete with a friend's wedding date.
You have at least three months to stick with whatever New Year's resolution you set (but without too much time to fall off the wagon!)
It's a less common time to request PTO than summer or the winter holidays, so you might have an easier time requesting your honeymoon vacation time from your employer. You'd also experience this should you choose to travel for future anniversaries!
Depending on where you are located, you're either beating the worst heat or dodging the last of the snow (or both!) April may not be associated with perfect weather in most places, but it's rarely associated with extreme temperatures.
The Cons of an April Wedding:
You need to account for religious holidays such as Easter and Passover, which often fall during this month.
There are a lot of sporting events in April including the end of March Madness, the Masters, NHL playoffs, and the NFL draft. If you have a big sports fan in your family or bridal party, you could end up ruffling some feathers.
If you're big fans of Valentine's Day, you'll have your anniversary just two months later. Not a problem for most, but some might prefer to space out the romantic holidays they celebrate with their partner.
Some schools and universities have Spring Break in April. This can easily be a Pro in terms of taking days off from work, but also can mean conflicting vacation plans.
Of course, any wedding planner will tell you that a rainy wedding day is considered good luck anyway. Whether there's truth to that or not, you can at least take solace in knowing that with the right planning ahead of time, your guests will have a fabulous time, whatever the weather. Besides, your florist will be bringing the flowers, showers or not! Getting married in April is a great choice for your special day.
Want more tips on strategy, trends, and best practices delivered straight to your inbox?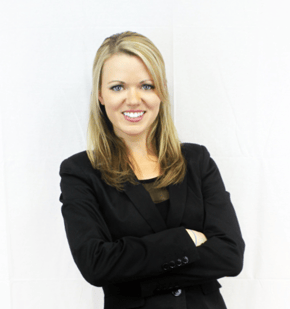 Karen Gordon
Karen Gordon has spent her career growing event and technology companies through consultative sales and strategic growth strategies. Now, as the Executive Vice President & Founding Team Member of Goodshuffle, she is revolutionizing the event rental, design, and production industries with modern technology.