You've found your perfect wedding venue. Now, it's time to find choose the right florist. Though this process has been shifted due to COVID-19, eager couples are still scoring big with the right floral décor for their wedding!
This is part 2 of a blog series on Wedding Planning during COVID-19. Read about choosing a venue and selecting a photographer too!
Between centerpieces, bouquets, floral arches, and other show-stopping arrangements, your floral design is what will capture the color palette and theme you want to achieve. A traditional black-tie wedding may opt for all white and blush roses, whereas an organic garden-themed wedding would do well with an assortment of hydrangeas, peonies, or hyacinths along with a generous portion of greenery.
Although 2020 has brought lots of uncertainty with it, there's one thing you can be sure about: your wedding will still be spectacular. Learn how to choose the right florist for your wedding with these tips!
Here's what the event experts have to say as you navigate the florist search:
Keep your options open for your event.
Review their portfolio.
Consider their budget.
Assess their listening skills.
Safeguard your contract.
Be wary of red flags.
Let's dive in:
Why it's Crucial to Choose the Right Florist
"The investment couples make into their floral design is so key to the overall feel of their wedding," explains Kimberly Morrill of Your Perfect Bridesmaid. "Given that social distancing guidelines are going to impact some aspects of weddings, the floral design is going to be even more important to maintaining some of the traditional feel that has to be modified. I cannot stress enough the importance of working with a florist who is current on guidelines for the states they work, who is also very accommodating in their policies should a couple's wedding date need to change due to a COVID-19 outbreak."
Your florist will guide your design ideas and suggest certain arrangements based on your vision. Of course, they'll also be responsible for sourcing and arranging your beautiful blooms. Thus, booking your florist is an important step in the planning process.
Keep your floral options open
More options typically mean you'll have a greater chance of finding the very best fit for your wedding. "When picking a florist, I always suggest interviewing more than one team," encourages Laura Maddox of Magnolia Celebrates. "You want to come to each meeting with a pin board or some sort of inspiration board to ensure that they understand what you are looking for. Give them the information that they need in order to come up with a proposal for you. Once all proposals are in, compare them: Who listened to you best? Who respected your budget the best? Pick this person and hire them!"
Review the florist's portfolio
Since floral design is such a visual art, you must see a florist's work before signing on the dotted line. "Always ask to see their portfolio to ensure that their work matches the aesthetic you are looking to achieve for your wedding," states Katherine Healy Brown of Clover Events. "Social media is a great way to see a florist's work and examples of real weddings they have done."
Kimberly Sisti of Sisti & Co elaborates: "Look at our previous work, ask us for photos of what you're looking for if you don't see it right away. Do not expect a florist who regularly works with a variety of blooms to automatically know that you want only roses in your bouquet. We always want to give you what you want, but if it's not our usual style, you'll need to ask us what we think and what we can suggest to make both parties happy. Remember: We want to be authentic to our style and have you love your bouquet too."
Consider your budget
Naturally, your budget will play a big role in who you can hire and what flowers you can source, so it's always best to be upfront with your price range. "When selecting a florist, pricing is another factor to look into," says Oleta Collins of Flourishing Art Design Studio. "It is important to be open and honest with your florist on your budget to make sure they can work within those parameters. But, you also need to be open-minded to their suggestions if certain floral types need to be swapped out for something that fits within your budget better."
Assess their listening skills
A great florist isn't just one that knows their way around blooms; it's someone who can listen to a client and fill in the gaps with their expertise. "A really important quality you want to look for in a florist is their ability to listen," says Jamie Chang of Passport to Joy. "When you explain what you want or when you're discussing ideas, they need to listen in order to understand. You'll know if they're listening because they'll come back with ideas (or images) that make sense given what you discussed. If the florist doesn't ask you questions, it's a red flag."
Safeguard your florals contract
Unfortunately, COVID-19 will be a risk for some time — even after we return to 'normal.' Thus, you need to be prepared for things to change at any point. "In light of COVID, ask them to have a clause in their contract for postponement or movement due to another COVID outbreak," says JoAnn Gregoli of Elegant Occasions by JoAnn Gregoli. "Make sure all deposits are transferrable to a future date in the event of a second outbreak."
Be wary of red flags
One of the biggest red flags comes in the form of a flower guarantee, as there's always a chance that your preferred blooms are not available. "Be careful of a florist that promises you specific flowers," says Shannon Tarrant of WeddingVenueMap.com. "They should be open and honest that they will do their very best to honor your wishes. It is not possible to guarantee anything when it comes to plants as factors like availability, weather, and travel from international countries play a huge role in that industry."
There will certainly be a transitional period as businesses reopen and social distancing guidelines are relaxed. As you seek to choose the right florist for your wedding, you'll want to find someone who sees your vision and is knowledgeable about how the post-pandemic landscape may impact their business and/or your wedding.
Feature image by Sand and Stone Media, florals by Fleurs du Soleil, styled shoot by Kiss Me in Carmel Vintage Rentals
Want more tips on strategy, trends, and best practices delivered straight to your inbox?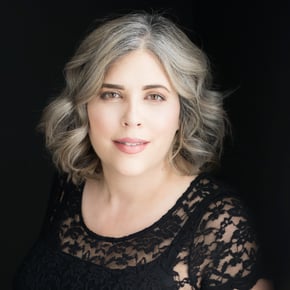 Meghan Ely
Meghan Ely is the owner of wedding PR and wedding marketing firm OFD Consulting. Ely is a sought-after speaker, adjunct professor in the field of public relations, and a self-professed royal wedding enthusiast.