2020 is on the horizon and so are the hottest event trends. Make sure that your event company is prepared by catching up on all the latest trends in the event industry. We'll be looking at personalization, sustainability, augmented reality, mindfulness, and automation.
Personalization by Event Pros
Clients have been wanting more say in their events for quite some time, and we're continuing to see that trend grow. Event companies should always provide various choices when pitching to clients. For instance, styling seating in multiple ways so that it fits different clients' needs, offering runners to dress up tables, or having multiple color options for everything from spandex chair covers down to cornhole bags!
Something else people are personalizing is the flexibility of their event timing. They no longer want to follow a rigid schedule; rather, they want to be given options for how they spend their time so that they can make the event their own.
Event Rental Companies and Their Clients are Focusing on Sustainability
With a larger focus on waste reduction now than there's been in the past, clients are demanding more biodegradable products and practices for their events. In order for event companies to continue to appeal to their clients, there needs to be a shifted focus toward sustainable practices. This is especially crucial for the younger generation. A common myth in the event industry is that businesses can't throw great sustainable events at a reasonable price. Debunking this myth is important because businesses must stay relevant to their environmentally-conscious consumers.
Some sustainable practices your event business can look into implementing are:
Providing locally sourced produce in a farm-to-table style
Live-streaming events for clients who aren't using fossil fuel to travel
Designing branding for reuse
Going digital with advertising and signage
These practices are just the start of reducing waste and minimizing your business's carbon footprint. Sustainability is becoming increasingly important to today's consumer. Even if it simply means adding recycling bins to your event, a little goes a long way. Stay relevant by going green!
Consumers Love Augmented Reality at Events
Because current consumers are looking for more experience-driven events, AR is a hot trend that will only see a rise in 2020. Device-based AR (think: interactive content or games) as well as even newer trends like projection mapping are all the rage. Projection mapping is especially great for offering a fun, unique, and interactive experience for guests. Plus, a lot of these efforts are sustainable and can be used at events of any size, making them a win-win.
Mindfulness is Becoming More Impactful
The new generation of consumers is valuing experiences over material items. While they are still willing to spend money to create their dream event, they're going for simpler styles that reflect this new attitude centered around mindfulness. Mindfulness and health & wellness are being taken into account in a lot of elements of the industry, including activities (such as yoga, meditation, massage) and room setup (such as zen lighting and feng shui). Both planners and venues alike are taking this into consideration and offering more choices for mindful guests.
Automation and Event Tech is One of the Biggest Event Trends
As consumers expect faster and easier processes, it's crucial that event businesses stay up to date with the technology that allows them to keep up with this speed to market. Event rental software is essential to keep up with the competition because it streamlines activity and improves organization. It's also environmentally conscious (think of all the trees that are saved when paper isn't being used as often!). It's also a huge time and money saver. Depending on your position and your company, there may be a certain type that's right for you.
If you are an event company with inventory, event rental software like Goodshuffle Pro is one of the fastest tracks to success. Goodshuffle Pro manages inventory, tracks and expedites sales, and simplifies online quotes and transactions. This makes a huge difference in your professional presentation and ROI. You can use the time you save with the event rental software to reach more customers, thereby increasing your number of conversions and ultimately increasing revenue.
If you are an event planner, you may explore event management software. It manages ticketing and registration, attendee engagement, seating charts, attendance tracking, guest check-in, and more. Leave the tedious tasks to the software and spend more of your valuable time focusing on the human and creative aspects of the job.
Are You Ready for 2020?
Has your event company checked off all these boxes to get ready for 2020? If not, you still have time to make these time- and money-saving changes! Don't be left behind in the new year; instead, capitalize on the new trends in the event industry and make 2020 your year!
Want more tips on strategy, trends, and best practices delivered straight to your inbox?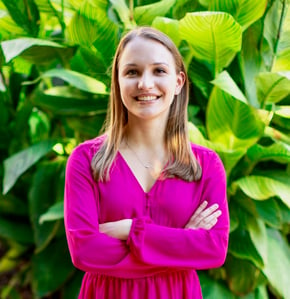 Carmen Bodziak
Carmen Bodziak is a Marketing Manager at Goodshuffle Pro, a party and event rental software company dedicated to empowering those in the events and decor industry. She also currently oversees the Goodshuffle Blog.