Pricing is one of the toughest components for any entrepreneur in the party rental business. Are we charging enough for each rental item? How do you charge for delivery, set-up, removal, late fees and, most importantly, our time? Many of us are not making enough return because our calculations are off. Luckily, we've laid out some event rental pricing guidelines for event pros here
In an industry with an immense amount of overhead, over-saturation of competition, liability, and clients aggressively seeking discounts, it is essential to set the right price for the health of the business and the business owner.
But where does one begin? With the following 4 questions we'll take you through 4 event rental pricing guidelines and to better determine if you're charging the right amount for your inventory and services.
Is Your Software Helping You Determine Your Pricing?
Pricing should not be about guessing; it should be data-driven. What do your sales reports say? Is your data easy and efficient to access and digest? Can you narrow in on a specific item that is, or isn't, making your party rental business money? If your event rental business has slim profits, errors are costly. You cannot afford to make those mistakes. So, use all the technological resources you have at your disposal.
Your software tools should help you figure out:
Maximizing your profits
Covering expenses and wages
Keeping an eye towards expansion
Any small business owner knows that Intuit's Quickbooks accounting software is one of the most helpful tools in tracking your expenses, revenue, and running reports like profits and losses. Link your business banking accounts and credit cards into your Quickbooks. If you know what and where you are spending, it will help guide your decisions on how much you can spend in the future, on what, and when. If you had an expensive month, it may not be the optimal time to expand.
Goodshuffle Pro easily integrates with Quickbooks. Payments will reflect in your Quickbooks and you can also stay organized with your rentals taxes, something that you may have to report quarterly, or annually. Goodshuffle Pro also allows for quick and easy reports. Find out tons of pricing-driving reports such as:
What items in your inventory rent the most? And which make the most money?
In what season is your party rental business thriving?
Whether you are subrenting far too often?
Do You Know Your Expenses?
Do you know where you are spending your money? Find out what categories eat up the most money. Once you have your expenses identified and categorized in Quickbooks, you can effortlessly see where your money is going every month.
Are you spending most of your income on:
Fixed costs like rent, or a mortgage; salaries?
Or more variable costs like transportation; inventory; or supplies?
Identify and see if you can lower expenses and cut costs. Can you find an alternative supplier, negotiate better deals, become more efficient? Aggregate and average your costs amongst your rental inventory and services. These things need to cover your costs of doing business.
Have You Tried Raising Your Prices?
If you cannot lower expenses, you may need to raise your prices. Regardless of expenses, you may need to raise prices. However, it need not be drastic. Start with a 5% or 10% increase across the board to ensure you are bringing in enough. Also, pick another time in the year when your prices automatically go up and get your customers in the rhythm of learning the pattern. Some event rental businesses do this every December, or January, in anticipation of the new year. Whatever it is use that to incentivize clients to book before prices go up and drive more business.
Should You Be Listing Your Pricing?
To read the top 5 reasons you should absolutely list your party rental inventory pricing online, click here. In short, your time and your employees' time is valuable; be judicious. "Time is money" as the old adage goes. It is the most precious, non-renewable resource in life and in business. Ask yourself, "How do I want to spend my time?" With people constantly wasting it and never making headway? Or, do you want to be more streamlined and have spare time for investing in the growth of your business, tending to yourself and the things you love? If you find you are wasting copious amount of time regarding price inquiries over the phone, or email, only to discover these clients are not the right fit—it, it might be time to be transparent.
By listing your prices online, you are pre-qualifying people who can realistically invest in your products. You are creating a funnel for serious customers to contact you. It means less burn out for you and your staff chasing leads that go nowhere. It also frees up time to focus on clients who you connect with and you can reinvest this time in expanding your business.
Remain confident that you set fair prices that give your customers the value they seek and stick by them. If you did your research on what's fair to you and your business, then there is no reason to give in to a pushy lead. Successful businesses do not "wheel and deal," they list their pricing and accept serious, interested buyers. With these event rental pricing guidelines to help you, welcome to the big leagues!
Want more tips on strategy, trends, and best practices delivered straight to your inbox?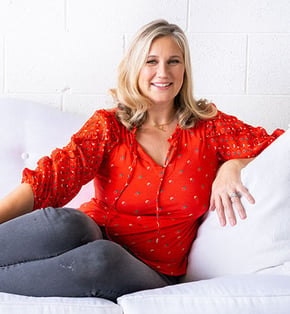 Anna Braff
Anna Braff is a wife, mother of two sweet and precocious boys, and the lead designer and creator of Provenance Rentals, a boutique specialty & vintage rentals & prop house in Inglewood in Los Angeles decorating for the romantic, unique, and chic client whether the event is corporate, or personal, all over California and beyond.