Have you thought about turning your events hobby into a career in the event rental industry? Before taking that leap, there are considerations to heed. No matter how creative or talented you may be, it is a business that involves risk, liability, lots of overhead, logistics, late nights and weekends, heavy lifting, and can be costly even if run properly.
Whether you are starting out or you are an expert, running an event rental business requires constant evaluation, eyes wide open, and patience before you earn your desired profits. Turning from hobbyist to pro means creating more streamlined, customer-focused services and products. But, never fear, here are the best steps to making sure you elevate and grow your business wisely.
Here are some steps to take when launching your rental career:
Determine your rental costs to find your price.
Learn to managing inventory efficiently and effectively.
Include automation and streamlined workflow.
Prioritize relationship building and customer support.
Let's get started:
Determine Your Costs to Arrive at Your Price
Price is one of the hardest things to determine. People with an events hobby may not be too concerned whether they lose money embarking on this enterprise. Pros realize expenses dictate what to charge for products and services: time, labor, transportation and gas, software, marketing, insurance, taxes, supplies, inventory, repairs, outsourcing, licenses, the unknowns, and every other administrative cost to run your business.
Don't just look to your competitors' pricing; that should only be one component in the equation. Price should not be what differentiates your company from competitors. The more in-demand, specialized, niche, or custom the product, the more it will cost. Price is a continual evaluation in your business. Will this rent again? How much space is this product occupying in your warehouse or storage space?
Without profits, a business like this is unsustainable. It is unwise to undercut so much that it becomes a race to the bottom and creates unprofessionalism within the industry as a whole. Your business needs capital to grow more than any review, or exposure. You cannot pay staff or purchase new inventory on reviews, sponsorships, and promises alone. Event pros understand opportunity costs and selectivity.
Managing Inventory Efficiently and Effectively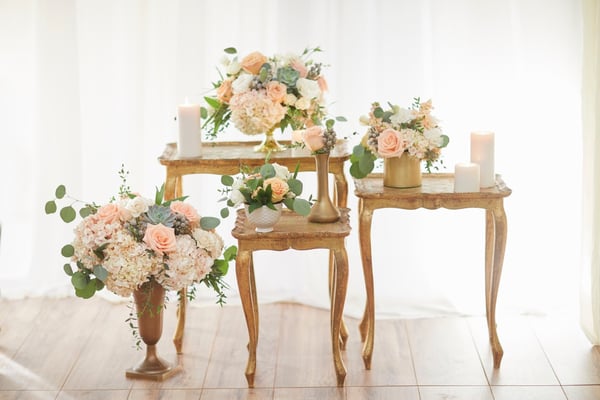 Event pros know operations will dictate much of your success. Organization is essential to your warehouse running smoothly, completing orders efficiently, and wasting less company time. This in turn will make a happier, long-term returning client when they understand how easy it is to rent from you.
One of the best ways to achieve this is through effective event rental software like Goodshuffle Pro. With a robust program you'll be set up to operate like a pro with a dashboard of your orders, inventory management to prevent double booking, subrental management, pullsheets to execute your events, and much more. Goodshuffle Pro also provides hard data of what items rent the most and bring in the most money. Everything in your warehouse must make money. Whatever is not earning their keep needs to be rotated out.
Smart event rental software such as this enables you to become an expert on what is relevant, on trend, and rentable. The numbers will not lie. On the other hand, people with an events hobby might guess and pick, or retain, what they personally like best.
Automation and Streamlined Workflow
In a digital world, party rental companies must modernize. Automation is key to organization and efficiency. It frees up time to focus on what you are passionate about, especially in niche rentals where the focus should be curating a collection to attract ideal clients. Automating processes such as contracts feeding into pull sheets creates less room for errors, and automating your client contracts and payments saves tons of time on paperwork, which you can then spend managing your clients and providing top notch customer service!
Relationship Building and Customer Service
Established sales principles state that it takes anywhere from six to eight "touches" to create a lead. A touch may be an email, an ad, even your online contracts and quotes, or an in-person meeting. In any service-based business, relationships are crucial to land and maintain customers. Clients these days are savvier than ever. Personal touches go a long way. Be sure to listen to what your customers actually want and need.
Remember you are here to solve their problems whether it is making their life easier (e.g., late night pick-up when no one wants to clean up at the end of the party), or finding something they do not have (that unique velvet sofa that everyone loves); make sure it is tailored to them. Strive for those ideal clients by learning how to fulfill needs and they will return and sing your praises. Pros realize this is a practice that requires revision, insight, and work; people with an events hobby may just think of each order as just a "sale" or "fun."
Want more tips on strategy, trends, and best practices delivered straight to your inbox?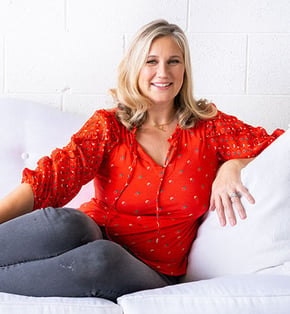 Anna Braff
Anna Braff is a wife, mother of two sweet and precocious boys, and the lead designer and creator of Provenance Rentals, a boutique specialty & vintage rentals & prop house in Inglewood in Los Angeles decorating for the romantic, unique, and chic client whether the event is corporate, or personal, all over California and beyond.