Handling and delivering event rentals during coronavirus is new territory. Everything is changing fast. The economy is opening up for events and weddings. Thus, your event rental company needs to safely prepare delivering your goods and services. Below are best practices and protocols for rental delivery in the COVID-19 era.
Cleaning and Sanitizing Party Rental Inventory
Cleaning and sanitizing your party rental inventory is the priority. Our cleaning and sanitizing blog provides great tips on how to properly clean surfaces. First, clean and sanitize all booked inventory and allow to dry before packing. Next, handle outgoing inventory with disposable gloves. Third, ensure inventory is wrapped in protective plastic before loading. Then, clean and sanitize the delivery vehicle before loading event rental inventory.
In addition, create space in the back of the truck for cleaning supplies such as Clorox Wipes, a rubbing alcohol solution, or other EPA-approved cleaning disinfectants, and clean micro-fiber rags–in addition to your ancillary items arsenal. Moreover, after each client, stop to clean high-touch areas like door handles, seats, the steering wheel, and other parts on the vehicle. Finally, while on site and if needed, have sanitizing products ready in case your team needs to clean after set-up.
All About Inventory Management for Event Professionals
Contactless Delivery and Pick-up
One of the beauties of working in event rentals during coronavirus is the lack of direct person-to-person contact. Some things you can do to ensure contactless delivery and pick-up are:
1. Implement social distancing and safe guidelines for your staff and non-staff such as planners, points-of-contact, venues, and other vendors.
Party rental staff should encounter less exposure compared to other vendors at an event such as: caterers, waitstaff, DJs, photographers, event planners, or others. We set up the party, but we don't attend the party.
2. Ensure safer transport through contactless delivery and strike.
Goodshuffle Pro houses everything online from collecting signatures for the Agreement, to payment options, and more. Clients can sign online for the Receipt of Goods and Services and email back, or stay a safe distance and have them sign your sheet from afar with a sanitized pen.
3. Provide proper protective gear and spares such as masks and disposable gloves.
These simple pieces of equipment can make a world of difference when keeping your staff and your clients safe. Be sure to abide by the regulations set in your state.
Protecting Your Team
This one seems obvious, but you cannot run effectively without taking care of your team. They are your lifeblood to your organization. Therefore, protect them and value them. Their health is a priority. There's a quote that states, "If you want to go quickly, go alone. If you want to go far, go together." How can you take care of your team?
Implement a plan and update as new information arises.
Clean and sanitize your workplace on a regular basis.
Enforce a policy that workers may not work when sick.
Check employee temperatures before a shift with a temporal thermometer.
Practice social distancing with staff.
Stock up on liquid hand soap and paper towels.
Supply masks and disposable gloves for your team members.
Create sanitization stations equipped with hand sanitizer for customers and staff.
Safe Event Rental Delivery During COVID-19
Managing delivery of event rentals during coronavirus can be tricky. However, with these tips, you and your event business will be able to conduct business as safely as possible. With the right action plan in place to protect your inventory and your staff, you'll be able to operate safely and keep your clients both happy and healthy.
Feature Image by Carissa Woo Photography
Want more tips on strategy, trends, and best practices delivered straight to your inbox?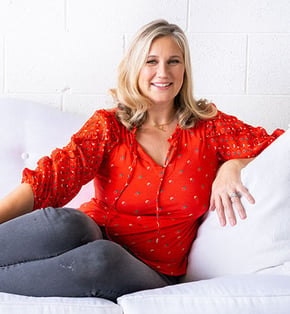 Anna Braff
Anna Braff is a wife, mother of two sweet and precocious boys, and the lead designer and creator of Provenance Rentals, a boutique specialty & vintage rentals & prop house in Inglewood in Los Angeles decorating for the romantic, unique, and chic client whether the event is corporate, or personal, all over California and beyond.