Live streaming is simply a part of life at this point. Everyone does it, whether it's on
Instagram live or on YouTube. Marketing and business is no different, and recently the
live streaming of events has become incredibly popular and important for the overall success
of the event.

In COVID times especially, live streaming events can give access to the event to people that
may not be able to attend due to travel restrictions or quarantine requirements. As live
streaming becomes crucial to the success of hybrid events now and in the future, it's time
to take a look at what live streaming services event planners can choose from. If you're
organizing an event and want to stream it for your audiences all over the world, read on to
discover how to choose the best live streaming platforms for events.
How do I choose the best live streaming platform?
The first step is to understand what your needs are. If you're hosting an educational event,
or a business meeting, you may need different features to help you communicate
effectively.
David Summers, a business blogger at Australia 2 write and Brit Student tells us, "Ultimately
most streaming platforms serve the same purpose, but there are variances that can make
one streaming platform more useful than another for you."
Let's take a look at a few that could be helpful for you!
A mammoth of the streaming world, Facebook live has many benefits, amongst which you
can access the largest social network in the world, meaning greater reach for creators. Also,
video creators can broadcast live from desktop and mobile devices directly to their platform
pages.
Rihanne Jones, a marketing writer at Origin Writings and Write my X says, "Let's not forget
Facebook has 2.7 billion active users currently, and you can monetize your live video."
Dacast is an online video platform that serves professional broadcasters in dozens of
industries. Dacast has inclusive packages that feature comprehensive video hosting and
management, Zoom live streaming integration and SVOD, AVOD, and TVOD monetization
options amongst many other perks!
Originally designed as a service to connect people in military service with their families back
home, IBM Cloud video is a great alternative to YouTube live. It's a very easy to use
platform, with safe and good quality streaming options as well as a wide range of
professional features not available on YouTube live.
JW Player was the original technology used in YouTube live, so they must be doing
something right! This platform is particularly well-known for its HTML5 video player, and it
offers an affordable basic plan for broadcasters that are looking for a small step up from
YouTube.
Focused on OTT media, Muvi allows its users to multi-screen video and audio streaming.
Muvi also does not require any coding knowledge and it provides an in-built Video CMS that
is managed by Muvi's end only. It's a great alternative to YouTube live and it also allows
easy monetization of videos.
Brightcove is one of the OGs, as it was founded in 2004 and was one of the very first live
streaming platforms to exist. It's an ad-free platform, meaning that its packages are steeper
than most other streaming platforms, but their quality of service is matched by no other!
Panopto is a leading streaming platform mainly focused on users from universities and
schools. As it mainly concentrates on learning, this platform is mainly used by professors for
online lectures and for some businesses to conduct training courses.
Instagram live is a great option if you want to engage with your audience in a more familiar
and relaxed way. It's a no-brainer to use and it requires minimal effort, however, it may not
be suitable for longer, more content dense streams. Instagram live is a feature that's
available with any Instagram account, so there is no specific pricing required for it, which
makes it the most affordable option.
Should I Be Live Streaming?
You may be wondering, why does live streaming even matter that much? You'd be surprised to learn it matters more than ever! Brands use live streaming as a way to more personally connect with their audiences. Streaming also acts as a way of humanizing the brand and the events that they put forward, meaning an event made by people for people. Live streaming also allows you to show a different side of your brand. Instead of curated promo videos, people can enjoy witnessing the behind the scenes of hosting a successful event and will feel inspired and excited to attend the next one!
Want more tips on strategy, trends, and best practices delivered straight to your inbox?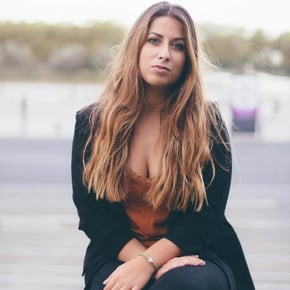 Kendra Beckley
Kendra Beckley helps companies enter a new market and build long-term relationships with partners. She is also interested in writing articles on various topics at Coursework writer. She is a business development manager and editor at Write My Literature review and PhD Kingdom.