Purchasing new inventory isn't always the answer, but sometimes buying used event rentals can be more trouble than it's worth. Read on for some helpful tips on how to side step those items that create more headache than cashflow.
The Condition of the Item
Although price will be important when buying used event rentals for your inventory, what is the overall condition? Be sure to get plenty of pictures, especially of any damaged parts, and hopefully beforehand. Do not be afraid to ask if there are knicks, scratches, dents, and also inquire about fabric condition and the structural integrity of the piece. In some cases, sellers might have bias thinking their wares are worth more than they are–though not maliciously–just human nature.
Whenever someone says a flaw is "minor" followed by "the leg is broken" and "can easily be glued, or the caning needs repair or replacement, a simple fix"–these are major red flags. If bad damage exists, it will be a constant problem throughout the life of the product–if there even is much of a life left. Worst of all, someone could get hurt. You don't want that liability.
All About Inventory Management for Event Professionals
From a strictly financial perspective:
You likely will be unable to rent it immediately;
There will be a cost to labor and supplies to repair and get in rentable condition (even if it is your own time); and
The same damage will creep back even after repair.
One careless bang against the truck and that piece is back to being broken. Notwithstanding, you are losing money the longer it takes from purchase to renting. Ask yourself–is it worth "saving a few bucks?"
Why Is it Being Sold in the First Place?
There may be some great piece that you love, and for a bargain! However, ask why is it even being sold in the first place? If the seller raves about it so much, why part with it? It's a sales tactic.
Are you buying used event rentals from another competitor? Maybe these are items not renting, or going out of style, or in unrentable condition? Of course, there may be legitimate reasons for inventory to be rotated, but always keep in mind if the reason they are selling something is because it just doesn't rent–don't buy it. It won't be worth the cost if you have to sell it down the road anyway, or worse dispose of it, taking a loss in both money and time.
One-of-a-Kind is Great, But Sometimes You Need Multiples
You unearth a gorgeous chair, but it might be better off with a mate. If you find that clients are looking for symmetry, pairs, or multiples, the one-of-a-kind may be an orphan product in your inventory that ends up just taking up space and collecting dust. You have to be selective and hone in on your prediction skills on what rents. A great way to do this is taking stock of current inventory. Goodshuffle Pro allows you to see what is renting and breaks it down to how it compares to other items within this category and how much revenue it has generated. Are those solo chairs, or super unique items you have, even renting? Maybe it is the style, or color, or material? Always look at the data, and not just hunches or "instinct" first.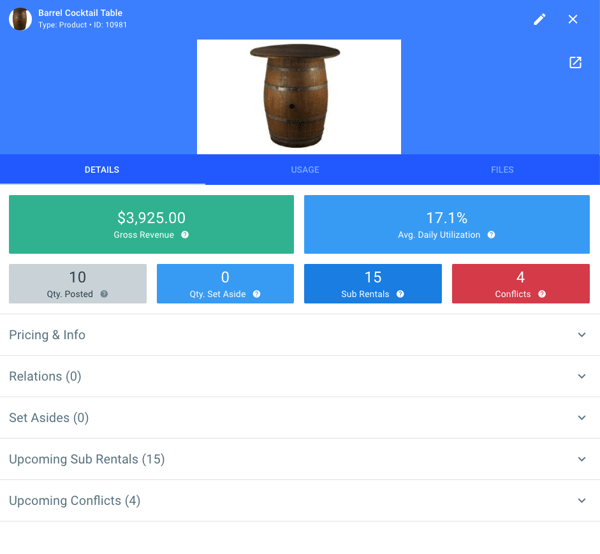 In your Inventory tab, you can pull up a product. Once you click on it, it shows the stats. Is the prospective purchase similar in style, price, material, or look to something you already have? Use that as a marker if you should make the leap. Side note: you can also do this with services as well to see what works and what doesn't.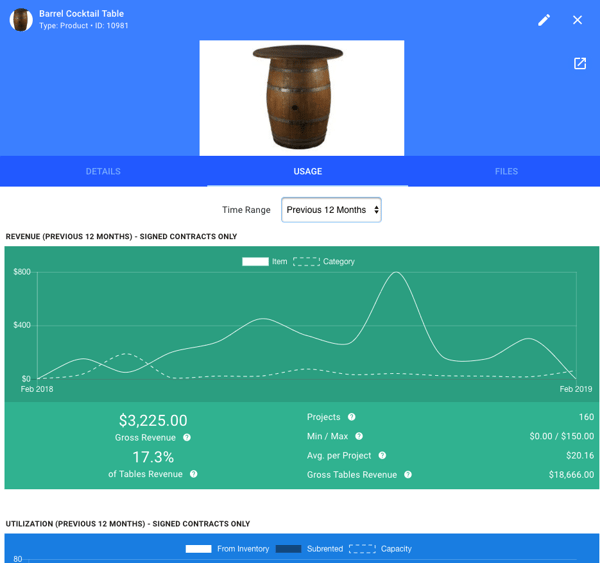 Ready to regain control of your event business with all-in-one software?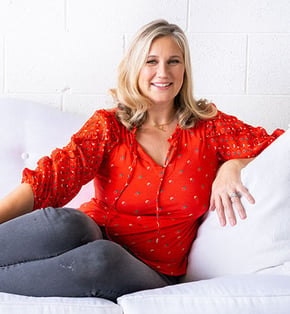 Anna Braff
Anna Braff is a wife, mother of two sweet and precocious boys, and the lead designer and creator of Provenance Rentals, a boutique specialty & vintage rentals & prop house in Inglewood in Los Angeles decorating for the romantic, unique, and chic client whether the event is corporate, or personal, all over California and beyond.