Planning a bridal shower has gotten trickier. Not only are we pressured by Pinterest to get everything just right, but we're often stuck balancing different generations (or just different people) who have very different ideas about what a shower should entail. On top of all these balancing acts, a bridal shower can be tough to pull off on a budget. These are all reasons why I love a good themed party (especially a bee-themed bridal shower)! You can draw attention to the well-thought out details and focus less on the perceived caliber of cocktails or décor. Plus, different people/generations can all bond over noticing the different themed elements (or, in my case, puns).
For my friend, Julie's shower I went for a Bee theme. Why? Bees are cute; the colors work well for brunch; and bee puns lend themselves to both bridal and baby showers.
Invitations
I had my friend Rebecca work with me on the invitation design, and was ecstatic with how they turned out. You don't know Julie, but that bee looks exactly like her.
Décor
I went quite simple for décor. Mostly I featured some yellow and black tablecloths, flowers and balloons and strung up a ton of photos of the bride (and friends!) from childhood. I got themed napkins, but talked my co-host (mother) down from her urge to buy all the various clashing bee themed items. Frozen yellow water balloons were my favorite decor elements. We used them to ice the champagne. So simple yet fun!
Food/Drink
As I mentioned, one of the reasons I chose the theme was because brunch lends itself to the color scheme with eggs and pastries already being somewhat yellow, and mimosas to match. The spread included egg casseroles, honeycomb cereal, pineapple and grape kabobs, a bagel platter and themed plates, napkins and cutlery.
In lieu of a cake, my brilliant co-host gave in to Pinterest pressure, and constructed this beehive using donut holes and bee candies. So sweet!
Games
We had one "game" from the moment you arrived. Guests were asked to write down an idea for a "Date Night With Her Honey" and place it in a honey jar purchased online. Not only did the bride get a ton of fun ideas, but a cute mason jar to add to her new kitchen items.
We played two games once seated for gifts. The first was to guess the age of the bride in old pictures. I roped in the theme by calling it "Julie's Journey to Queen Bee."
The final game was a classic. I asked the groom questions ahead of time and made everyone (including the bride) guess his answers. It just happened to work out that I (the Maid of Honor) call the groom "Mothy" (short for Timothy). This made for a great "Moth v. Bee" theme, causing quite a few laughs.
Prizes & Favors
Anyone who won a game got to choose from an assortment of Burt's Bees Lip Balms and Lip Glosses. Everyone took home honey sticks labeled "Glad You Could BEE Here."
As you can see, I didn't even bother typing and printing the favor labels or even parts of the games. Admittedly, that would've looked much nicer than handwritten Sharpie. But, for those of you planning a bee-themed bridal shower (or any kind for that matter) on a budget (surrounding both time and money), all of this is evidence that you can use thoughtfulness, plus a few extra puns, to make the event super fly…
Want more tips on strategy, trends, and best practices delivered straight to your inbox?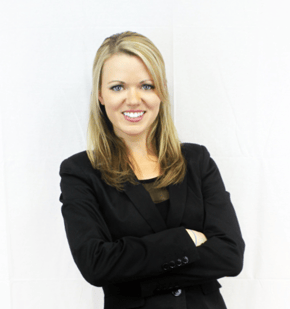 Karen Gordon
Karen Gordon has spent her career growing event and technology companies through consultative sales and strategic growth strategies. Now, as the Executive Vice President & Founding Team Member of Goodshuffle, she is revolutionizing the event rental, design, and production industries with modern technology.