Summer is here and that means vacations to the beach, going to concerts, and backyard BBQs. When planning your next BBQ party make it unique with these simple BBQ tips.
1) Use lighting to create an awesome atmosphere once the sun goes down.
These lights can be rented online here. Don't forget to buy zip ties and snips for easy install and teardown.
2) If there are kids at the BBQ have an activity box with fun games and toys to keep them entertained.
Bubbles, chalk, and glow sticks are always a party pleaser.
3) Games are a must at BBQs.
While corn hole and can jam are classic backyard games, mix it up and have giant beer pong instead.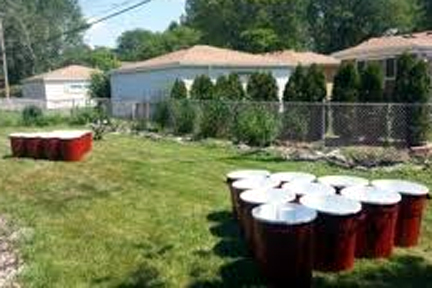 4) Nothing is better on a hot day than an ice cold Snow Cone.
Have each person make their own with this rentable snow-cone machine.
5) Label each of the coolers with what drink is inside.
Nobody likes digging through a cooler full of ice to find the one soda they're looking for. To ensure that the label doesn't get ruined, use card stock since it is a thicker paper and can hold up better. Also, since these labels will be near water, cover the label with packing tape for a DIY lamination.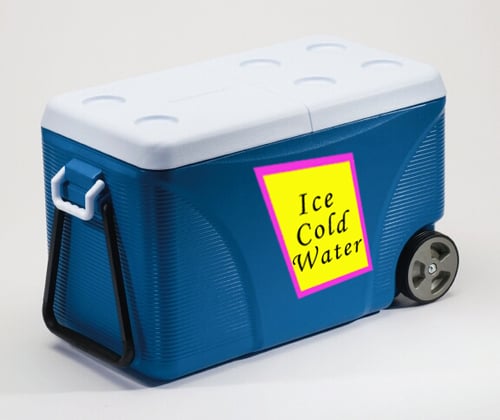 6) Rent a tent to give people a place to hang out in the shade.
Summers can get hot, especially if you're standing in direct sunlight. Not sure what size tent you need? Click on the link here for an easy-to-use tent calculator that will help you decide the right tent size for your backyard BBQ.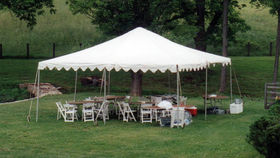 7) To keep the kids entertained after dark, set up a DIY Drive-In-Movie.
All that's needed is a white bed sheet, projector, and good movie. Don't have a projector at home? Rent one here.
8) For a surprise treat at the BBQ make watermelon Jello-Shots.
Fair warning that if kids are at the BBQ they will want to eat these too! To keep the kids happy, make a kid-friendly version using this Blue Raspberry recipe (it's a popular flavor and it will prevent any mix-ups between the adult version and kid version).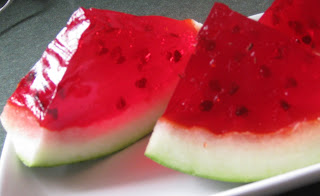 Get Ready for Tons of Summer Fun with These BBQ Tips!
Backyard BBQ parties are one of the best things summer has to offer! Get excited for all that's to come with these awesome BBQ tips. Your guests will be begging to make this an annual affair!
Curious how Goodshuffle Pro can help you grow your event rental company?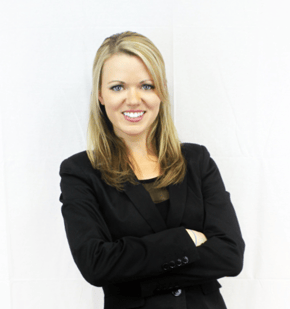 Karen Gordon
Karen Gordon has spent her career growing event and technology companies through consultative sales and strategic growth strategies. Now, as the Executive Vice President & Founding Team Member of Goodshuffle, she is revolutionizing the event rental, design, and production industries with modern technology.