Your inventory is likely your party rental company's main selling point, but you couldn't do it without the supporting players. Ancillary items are one of the most under-appreciated elements of your event rental business. These can be anything from tools (hammers and ladders), to small helper items (zip ties and tape), to components of the inventory itself (chair cushions and tent stakes). Without them you could not run your party rental business. Keeping track of them is critical to your success.
What Ancillary Supplies Do Rental Companies Need?
While your stock will vary on the specialty of your event rental company, here are some of the main components of a fully stocked arsenal of ancillary items:
Ladders and Step Ladders
Sandbags
Zip Ties
Good Scissors
Cleaning Products
Furniture Movers
Moving Gloves
Lashing and Ratchet Straps
Moving Blankets
Bubble Wrap
Boxes in Various Sizes
Shrink Wrap
Dish Racks
Cement Blocks
Staple Guns and Staples
Hammers and Nails
Screwdrivers
Batteries
Bits
Duct Tape
Much, Much More!
How Should I Store Equipment and Supplies?
Is your warehouse in a bit of disarray, or are ancillary items tucked away neatly in their own section?
Section off ancillary supply items from the rest of your inventory in your warehouse or storage.
Schedule a regular day to arrange and clean up this area, such as Monday or Tuesday (usually your slowest day of the week).
Create tool kits/bins for often used items that go together. Be sure to create clear labels for each!
Some items can stay securely on trucks, or vans, if you own the vehicle.
During peak seasons, it is tougher to keep track of these items than in off-season. It is essential that these items be accessible and accountable in your stock. You don't realize how important these tools and accessories are until you don't have them at your disposal, which is usually too late.
What Is the Best Way To Track Ancillary Items?
You may think "I don't need to track low cost items," but you can very quickly find yourself losing hundreds-even thousands-of dollars by misplacing hammers, forgetting where you left a dolly, etc. If you're in a pinch time-wise, you'll end up running out and buying something. If you had tracked it all along, this would never be necessary.
You want to both eliminate your headache on your event days plus allow for seamless transactions with your clients. Pullsheets will not only itemize your inventory for the clients' orders, it can also do this for your ancillary items needed for installation, transportation, and removal.
Input ancillary items that regularly need to come with an inventory item as an "accessory". If it's something you want the client to see on the contract, you may choose to show it (e.g. a chair cushion). However, Goodshuffle Pro can also auto-hide these items, so they only show on your pullsheets, but the contract will only show your beautiful rentals.
Consider creating packages with both your inventory and your ancillary supplies, so you can add this to each order stress-free without having to manually create new lists each time. Don't be shy about adding every single ancillary item necessary. Remember: Your company will grow and you'll hire folks who don't know everything that lives in your head!
Be sure to create a clear process for your warehouse team to check pullsheets, load items, and generally treat these ancillary items as equally important to the success of the event. Stress both the importance of remembering to bring these items to the event, as well as return them to their proper place in the warehouse.
The last thing you want is you and your crew forgetting critical items in order to successfully execute an event, or appearing unprofessional and ill-prepared in front of your client. Take pride in managing your ancillary items, which allows you to become more efficient. This will open up opportunities for booking more events in any one day.
Ready to regain control of your event business with all-in-one software?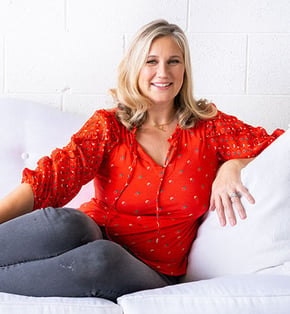 Anna Braff
Anna Braff is a wife, mother of two sweet and precocious boys, and the lead designer and creator of Provenance Rentals, a boutique specialty & vintage rentals & prop house in Inglewood in Los Angeles decorating for the romantic, unique, and chic client whether the event is corporate, or personal, all over California and beyond.