Moon bounces are always the best part of any event. You may have already seen our list of different types of inflatables to rent, but now you might be wondering when to use them! Whether you've already started planning an event or you're just looking for an excuse to throw a party, here are five suggestions of events that are begging for you to rent a moon bounce.
1) Birthday Parties
The most obvious suggestion for when to rent a moon bounce or bouncy castle is for a child's birthday party. This is a great way to keep kids entertained for the entirety of the party without having to spend hours planning different activities for them. Plus, bounce houses and inflatable slides come in many different styles now that you can pick one to match the theme of your child's birthday party.
2) Summer Camp or Field Day Events
Summer camp counselors and activity directors know the same thing all school teachers know: halfway through the summer (or towards the end of the school year) you run out of ideas of how to entertain the kids! A great idea to break up that boredom is a splash party day. Rent a water slide and an inflatable slip and slide and, not only will this be the highlight of the summer for the kids, but it is also a fun day for the counselors as well.
3) Wedding
While this is not a common suggestion, all of your guests will be complimenting you at the end of the night for having a unique and entertaining addition to the wedding. Inflatables are a great addition to any outdoor wedding, especially if there will be children attending. You would be amazed at how kids will stand in line for hours to play on the inflatable.
Additionally, as the night gets later and the drinks keep flowing, your other wedding guests will partake in this fun activity too. An inflatable game that works great for weddings is the Slam Dunk Inflatable Basketball Game. Suits and wedding dresses won't get in the way of your guests having fun with this bouncy game.
4) Block Party/BBQ
What's a better time to rent a moon bounce then for a block party? This is where families come together in the neighborhood to hang out and enjoy the great summer weather together. Nothing ruins the block party faster than bored kids. Entertain all generations by renting an obstacle course or even a mechanical shark. What's great about these rentals is that they're not only fun for the people participating, but also very entertaining for the people watching.
5) Bachelor/Bachelorette Party
Many bachelors and bachelorettes are tired of the traditional "wild" night out, but they still want to celebrate with something creative and fun. The only problem with renting a Laser Tag Inflatable Arena or this Bouncy Boxing Game is that you may have a hard time matching the hilarious instagram pics at your actual wedding!
Want more tips on strategy, trends, and best practices delivered straight to your inbox?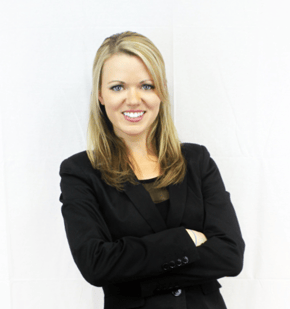 Karen Gordon
Karen Gordon has spent her career growing event and technology companies through consultative sales and strategic growth strategies. Now, as the Executive Vice President & Founding Team Member of Goodshuffle, she is revolutionizing the event rental, design, and production industries with modern technology.