Connect with us at our annual virtual User Summit
Mark your calendar for February 1 - 2, 2023! This virtual event is full of engaging seminars, industry networking, and powerful education. Past sessions have included tech tips and best Goodshuffle Pro practices from our team, as well as business strategy discussions and virtual warehouse tours from fellow users.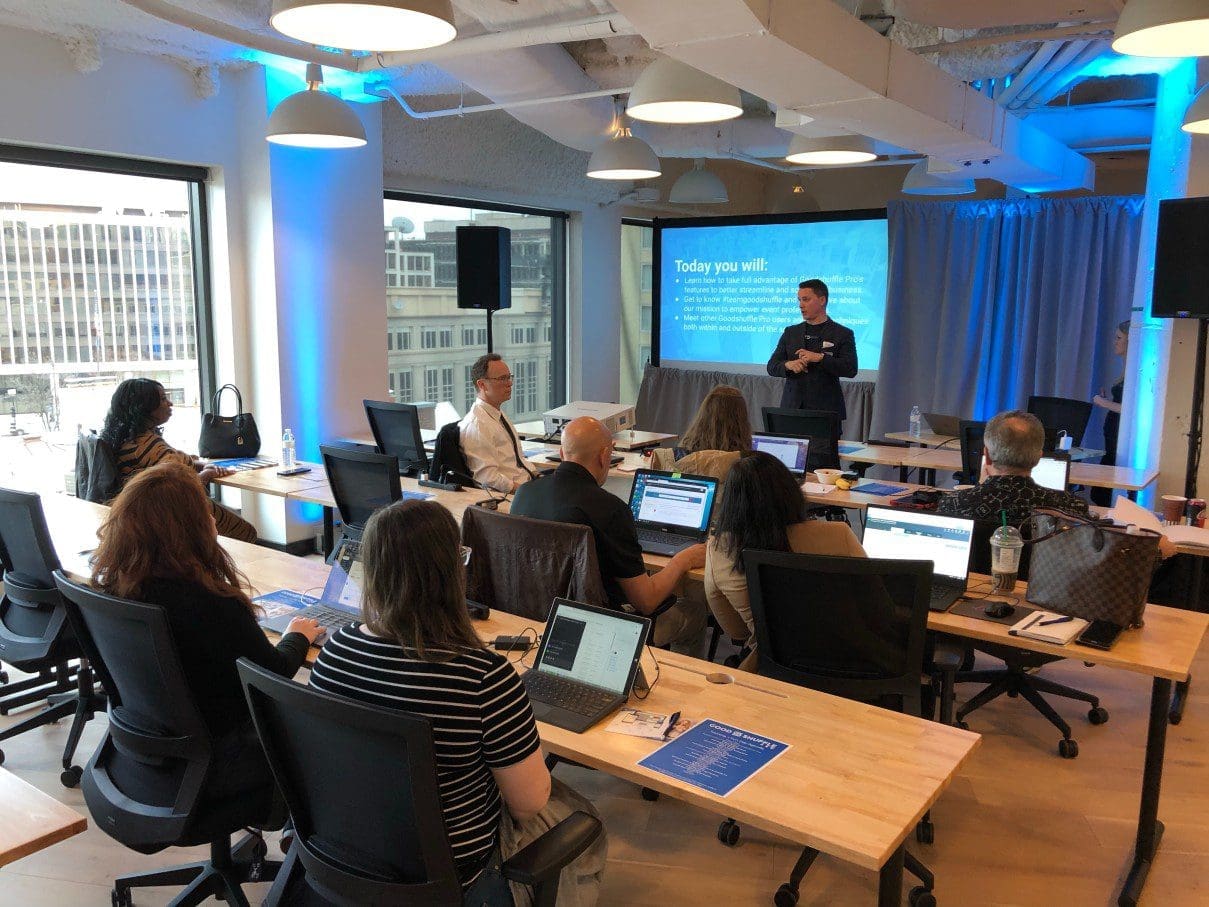 What do other users say about past User Summits?
Recorded sessions from previous User Summits
Watch some of our informative past sessions below, which are helpful for all users, regardless of where you are in your business journey. Like what you see? RSVP for our next User Summit!
Goodshuffle Co-founder, Erik Dreyer, presents a wide away of general technology tips. He goes through a plethora of keyboard shortcuts (from the basics to the more advanced), a bunch of tips for making sure your machine runs lightning fast, and ends with some life-saving purchases you need to make ASAP.
Join Goodshuffle Pro's Senior VP, Karen Gordon, as she works through a ton of fast, actionable tips for making your website better TODAY. She discusses basic tips for choosing a platform or partner, fast wins in terms of SEO and User Experience, and much more that event professionals of all technical abilities can do to improve their business site.
Guest speaker, Cam Petty, of Render Co. shares with us: What's a standard operating procedure (SOP)? Why do I need one? How do I create one? Learn the rules that she followed to grow her business, train her staff, and plan for her long term goals.
Want to learn something specific at the next User Summit?
Let's chat about which topics would be most helpful for you and your business. Reach out to us and let's talk!