Customizable digital
quotes & contracts
Quotes, contracts, and invoices are a breeze with real-time updates and easy digital signatures. Shorten your sales process and enjoy the ease (and speed!) of closing business online.
Get A Free Demo
Book A 15-Minute Call
Wow clients with photo-driven online proposals
Create customized proposals with digital photo galleries so clients know exactly what to expect. Our drag-and-drop features make it easy to either build a speedy basic quote, or showcase a client's unique vision.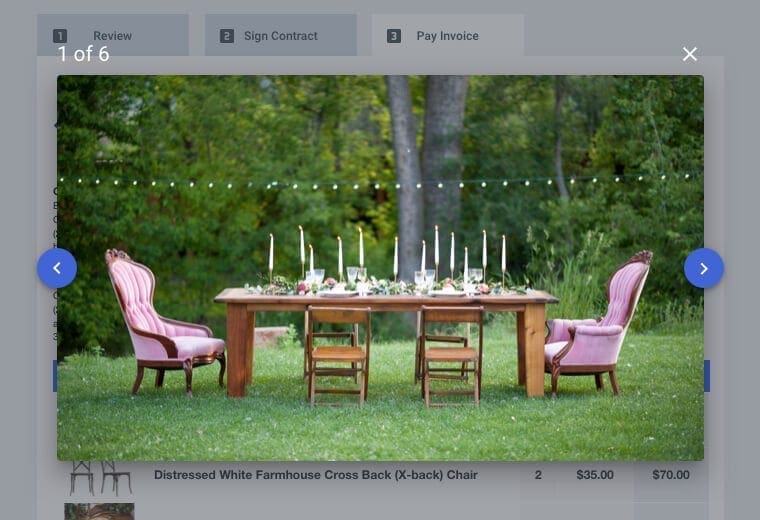 Enjoy the ease and speed of digital signatures
Get paid faster with built-in digital signatures and payments. Over 50% of payments come through within 5 minutes of sending your proposal — and if a client takes too long to sign, you can set the quote to expire automatically. Plus, we store every change to protect your business and keep clients satisfied.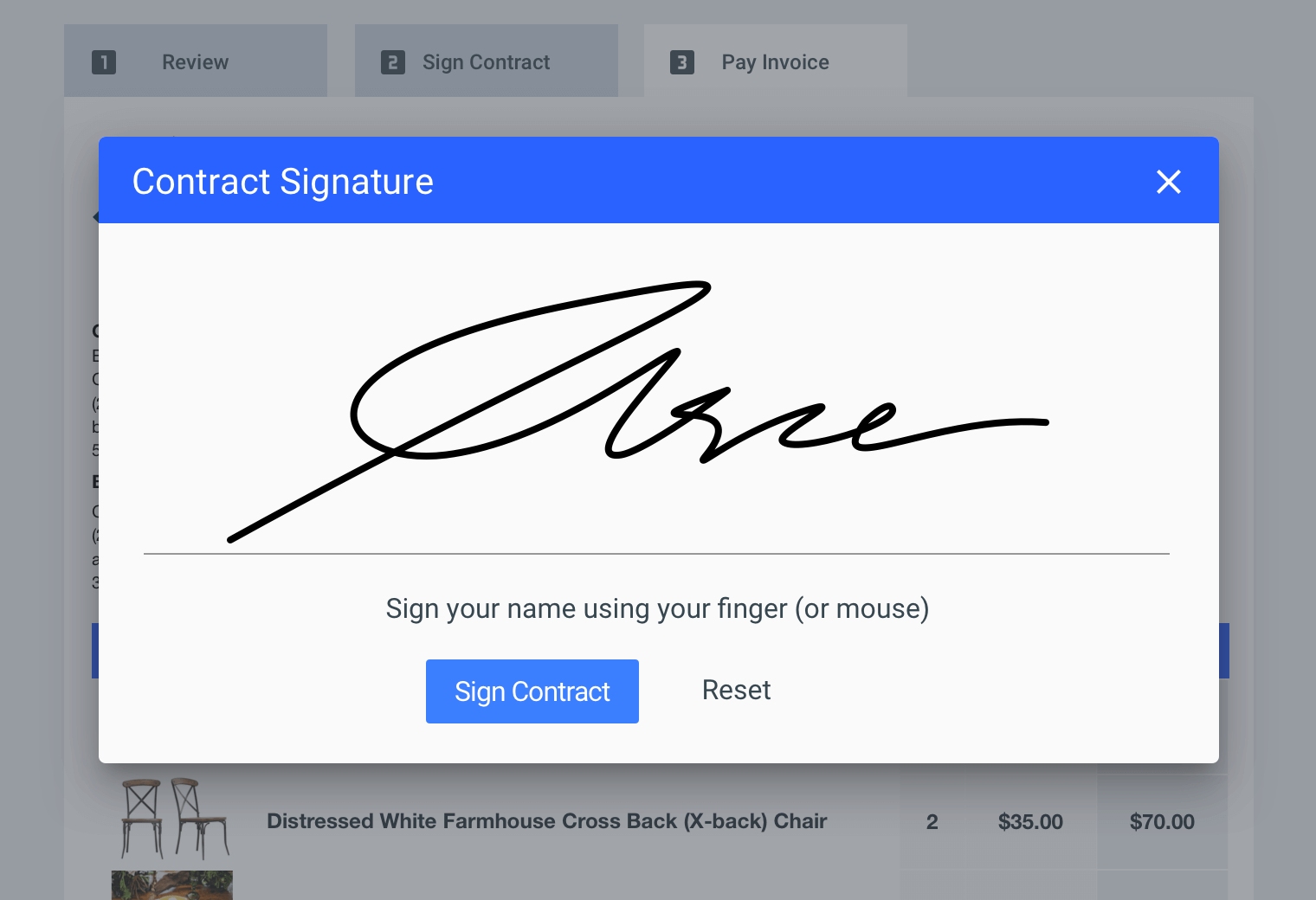 Clearly see important changes with auto-updates
With our live quote view, every change made on a quote appears on the client's side in real time. The days of sending and re-sending quotes are gone! Plus, when you send your electronic quote and contract to a client, a PDF version will auto-attach to the email.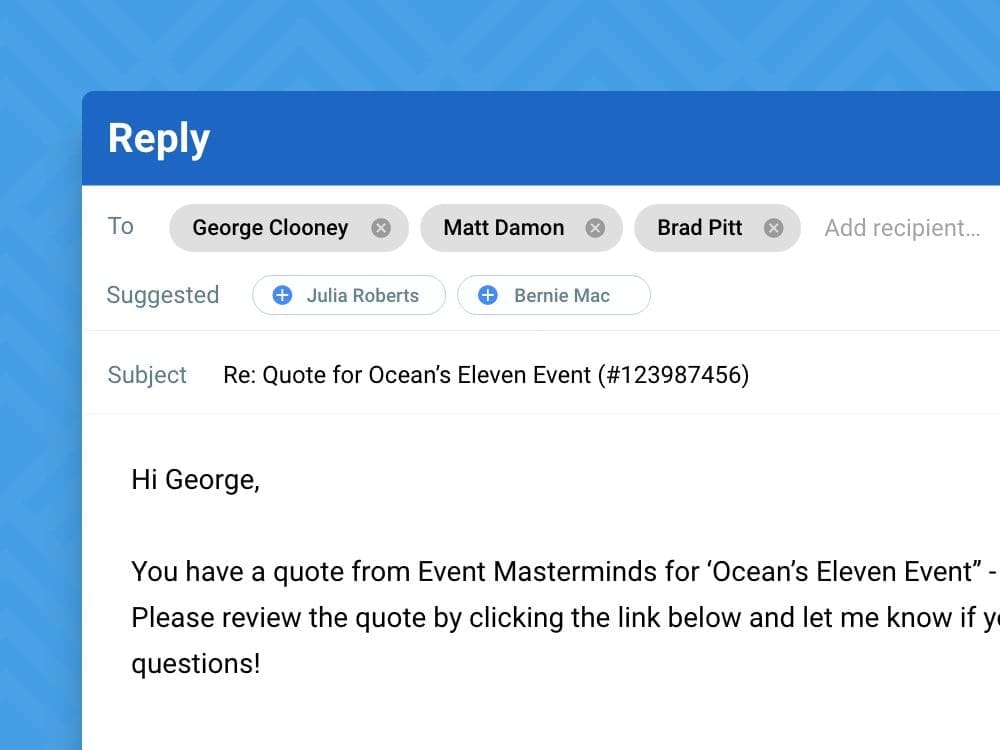 Harness the power of our website integration
Have your clients build their own proposal! Our Website Integration saves you hours of time in the sales process, and gives clients an easy, fast shopping experience while still giving you full control of the final quote.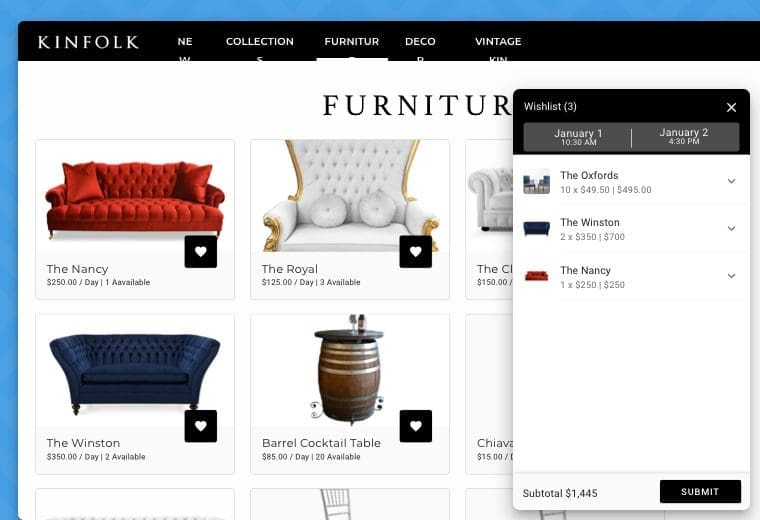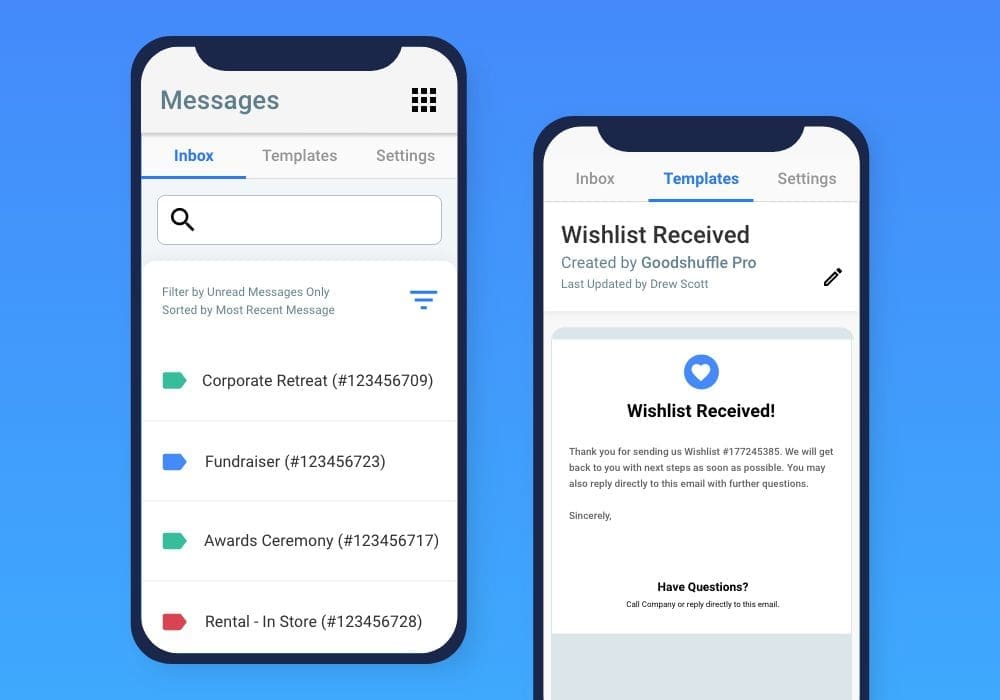 Hear from other business owners who love our online quotes and contracts
Our users think we have the best business software for event professionals.
Learn more about the Goodshuffle Pro experience
Explore our other fantastic features now
Want to learn more? Let's chat!
Managing your inventory has never been easier. Get a personalized, 1:1 demo with one of our team members today to see how we'll work for you!
Interested in perfecting your quotes & contracts?