Get paid faster
Goodshuffle Pro's seamless client experience helps you get paid faster. Here are some quick stats on payments from the time a quote is sent to the client.
%
Clients pay in under 5 minutes
From the moment you send a quote online, our features are working to get you paid faster.
%
Clients pay within 3 days
Payment reminders are just one of the ways we work to keep your business moving.
Enjoy the ease of online and automated payments
With built-in online payments, over 50% of clients pay quotes in under 5 minutes. Plus, the option for clients to pay in installments allows you to capture even larger contracts.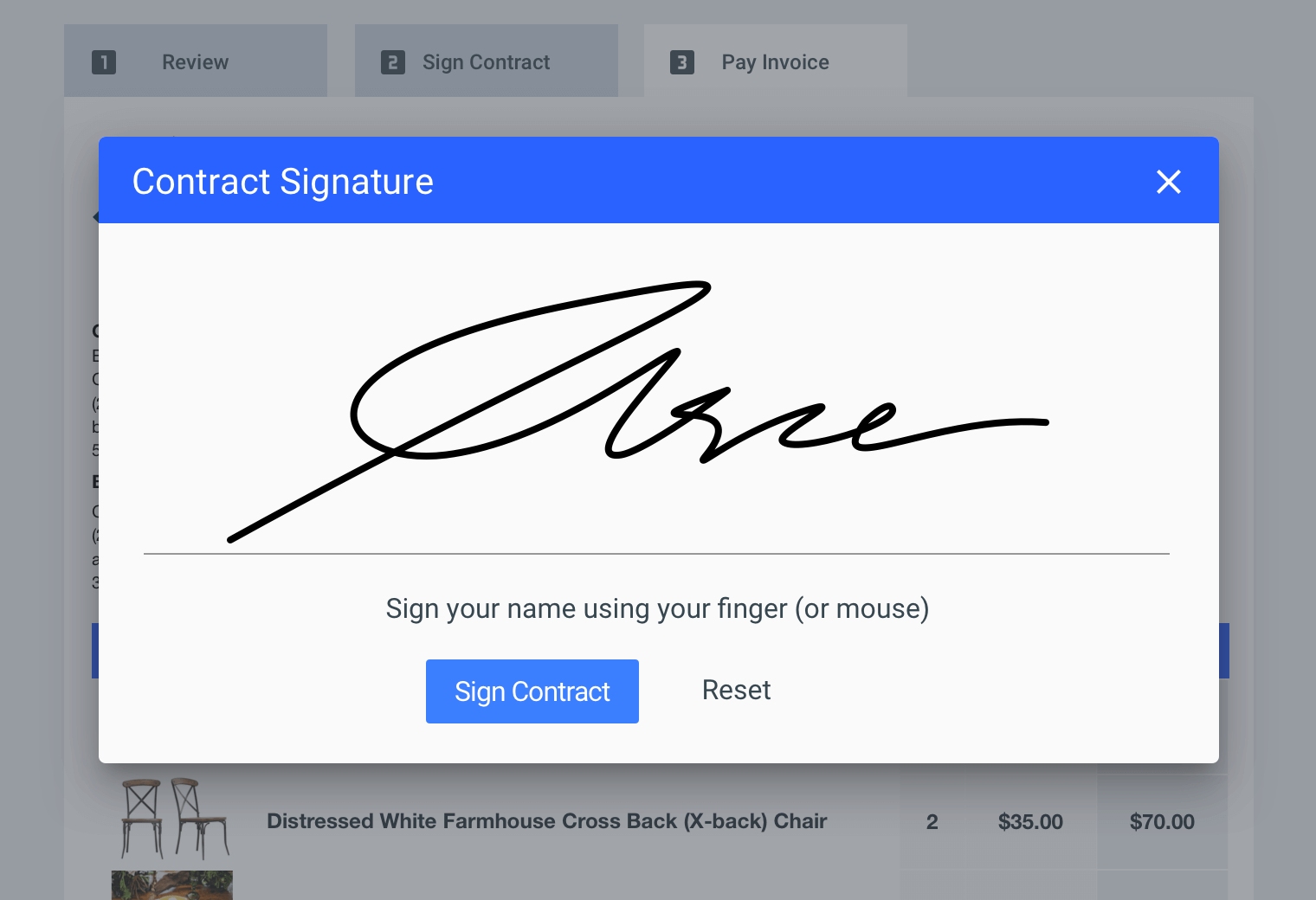 Get paid faster with billing reminders
Billing is a breeze with automatic payment reminders. Avoid awkward and time-consuming follow ups by letting your software collect the bills from your customers while you enjoy the timely payments.
Stay organized with color-coded status updates
Vibrant color-coding makes payment status easy to detect. Simply sort and filter your projects to display any outstanding payments or upcoming payouts.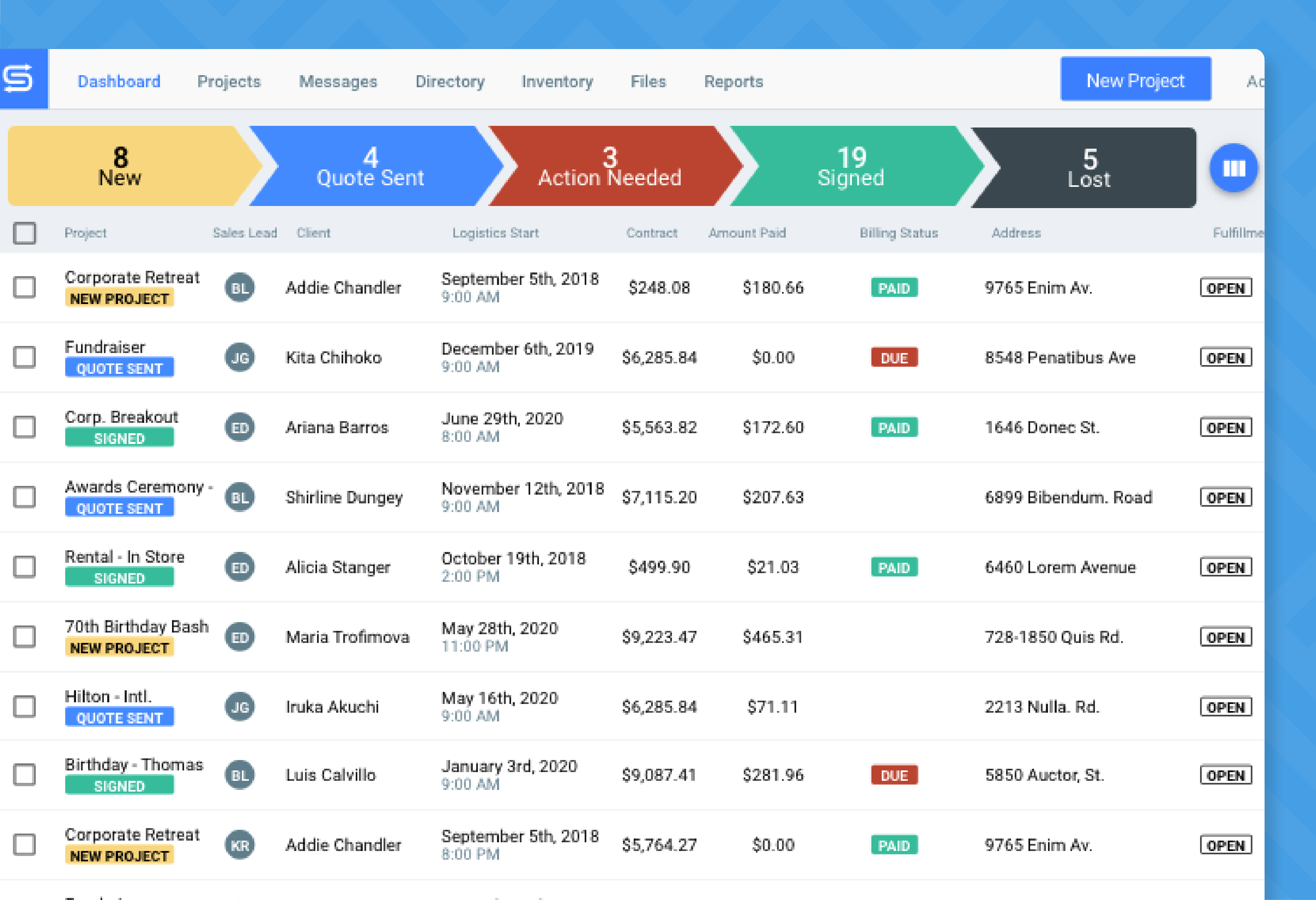 Unlock key insights through your Financial Hub
Centralize your business's financial information, and clearly track the flow of funds from the moment a charge occurs to the moment it hits your external account. Built for business owners who want control over their money, and their lives.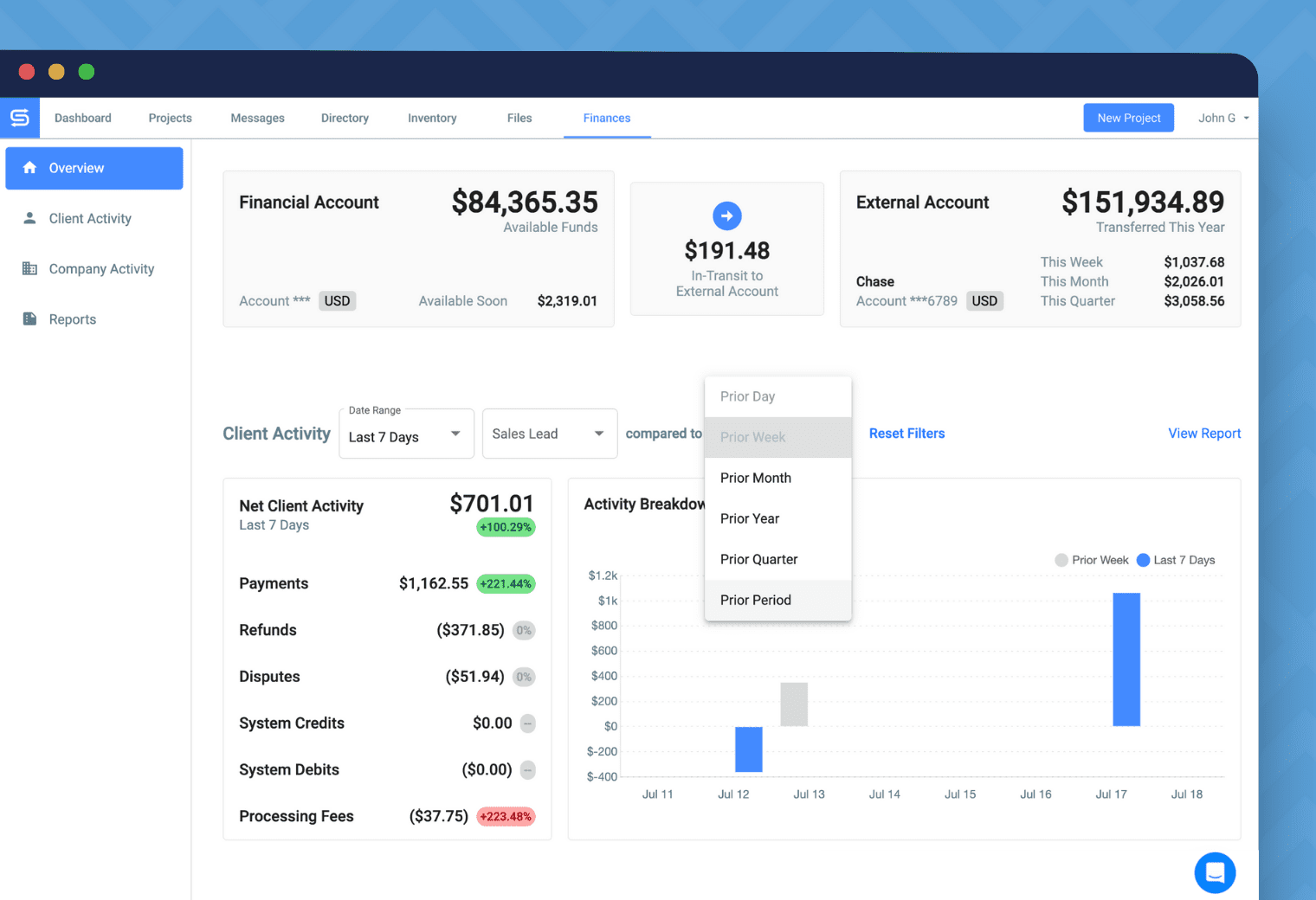 Why event professionals love our billing & payment features
Hear why other event companies can't get enough of our speedy payment times and easy billing!
Learn more about the Goodshuffle Pro experience
Explore our other fantastic features now
Want to learn more? Let's chat!
Managing your inventory has never been easier. Get a personalized, 1:1 demo with one of our team members today to see how we'll work for you!
Interested in streamlining your billing & payments?