Lots of event professionals are looking to pivot into a second business market— it's exciting and a great way to boost business, especially in trying times. Expanding into a new area can be intimidating, but it can also be incredibly lucrative and rewarding. We sat down with Jeremy LaBahn, the owner of Wonder Event Rentals and Wonder Moving Company, to talk about the top 5 steps for event pros to pivot to a new vertical. Learn how he and his team successfully pivoted to the moving industry, and how you can do something similar.
1. Do market research
The first step Jeremy and his team took was to do market research. They wanted to find an industry that was a natural spin-off for their company, because this would make the overall transition easier. It was also important for them to go into an industry that had a high demand. Jeremy and his company are based in Southern California, which has a great moving market. After determining there was a demand for more moving companies in his area, Jeremy expanded Wonder to include Wonder Moving Company in 2020.
2. Look for ways to use your current resources
A moving company was a natural step for Wonder. Jeremy explains, "We already had the trucks, most of the equipment, the warehouse, and the employees. All that we needed to do was build a new website, design a logo, get additional insurance, and settle some of the legal paperwork as well."
When thinking about industries to pivot into, you should ask yourself questions such as:
What additional labor would I need?
Would I have to buy any new equipment?
Do I have the physical space to do this?
Do I have enough time to dedicate to its launch and maintenance?
The more you can repurpose your current resources, the easier the transition will be.
3. Focus on running a lean business operation
Jeremy firmly believes in running an efficient and cost-effective business. He says, "We have always taken the approach that less is more. We don't have brand new trucks with crazy monthly payments. Our company doesn't have a big fancy warehouse downtown, or dozens of employees. We run a lean business. Doing that has allowed us to take steps to successfully pivot, especially during COVID-19."
Being smart with your time and energy is crucial for successfully running any type of business. Jeremy has experienced that firsthand, which is why he highly recommends this approach to other event professionals looking to expand.
4. Drum up business by marketing
The next step is to generate qualified leads for your company. With a new website and logo, Jeremy had a solid brand for his new moving division. His first step to get the word out was to send an email blast to his entire CRM list, announcing the new service. This list was full of his previous event clients who'd loved working with him in the past. Because they knew him and trusted his work, this led to them either hiring him themselves, or passing his name along to their friends and family.
Email marketing can be highly successful, and a website is one of the most important pillars of a business. However, don't stop there! You'll want to research your target market to see where they spend their time. Are they constantly on social media? You may want to create accounts on various platforms to interact with your target audience. These channels, like Facebook and Instagram, are also great for running ads.
5. Continue the process of education and growth
Jeremy's final piece of advice is "to constantly be learning, thinking, looking, and researching for new opportunities. I had the idea to start the moving company through listening to a podcast about business startups." As an entrepreneur and successful business owner, Jeremy knows there's always something new to learn. And now, he's passed along some of his brilliant knowledge to you.
As you look to expand your business and enter a new market, follow these recommended steps from Jeremy to set yourself up for success. This strategy, especially in trying times, is a fantastic opportunity to make more money and continue your business growth.
Want more tips on strategy, trends, and best practices delivered straight to your inbox?
Wonder is an event rental company serving Southern California. They offer a full inventory of Farm & Modern tables, a vast selection of Lounge Furniture, Market Lighting, Large & Small Decor, Event Coordination & much more. They're passionate about providing quality products along with the highest level of service. Whether they provide the rentals or partner with you in planning, their goal is to be a resource for you in putting together a memorable event!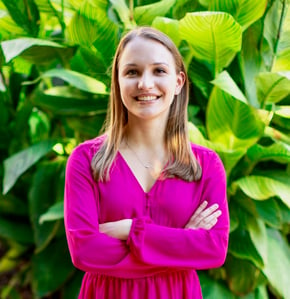 Carmen Bodziak
Carmen Bodziak is a Marketing Manager at Goodshuffle Pro, a party and event rental software company dedicated to empowering those in the events and decor industry. She also currently oversees the Goodshuffle Blog.