All event rental companies will experience the wrath of angry event clients which, at least sometimes, is justified on their end. Obviously, you should have ample procedures (and technology!) in place to avoid these situations, but you should also have standard practices for damage control when something goes wrong. Winning someone back is particularly challenging and will require extra finesse and savvy.
Employing these techniques can help to win back those angry event clients:
Prepare with an effective customer service policy.
Go the extra mile to avoid bad event client reviews.
Satisfy customers with your event company's CRM.
Let's get started:
Have a Customer Service Policy in Place
A simple plan can mitigate the situation from escalating. There is great advice out there from reputable sources. We like to keep it simple and use what Entrepreneur.com recommends: a four step plan called "H.E.L.P."
Hear the customer out
You can always add additional action items, but essentially your highest priority is to actively listen to the customer earnestly. Remain calm, do not react, do not respond in a hostile fashion, or feel the need to get your side heard. The customer is upset. Engage with what they are saying by maintaining eye contact, nodding, or repeating what they say, when necessary (without interrupting).
Empathize and apologize in that order
You will need to put yourself in their shoes. At some point in time you have also been a customer who complained, and you wanted to feel validated that your experience mattered. Even if you may not think you are wrong, an apology is free and carries a lot of value. Put aside personal feelings and say sorry.
Lead the customer to a resolution
Ask questions on how to resolve the issue, but be mindful of your limitations whether in the role as employee, or owner. You can also respond that you cannot offer this, you can offer an alternative solution — if the request goes beyond the bandwidth of what your company can handle.
Provide a responsible course of action.
Follow through on your promise to right the wrong and follow up. Your customer will appreciate that you went the extra mile and look at it that you took pride in your business.
Bad Event Client Reviews
In this day and age, you can find out about a company's reputation with a quick Google or Yelp search where reviews are shared visually and are easy to find. There are also word-of-mouth reviews as well, so even if your digital footprint is pristine, people will always talk. Remember that good reviews are additive, but bad reviews are multipliers. Inc.com offers up some helpful stats on the impact of dissatisfied customers:
There's a 91% chance unhappy customers won't repeat business with you.
Dissatisfied customers typically tell nine to 15 other people about their experience; some 20 or more.
86% of consumers quit doing business with a company due to a negative customer experience.
Alternatively, 42% of consumers purchase again with a good customer experience.
This may seem scary, but it's really just a reminder that the cost of training employees, investing in smart inventory software, and going the extra mile in your time and care are all far less costly than an angry customer.
Using CRM to Improve Customer Dissatisfaction
Customer relationship management will help guide you and your event rental company with how to interact with your current and potential event clients. With the help of rental management software, your company can keep track of how much customers spend. This is especially helpful if you are looking at repeat business. You can also keep notes on how you deal with your customers in situations both bad and good. Goodshuffle Pro lends a helping hand with dealing with displeased customers. As an event pro, you will need professional software to keep track of your customers.
If an event client was dissatisfied and you need to offer a (partial) refund, go to the Billing section of their project. Quickly and easily apply it to their credit card, or bank draft, if that is how they paid.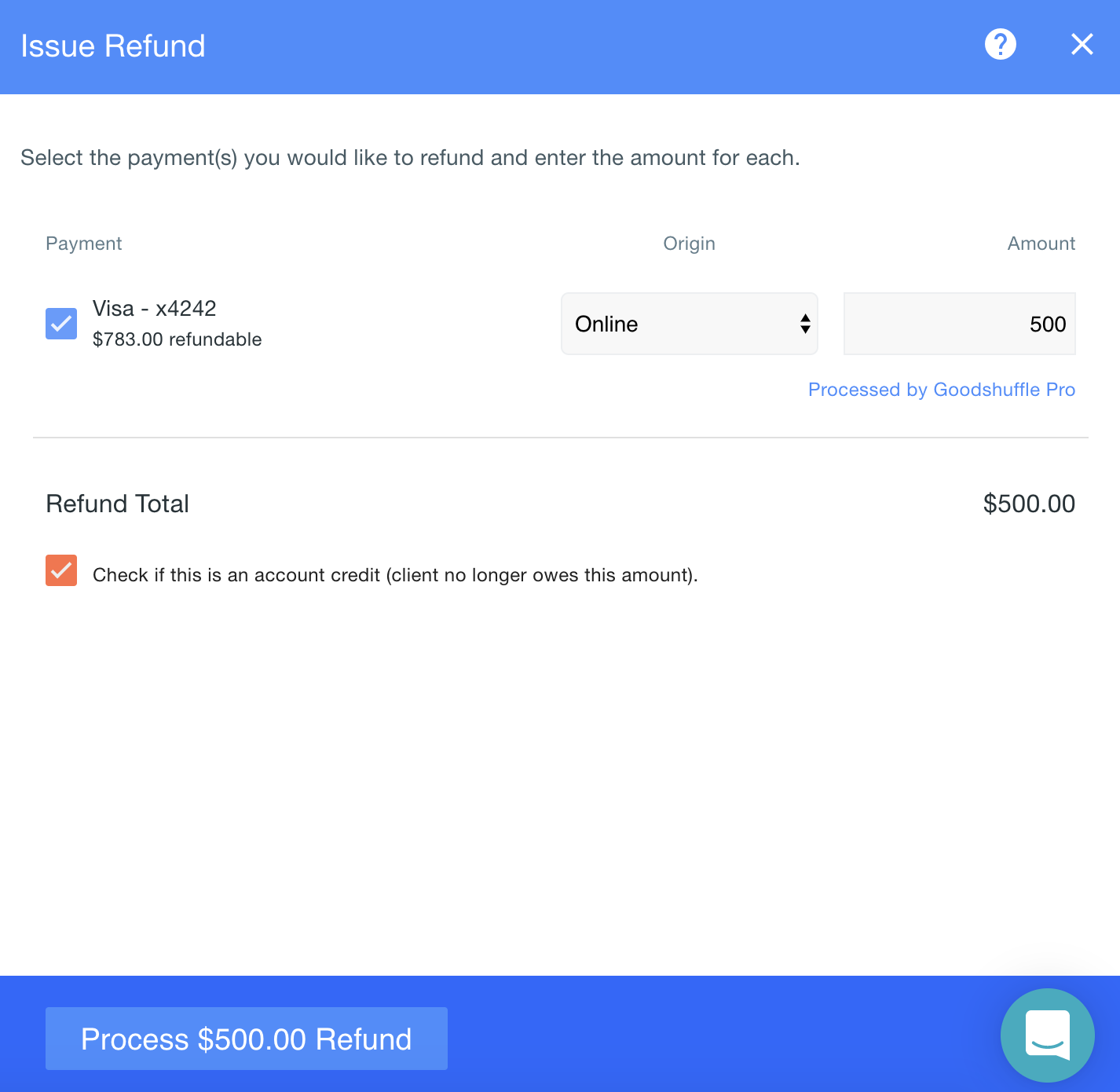 There are note-taking capabilities which help you track if a client needs to be handled with extra TLC (whether it's a VIP or PIT label… if you know the lingo!)
Your customer's info is at your fingertips. Here, save a discount on file (should you decide to do this for the future). Under the Details tab their personal information (such as address) is available to send a handwritten thank you card. Under Activity you can see the all of your past projects with them — they might be worth it to really fix the problem.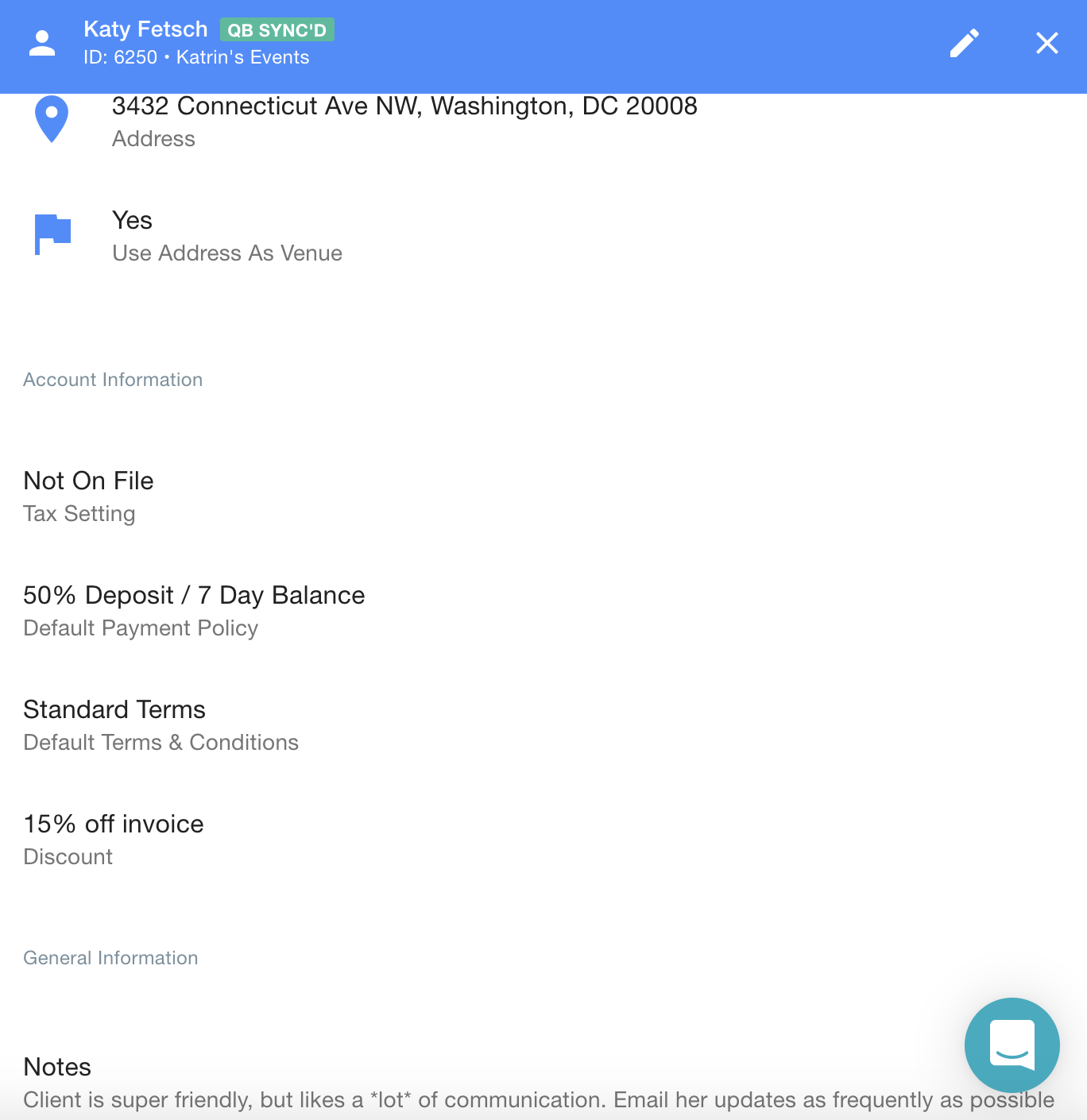 In the Messages feature, toggle between client and team emails on their project. How was the situation handled? Did your employees discuss things internally? You can keep all of your communications centralized so it is much easier to find than fumbling through scores of emails and switching between multiple software programs.
Event pros are going to make mistakes–we are human and imperfect. It is how we respond to the mistakes that will set our event rental companies apart from our competition. Win back event clients if you value your customer service.
Ready to regain control of your event business with all-in-one software?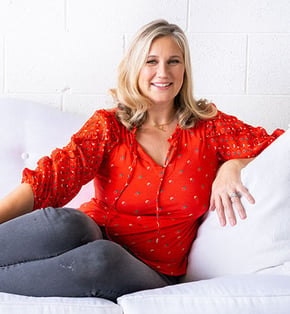 Anna Braff
Anna Braff is a wife, mother of two sweet and precocious boys, and the lead designer and creator of Provenance Rentals, a boutique specialty & vintage rentals & prop house in Inglewood in Los Angeles decorating for the romantic, unique, and chic client whether the event is corporate, or personal, all over California and beyond.