You may have noticed that the old model of having your software on your actual machine is well on its way out. You either are downloading from a CD or having someone install it on a server. "Cloud-based" or "subscription" software is the wave of the future. But, like all change, some folks just aren't so sure about this new model. Why are companies changing to this model? Why are consumers preferring this model? What should event rental companies know about this change? In a nutshell, cloud-based event software offers the user a better experience with consistent feature updates, widespread accessibility, and a company that's incentivized to care for and support its clients.
Why Should I Trust a Cloud-Based Event Software Company More Than A One-Time Payment Software?
Pretend you are a salesperson. Would you rather sell someone a product for thousands of dollars one time or for a few bucks every single month?
Obviously it's a better deal for you as a salesperson to sell something only one time, make a fat commission, and then skip town before the person has a chance to complain if it breaks.
Subscription software keeps the company engaged in their product. If customers are paying monthly or yearly for software, the company must continue to win their business every month or year. That's a lot of pressure for a company! They naturally will be driven to support the software with updates, new features, customer support and more without needing to buy the next version or constantly be updating your computer.
The Flexibility & Accessibility of Cloud-Based Event Software
If the software is online-based, it means the user can access the data anywhere at anytime. No more worrying about backups or the computer crashing and not being able to get work done. No more leaving a calendar or a printed packlist in the office, and finding yourself on site with no clue what's expected of you.
In the events industry, professionals are rarely sitting in an office at a desk. Typically you have some folks at venues, meeting with clients, in the warehouse, etc. The ability to access your quotes, pullsheets, and client communications from any location is absolutely essential. Plus, this means you can build an order from your kid's soccer game or your family beach vacation!
Support and Growth with Cloud-Based Event Software
Cloud-based event software expands with the user because the company is constantly iterating and making the solution better. For example, QuickBooks Pro (desktop) has been transitioning it's focus to QuickBooks Online since 2015. With features like free 24/7 support and the automation of functions (customer billing, email reports and downloading bank transactions), it is clear where the company is focusing their time. Support is offered for the desktop version, but only for a monthly fee. There are very few softwares that integrate with Quickbooks Desktop with no more being added anytime soon. Whereas more and more companies are integrating with Quickbooks Online because of it's a cloud-based, growing solution.
In addition to a growing feature set, cloud-based companies offer significantly more support. Sometimes things happen to the data (like accidental deletion or trouble finding certain information). With cloud-based software, there is a team of professionals ready to help that can solve any problem. Unlike a program that's based on your computer which can be wiped if the computer crashes, a cloud-based program is run off professional servers with regular backups monitored by IT professionals.
Ready to regain control of your event business with all-in-one software?
​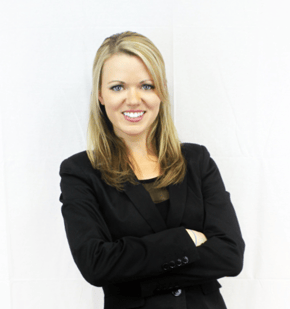 Karen Gordon
Karen Gordon has spent her career growing event and technology companies through consultative sales and strategic growth strategies. Now, as the Executive Vice President & Founding Team Member of Goodshuffle, she is revolutionizing the event rental, design, and production industries with modern technology.