Imagine having a salesperson on your team with a 70% close rate, that only costs $59 per month (billed annually). This seems too good to be true, but with Goodshuffle Pro's Website Integration, you get exactly that. Across our users, the Website Integration has an average close rate of 70%. So, what is the Website Integration and how will it empower your event company? Let's dive in.
What is the Website Integration?
Our Website Integration is an easy, customizable plugin for your website that allows clients to shop your inventory 24/7, while still giving you full control over final quotes and approvals. Our users have described our integration as a "work of art", "a game-changer", and "life-changing for our business". As an add-on to your Goodshuffle Pro account, you can integrate your inventory directly onto your existing website. Let's look at all the ways the Website Integration empowers your event company.
Manage inventory in one place
Gone are the days of toggling between tabs, trying to update your inventory count and pricing on your website. With the Website Integration, you can add, remove, and edit inventory items within Goodshuffle Pro's software, and see those changes immediately reflected on your website. Your clients will always see your most up to date inventory, and you'll only have to make changes in one place: Goodshuffle Pro. On top of this, you'll avoid double booking and human error— inventory management made easy!
Wow your clients
No matter how well-run your business is, if your website is poorly designed, you will lose customers. Thankfully, the Website Integration is customizable to your brand, making it fit seamlessly into your website. You can customize colors, icons, pages, categories, and more to make your inventory pleasing to the eye of potential clients. Visuals are everything when it comes to first impressions, so making a great one leads to more conversions.
Not only is the integration beautifully incorporated into your website, it is also convenient for clients to browse through on their own time. Potential clients can build their own wishlist, select the date of their event and include any additional info they feel is necessary before submitting their wishlist. Our user, Tommie Burch of Total Events, puts it perfectly. She says clients "like to plan events on their lunch break or in bed. They'll send emails or call outside of business hours and are stuck waiting to hear back. With the Wishlist, they are instead starting to build their wishlist and it makes them feel like they're being heard. This saves our event specialists time and can make the meetings much more personalized and efficient. It is SO helpful!" The Website Integration is convenient for current clients and provides an excellent user experience. This is key to attracting new clients too!
Save hours of time each week
The Website Integration saves you time through website upkeep and proposals. When you add or edit an inventory item to Goodshuffle Pro, your website will change accordingly, saving you time you would have spent updating your site. With this integration, you can respond to clients faster than ever before. Once a customer's wishlist is submitted, you'll be notified and their request will automatically become a project in your Goodshuffle Pro account. From there you can tweak, upsell, or send the proposal back to the client to sign, while maintaining full control over your quotes and contracts. So easy!
Our user, Cam Petty of Render Events, says the integration has " reduced the time we spend on website updates and maintenance by 95%. Previously, it would take 2-4 hours each week, and now it only takes 2 hours each month". Wow, that's a game-changer! Imagine what you could do with all these extra hours.
New technology like the Website Integration can streamline your processes so you can continue to better your event company. Don't get left behind by competitors who are integrating new technology into their business. During your busy season, the integration helps streamline your processes by cutting the time you spend on sales and quote-building. You'll reply to clients super fast, giving you an edge over the competition. You don't want a competitor getting back to a potential client first.
In the off-season, an outstanding user experience and beautifully designed website will help retain existing clients and recruit new ones. A perfect example of this is our user Cathy Rost, owner of I Do Decorating, who utilized the Website Integration during the pandemic. She said "The website integration saved us during the pandemic. We were forced to get our inventory out there on our website and Goodshuffle helped that process with a one time entry." The Website Integration can help your event company thrive at any time of the year. Our customer success team will work with you to integrate the wishlist seamlessly into your website.
Ready to regain control of your event business with all-in-one software?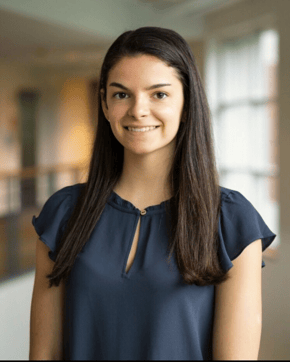 Emily Noel
Emily Noel is a Marketing Intern for Goodshuffle Pro, powerful event software for event companies.