Goodshuffle Pro is all-in-one software, which means you don't need to switch between multiple different programs to run your event business. However, Goodshuffle Pro also offers integrations to some amazing tools (including your own website!) to further empower a seamless, all-in-one control center. Let's learn more about how these integrations from Goodshuffle Pro save you time and grow your business.
Google Calendar – Free
This free integration automatically syncs the projects you create in Goodshuffle Pro to your Google Calendar. With all your events on the calendar, you always know when you need to drop off and pick up inventory items. All important information from the project is also synced. This includes links to the pull sheet, the schedule, and receipt of goods. This keeps your entire team on the same page and reduces the friction that comes with miscommunication. No more having to go back and forth about dates and times for an event; just check the Google Calendar and you're set!
Your project schedule can be pushed to Outlook or to other calendars from Google Calendar as well. In addition, you can compare the event calendar directly against employee calendars for scheduling purposes. You can also choose the permissions on these calendars just like any other Google Calendar.
QuickBooks Online – $39/mo*
"We now spend 50% less time on accounting, as I no longer have to put a separate invoice into QuickBooks, or have to physically add the payment in QuickBooks either," says Stefanny Gearhart, the Staffing and Marketing Manager at AE&ES in Las Vegas. She loves Goodshuflfe Pro's integration with QuickBooks Online because of all the time it saves her and her team. With the time spent on accounting cut in half, they can now focus on more value-adding activities for their business. Learn more about their success here.
Goodshuffle Pro's QuickBooks Online Integration is certified on the QuickBooks App Store. This makes it the most secure option for your business. Once you enter your QuickBooks login information into Goodshuffle Pro, your chart of accounts will automatically sync so the information transfer is seamless. This is a huge timesaver because there's no manual duplicating.
As we all know, time is money in the event industry. The Goodshuffle Pro team is here to help you make the most of it. Kemal Tolunay of Fun Planners explains, "This integration has saved us hours of bookkeeping daily! All my years of financials are still up to date and comparable in QuickBooks even when using new rental software. My customers love it, my sales team loves it, and I love having an extra 20 hours a week to focus on other things."
As you make changes to your events in Goodshuffle Pro, these will automatically update in QuickBooks Online. Every version of a change is automatically saved to the Files Tab in Goodshuffle Pro too. Keep in mind that these are auto-hidden from limited users. In addition, all online and offline transactions will be matched up with the appropriate invoice in Goodshuffle Pro, as will any related refunds or payouts.
Website Integration – $79/mo*
"We've had a 90% decrease in both the time spent on the sales process as well as on website maintenance because of the Website Integration. Creating a wishlist makes potential clients feel like they're being heard and gives them the ability to plan on their own time. It also saves our team of event specialists lots of time because we can make our meetings much more personalized and efficient," explains Tommie Burch, an Event Specialist at Total Events in New York. She loves the Website Integration because it frees up her time to spend on other important areas of the business. Read more about Total Events' journey with Goodshuffle Pro here.
What is the Website Integration?
This truly customizable integration syncs your inventory from Goodshuffle Pro directly to your website, while creating a seamless shopping experience for your clients. It significantly decreases the time you spend on website maintenance, and makes your website look amazing. Not only does the time you spend on updating your website decrease, but your sales process becomes much shorter. Because you already have the client's wishlist, you can go into the first consultation with a solid foundation that makes the transaction much more effective and efficient.
When we say truly customizable, we mean it! For instance, you can use Goodshuffle Pro's Tag feature to create custom collections that are specific to your inventory. In regards to the actual look and feel of the integration, you can use the out-of-the-box version like our users at Olympus Tents and Events. Or, you can make it truly your own like our users at Render Events. If you want to change the colors, fonts, and icons to match your brand, that is absolutely doable.
When a potential client submits a wishlist, a project is automatically created in Goodshuffle Pro. This means one less project you have to build yourself! Remember that you maintain full control over the pricing and contract. Just because a project is created does not mean that the client is guaranteed any specific item or price. The wishlist is exactly that— a wishlist, not a full quote or contract.
The Best Value-Add for Event Professionals
These powerful integrations from Goodshuffle Pro exist because we know the one thing every event professional needs is more time. On top of our flexible software solution, these customizable integrations are the perfect addition to your business's tool belt. Save time when it comes to communication with your team, bookkeeping, sales, and website maintenance with these features. With more time on your calendar, you can devote more hours each week to high-level strategy and other important business decisions.
Feature Image by Julia Wade Photography
Ready to regain control of your event business with all-in-one software?
*All subscriptions are billed annually.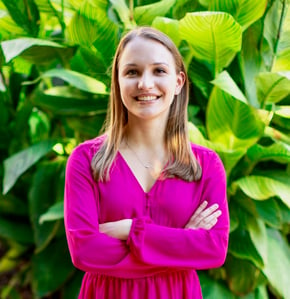 Carmen Bodziak
Carmen Bodziak is a Marketing Manager at Goodshuffle Pro, a party and event rental software company dedicated to empowering those in the events and decor industry. She also currently oversees the Goodshuffle Blog.