The most popular event rental items are chairs, tables, linens, and tableware such as plates and silverware. Naturally, these are the most essential components of any party, so they must be rented if you don't already own the right quantity, type, or color. However, these are far from the only things that people rent. There are tons of unique event rentals out there that your clients would love.
There's entertainment rentals, such as moon bounces and karaoke machines. There's decor, such as vintage typewriters and feather centerpieces. Sometimes, people rent stranger things such as pink flamingos (a great alternative to balloons to signify where the party is!) or fog machines to have a magical, cloud-like effect for their first dance as a married couple.
You may want unique event rentals for your special occasion, but might not even know what exists. Here is a list of 5 surprising things you can rent for your next big event: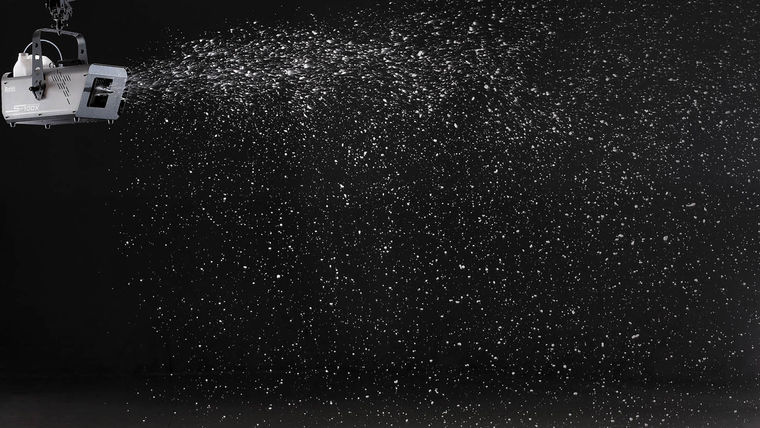 This snow machine is from one of our Washington, DC vendors located in Sterling, VA. Snow machines are a great rental for weddings with a winter theme. Having a wedding in winter, but not sure if there will be a fresh blanket of snow on the ground? By renting this snow machine you won't have to worry. Get those great snowy pictures without the worry of weather.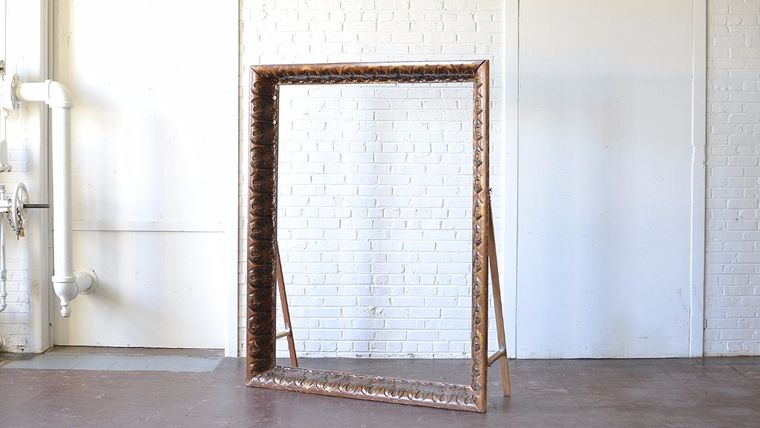 Want a photo booth at your wedding, but don't want to deal with the technology hassel? Renting an oversized frame is a great option for you then. It's a unique item that all your guests will love, plus it makes for a great photo-op area. As a bonus, have some fun props in a bucket that your guests can use to truly make the photo a memorable experience.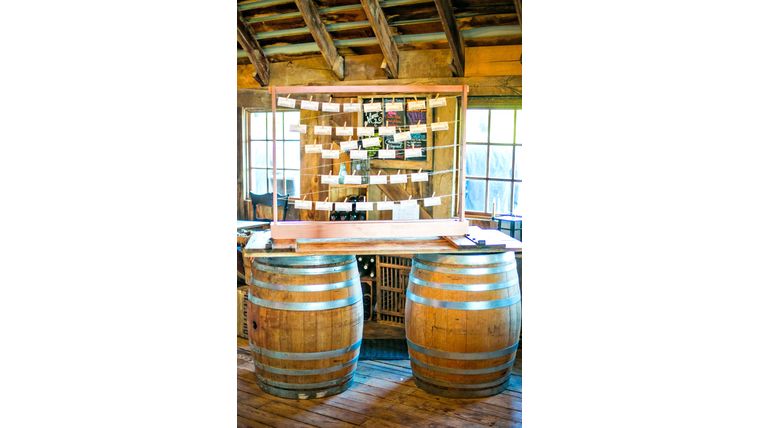 Instead of having the escort cards just laid on a table, why not have them displayed in an eye catching way! It's a simple addition to your wedding that is sure to have your guests talking. An added perk to this escort card display is that the escort cards can be hung in advance at your home. This means that's one less thing you have to spend time on during your wedding day. Trust us when we say you will need every minute you can get.
4) Indoor "Food Trucks"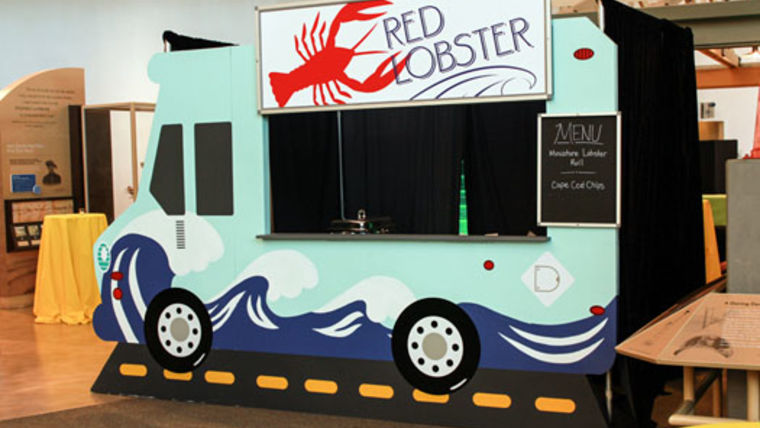 Everyone can agree that food trucks are hugely popular and a trend setting staple to any event. Since most wedding venues don't allow food trucks on their site (Something about not being able to fit through the front door…) this is a great alternative. These food truck cutouts give your guests the feeling of eating at a food truck while still being able to sit at a banquet table. These props would be great for a cocktail hour where guests can go from food truck to food truck and sample each of the different items on the various menus.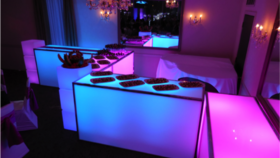 When guests first arrive at the reception area, their first stop is usually to the bar. By renting this glow bar, your guests will be raving about it all night. Not only does it make for a great wow factor, but it is also a bold decor piece for your wedding. Since you want the decor to be balanced, this glow bar does a lot of the decor work for you giving you one less thing to worry about.
Want more tips on strategy, trends, and best practices delivered straight to your inbox?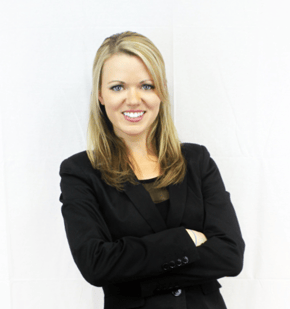 Karen Gordon
Karen Gordon has spent her career growing event and technology companies through consultative sales and strategic growth strategies. Now, as the Executive Vice President & Founding Team Member of Goodshuffle, she is revolutionizing the event rental, design, and production industries with modern technology.