Summers are filled with laughter, friends, and fun. Whether it's for a kid's birthday party or corporate event, moon bounces are always a great way to JUMP-start that merriment. Bounce houses keep kids entertained for hours, which means a guaranteed good night sleep for everybody. For corporate events, renting an inflatable brings the inner child out in everyone. Moon bounces these day are more than just that one bouncy castle you might remember from childhood. In fact, unique inflatable rentals now come in all shapes and sizes and even include various games and additional unique entertainment!

Here is a list of ten of the unique inflatable rentals that you can rent:
Renting a traditional bounce house is great because there are so many different designs. You can customize the moon bounce that you choose to the theme of the party and watch the kiddos geek out over their favorite movie or tv character. Plus, adults and kids alike will find that bouncing in and of itself is often all you need for that wild head rush.
Not everyone loves basketball, but by putting this inflatable twist on the game, you're evening the playing field. It's a nod to a sports favorite, but feels more like a carnival game. Who doesn't love those?
Giant Inflatable Twist Game Rental
Remember Twister? Pretty much everyone has a memory of a birthday party where everyone was in their socks giggling endlessly as they all topple over one another. Adding an inflatable element makes the game more challenging, which means you're more likely to entice the older tweens and teens, making this inflatable perfect for a Bar or Bat Mitzvah or quinceañera!
Tropical Water Slip and Slide Rental
Slip and slide your way to fun this summer. Rent an inflatable water slide to keep cool in the sweltering heat. Slip n Slide is perfect for friendly fun as well as fierce competition.
Inflatable Joust Rental
"Fighters ready? Begin." Throwing a teen's birthday or graduation party? This competition is ideal for teenagers…which also just might make it the perfect idea for a bachelor party.
Are you in charge of the big company party? The school's field day? Your non-profit fundraiser? This obstacle course is the best way to bring large groups of folks together to throw down for friendly competition.
Get air with this inflatable velcro wall rental! Almost as fun to watch as it is to play, this will surely be the centerpiece of your event. For some fun competition, rent black strips of velcro and mark who can land the highest.
Big Baller Inflatable Rental
Ever watch the TV show "Wipeout" and wonder if you could make it across the Big Red Balls? Well now's your chance. Rent this inflatable for your next event and challenge all your friends. Just make sure you have one holding the video camera!
Inflatable Water Slide Rental
Surfs up! Who would've thought you could have an amusement park ride in your own backyard? Just as fun as the log flume, this enormous water slide's sure to make a splash.
Hippo Chow Down Inflatable Game Rental
Remember the Hungry Hungry Hippo game as a kid? Well it's back and life-sized. Rent this inflatable for your next block party and watch all the adults line up before the kids.
Want more tips on strategy, trends, and best practices delivered straight to your inbox?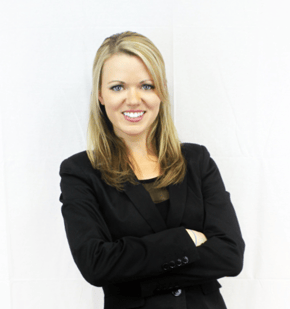 Karen Gordon
Karen Gordon has spent her career growing event and technology companies through consultative sales and strategic growth strategies. Now, as the Executive Vice President & Founding Team Member of Goodshuffle, she is revolutionizing the event rental, design, and production industries with modern technology.