So, you're looking to get into the tent rental industry? That's great! Tents can have a huge impact on the vibe and success of an outdoor event, and renting them out on a large scale can become quite lucrative. However, it can also be intimidating to get started, as the tent game seems to be full of people who have been renting out tents for as long as they could crawl, and who seemingly know everything there is to know about the industry. Don't worry. In time, you'll get there too. We sat down with tent industry expert, Joe Sandone of Sandone Productions, to outline some basic information on different types of tents, and examine which ones you should and should not consider starting out with.
Types of Tents
There are three main styles of tents. Those styles are:
Pole Tents
Frame Tents
Structure Tents
To keep things simple, let's disregard structure tents as an option when first starting out in the tent rental industry. Starting with structure tents in the tent rental industry would be like trying to do a full sleeve on your first day as a tattoo artist. They require a lot of skill and experience to properly set up, and should not typically be considered as an option for beginners. So, let's talk about pole and frame tents.
Pole Tents
Pole tents are generally the least expensive tents per square foot, but are also known to be the flimsiest option available. That being said, if staked and installed properly, pole tents should still be able to withstand very heavy winds if they have to. They do require some practice to set up properly, but are overall the fastest and easiest setup option. Pole tents require center poles on the interior section of the tent to provide structure, which can take up a small amount of the space inside the tent. They also require external poles and straps to provide tension around the perimeter to hold them up. These exterior poles and straps also take up extra space on the exterior, beyond what the official measurements of the tent may be.
Overall, pole tents do not maximize space very well and can be problematic for backyard events or events in other areas with a restricted amount of space. For instance, a backyard might have enough room for a 30x30 tent, but not enough room for the extra 8 feet around the tent for the straps that allows for proper tensioning. This kind of miscommunication could really disappoint an excited client, so make sure to have the proper measurements if you go with pole tents. The economical and ease of setup aspects of pole tents make them a solid option for newbies in the tent rental industry, but it is important to be mindful of their weaknesses.
Frame Tent
Frame tents are set up by putting together a frame made out of aluminum pipes, and securing a vinyl tent to the top with built-in straps. Several manufacturers also offer frame tents that accept slide-in tops with keder tracks similar to structure tents. Generally frame tents are anchored to the ground with stakes or cement blocks, so they don't take up much more space than their official measurements. They also don't require interior poles to support their structure, so they do an excellent job of maximizing space compared to pole tents. Frame tents are better for parties hosted in backyards or other tight spaces and events where an interior pole would be inconvenient (think any event with a dance floor, for example). Frame tent quality is also less dependent on their manufacturer compared to pole tents, as the aluminum will all be made practically the same way, and just about any 15+ oz blockout vinyl should serve you well.
Frame tents are slightly more expensive than pole tents, and account for that by being more sturdy and doing a better job of maximizing space. Frame tents are likely the kind of tents that you picture when you think of tents for events. They are a great option for beginners and a staple for veterans in the tent rental industry.
Verdict
Pole and frame tents are both fine options to start off with for new entrant tent rental companies. Depending on your requirements, either one could be a more preferable option for you. If you have a tight budget and want something fast and easy to set up so you can start getting experience immediately, pole tents would be the best bet for you. If you know that you will be hosting events in people's backyards or that you will want to beable to set up a dance floor, frame tents will be perfect for you. Regardless of which direction you go, be patient with yourself as you learn the many ins and outs of this industry. Good luck!
Want more tips on strategy, trends, and best practices delivered straight to your inbox?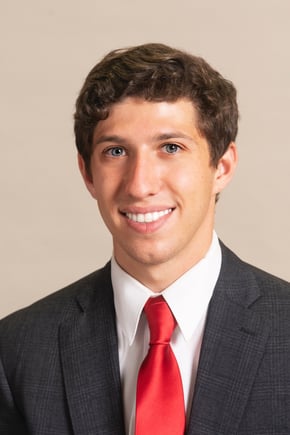 Perry Simon
Perry Simon is a graduate of the University of Maryland, College Park and is a marketing intern at Goodshuffle Pro, a software company dedicated to empowering events industry professionals.