Running a small business is tough! There are so many hats to wear that it can be overwhelming! That's why it's great to have easy-to-use, automative software event rental businesses love. In talking about software for today's businesses, there are two major assumptions: you have a business website and a smartphone or tablet. These are essential pieces for your company to have. If you don't, it's time to modernize. I can assure you running software for your business will simplify your life and free up a lot of time. Here are a few types of software your event rental company needs.
1) Inventory Tracking Software
As a party rental business you have a lot of inventory to track. You need to know where it all is, who rented what item and when it's coming back to the warehouse. I used to work for a company with a lot of household goods that went in and out on a daily basis and keeping track of it all was not a quick job.
Without inventory control software, you have to manually count up every piece, note its condition, and track its movements every time an item arrives or leaves. Inventory control software handles all of it like a pro. In addition to tracking the arrivals and departures of inventory, it cuts down the amount of unnecessary reorders you make, can send quotes, and keeps the amount of thefts low. All of which saves you money!
2) Customer Relationship Management (CRM) Software
Businesses with a lot of clients eventually need a Customer Relationship Management software or CRM. If you're not sure what they are, read this definition of them from Wikipedia. A CRM can do a lot of different things depending on what you need.
On the basic level, CRMs track your customer data, customer interactions, and customer booking history. However, as you grow, you may need to invest in a larger set of features that allow you to reward and reconnect with your customers through specialized emails, coupons and more. Some of the most popular large CRMs are Salesforce and HubSpot. Ultimately, CRMs help you stay on top of who your customers are. Keeping the conversation going with them fosters trust, which leads to repeat customers, referrals and more closed sales.
3) Financial Software
Pretty self-explanatory, but keeping track of your expenses and your income is important. Financial software tracks everything and can easily prepare reports for your bookkeeper or CPA. Depending on which piece of software you choose you can even process online-invoices and accept online-payments with them! It makes things so much easier! This is a piece of software you won't regret getting!
While Goodshuffle Pro handles all your accounts receivable, it'd be wise to invest in something like Quickbooks Online to manage all your business expenses, tax reporting, etc. What's great about this particular program is that Goodshuffle Pro offers an integration which will push all payments over so you don't have to worry about paying a CPA to do manual re-entry.
4) Productivity Software
Running a business is hectic. Anything that can keep you and your team organized and running smoothly is worth it! They make software for everything now. Some people need task lists to keep them motivated, whereas other people like color-coded reminders. Some folks need to see things in calendar views, and others need to physically drag and drop a task in something like Trello. Whatever your work style is, you can find the software to match your flow.
5) Collaboration Software
If you're a one-person rental shop, you may not have the need for collaboration quite yet. However, eventually you'll need to tools that help with communication and collaboration. This means a way for your sales team to tell your warehouse team about the client needs. This could also mean a place for photos to get dumped and tagged to a particular event for everyone to see the intended setup. Some people turn to tools like basecamp, slack, and dropbox to share among teammates.
Some business owners seem to think these types of tools are only needed for LARGE organizations. However, even if you're a two-person event rental company, you've likely already experienced the pain of miscommunication or misunderstanding. It's always better safe than sorry when it comes to over-sharing data about upcoming events. With Goodshuffle Pro, you can manage your team and seamlessly collaborate with both clients and staff. No need for another system!
No matter where you are in your journey from small shop to multi-million dollar business, you're never going to achieve the next level of growth without the help of software tools to keep you organized and on track. The five types of software event rental businesses need may sound like a lot, but most can be condensed into one platform to make your business grow!
Want more tips on strategy, trends, and best practices delivered straight to your inbox?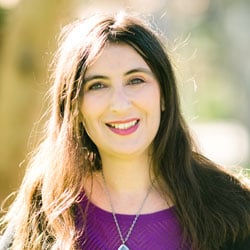 Patrice
Patrice is a freelance/independent graphic designer who has been designing since the early '00s. She currently is the creative force behind Purple Rose Graphics.