Goodshuffle Pro has tons of safety features that make this event rental software the safest way to pay for event rentals. Learn why event pros across North America are making the switch today!
1) Our payment service has a Jason Bourne-level clearance
Stripe (Goodshuffle's payment service) is PCI Compliant Level One. You can learn more about that here, but basically it's the most insanely stringent, serious honor an online payment system can receive. We're pretty sure they had to hold their breathe under water for 12 hours and parkour over buildings in Manhattan to receive this title.
2) Our servers are clueless
The information between our users' browsers and our servers is encrypted. Communication between Stripe and our servers is also encrypted. Financial information is never stored and never even touches our servers. Think of our servers as your dog when you're making fun of it in a high-pitched, sweet voice. He doesn't have a clue what's going on.
3) We double check like heck
The request is sent to the vendor after the order is placed. If they need to change an item due to inventory, or you've requested a custom delivery quote, then another e-mail is sent back for your approval. Any changes at all from your original request require your approval before your card is charged:


At Goodshuffle, we care deeply about your security. We can assure you that our system is far more secure than filling out credit card information on paper. We welcome any questions you have regarding your financial security with our site! Try out the safest way to pay for event rentals today!
Ready to regain control of your event business with all-in-one software?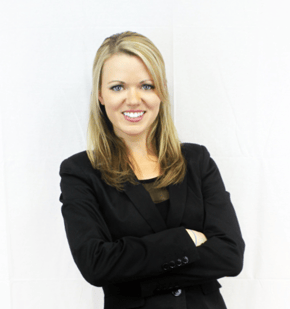 Karen Gordon
Karen Gordon has spent her career growing event and technology companies through consultative sales and strategic growth strategies. Now, as the Executive Vice President & Founding Team Member of Goodshuffle, she is revolutionizing the event rental, design, and production industries with modern technology.