Renting chairs can be one of the most overlooked details of the event planning process. While it may not seem like a big deal right now, your guests need a place to sit and you should not only be considering their comfort, but the amount of chairs that are bound to creep into event photos. Let's dive into basics of renting a chair from picking the right type, rental timeline, and cost analysis of various chair options.
Choosing the Right Chair
The two most popular event chairs are chiavari and resin. While chiavari chairs typically rent for around $7 a piece, they are the #1 wedding chair chosen by brides and grooms. Not only are they more comfortable to sit in for the long wedding reception, but they also look chic and make all your wedding photos look more elegant. If you're having an outdoor affair, then resin folding chairs might be the way to go. Their seats are padded which gives them a more polished look than regular folding chairs. Plus at around $3.50 they are great affordable chairs for an event of any caliber.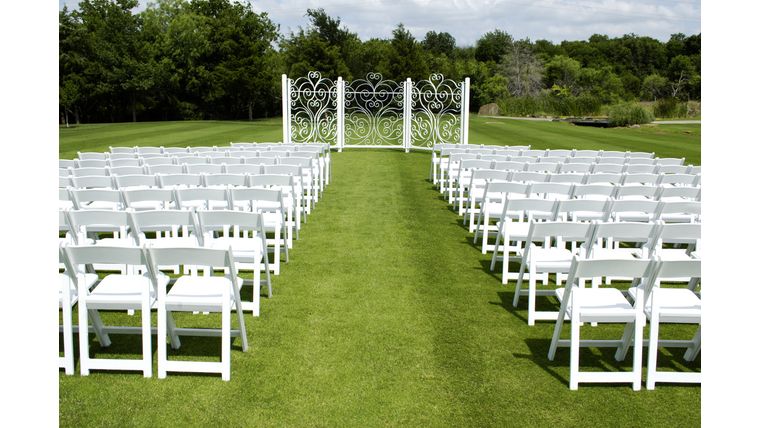 Plastic is Not So Basic
Looking for a basic plastic chair? Believe it or not there are many variations on the "basic" plastic chair that you should be aware of before renting. The first is that folding chairs can be a metal folding chair. These tend to be less comfortable, especially if you are sitting for long periods of time. The second type of folding chair is one with a metal frame and plastic seat. Be aware that some of these chairs have a grey metal frame and others have a white metal frame as seen below. These are a very subtle difference, but if you're working with a picky client or you yourself have a set idea on chair colors, it's important to note these details.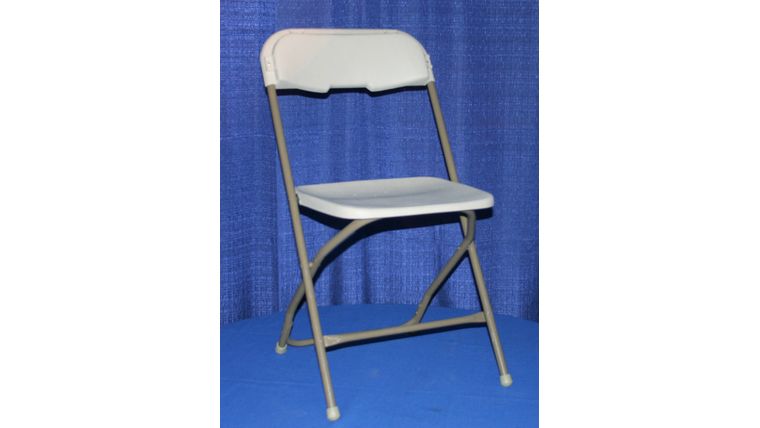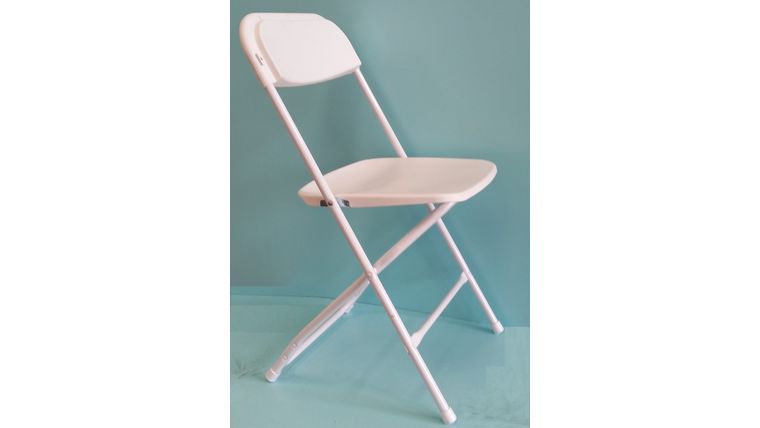 Chairs with Personality
Sometimes a regular folding chair or even chiavari chair just aren't what you are looking for. There are hundreds of options out there including wicker chairs, vintage chairs, bar stools, benches, and more. This Wicker Back Chair from one of our Maryland vendors is a great option for baby showers for the expecting mom. Having a rustic themed event? Try renting these mixed vintage chairs for a potluck feel. Wooden benches are a great seating option for outdoor wedding ceremonies. For cocktail tables, bar stools are an ideal rental chair because it allows guests the option to sit down without taking up a lot of space. Bar stools come in two different types, one with a back and one without a back.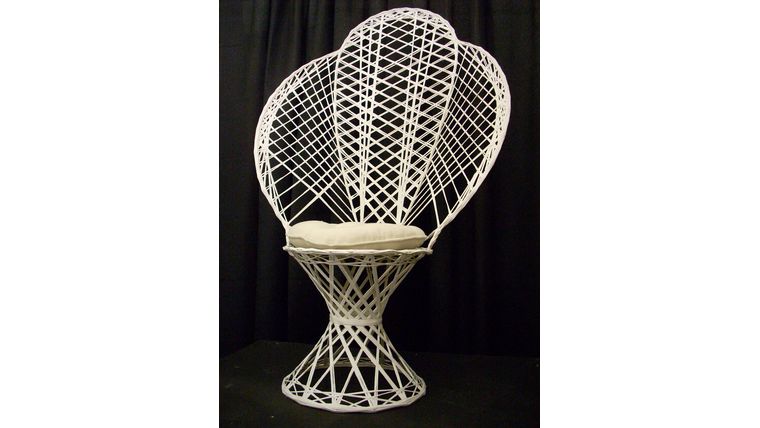 Another alternative to renting folding chairs and chiavari chairs is a sofa or couch. These are great for events where you want guests to sit and socialize. One set of chairs that you might not have thought of, but are becoming popular again, are King and Queen or Throne chairs. These are a fun way to emphasize the guests of honor, be they a bride and groom, two people celebrating an anniversary, or a young lady celebrating her quinceañera who simply deserves a throne.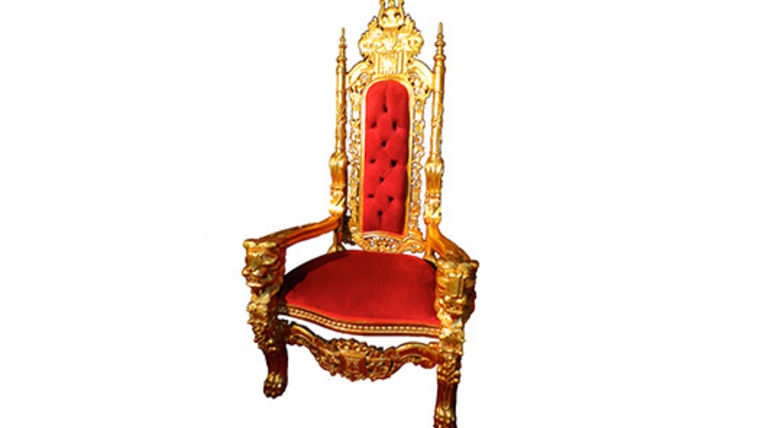 How Many Chairs Should I Rent?
Now that you've selected the right chair, you're probably wondering how many chairs you need to rent. For the any sit-down events such as a ceremony, an awards reception, or a theatrical performance, you should rent one chair per attending guest, plus an additional 5 – 10 percent more to allow guests the flexibility of being able to sit with their own party. Figuring out the number of chairs to rent for an assigned seating reception is a little easier, but you may still consider renting a few extras as backup just in case anyone spills wine on their lap.
When Should I Book My Rentals?
Our motto is always the sooner the better, especially if your event is taking place during the events/wedding season (mid-April through mid-October). The typical time frame is 4 to 6 months before your big day. This is to ensure that you have a good idea of who will be attending and at least the first draft of the seating chart done. Keep in mind that most rental companies allow you to make adjustments closer to the date! On Goodshuffle, we list every vendor's cancellation policy so you know when you have to make any adjustments by without incurring any penalties or deposits.
Should I Go with Delivery or In-Store Pickup?
Delivery is sometimes an oversight when it comes to event budgets. Most vendors have a minimum order amount that you must reach before they will deliver to your venue. One way to ensure that the minimum is reached is to rent all of your items from one vendor. If you're renting other items, be sure to check out the other posts in our 101 series to make sure you are armed with all the proper information! If you're just in need of a few chairs, you can always request in-store pickup. Just keep in mind you may want some blankets or other cushion to protect the chairs so you don't accidentally bang up the chairs en route from the rental company to the event venue.
Want more tips on strategy, trends, and best practices delivered straight to your inbox?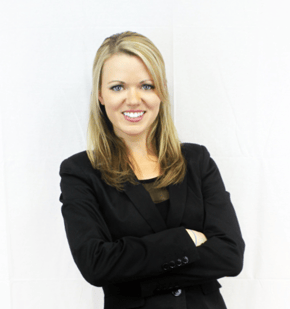 Karen Gordon
Karen Gordon has spent her career growing event and technology companies through consultative sales and strategic growth strategies. Now, as the Executive Vice President & Founding Team Member of Goodshuffle, she is revolutionizing the event rental, design, and production industries with modern technology.