Anybody in the events industry, or really anyone who has ever thrown a party…ever…can confirm that parties (particularly weddings!) are extraordinarily expensive. One of the most popular concerns event planners hear is how to stay within budget. So, should you rent or buy items for an event?
Renting was once considered a no brainer for saving on cost. This is because popular items like furniture and décor typically have high retail value. However, in a time where websites boast free shipping and the Internet allows you to sell your old stuff, that notion is being questioned.
Not long ago, I witnessed this exchange between a bride and a venue:
Venue: Here are the rental companies we work with on linens and here are their prices. Or, if you want to save money, you can buy these cheaper on eBay or Amazon.
Bride: Great, I'll do that!
Venue: But you'll need to source the same colors, have them delivered on time, have someone launder and steam them, set them up, and clear and clean them at the end of the night. Then you must figure out what to do with 30 linens.
Bride: Can I see that rental list again?
This venue had no monetary ties to the rentals company, so they weren't trying to "trick" the bride into swinging one way or the other. They quickly volunteered the fact that buying, in this instance, was cheaper. Yet, they'd seen the surprise of past brides and grooms at how much time and energy came with the lower price tag. Having already worked for years in the event space myself, I confirmed to the bride that renting was her better option. Not long after, I joined the Goodshuffle team.
Cost can go either way in the renting v. buying debate, depending on the item, so I'll focus on six other factors to consider before you select vendors for your event.
1) Setup
Picture this: It's the day of your big event. You just got out of the shower and are already mentally playing through the hours-worth of self-prep, meal prep, venue (house?) prep, people (kids?) prep, and every other thing you have on your miles-long to-do list. How do you feel about unfolding 150 chairs? Staking a tent? Now, of course, there are people you can hire (or friends you can beg) to help, but will they know exactly how to plug in the tent lighting? How to jimmy a wobbly antique end table?
Rental companies include setup with the price of many items (i.e. tents) and offer it for a fee for most others. They'll be the difference between walking into an event-ready reception and walking into what looks like a yard sale.
2) Clean Up
To be clear, event rental companies aren't going to take out your recycling or mop your floor at the end of the night. However, whether it's same day or the one following, they will turn hundreds of chairs plus tables, a dance floor, and a tent into a backyard without you ever lifting a finger. Is there anything you want to do less after a successful bash than move heavy furniture and décor?
3) Storage
If you buy items, you not only own them during the event, but also both before and after.
Before the event you'll need to store items someplace where they won't get trampled by pets or kids, they won't melt due to heat, and somewhere secure enough that they won't get lost or stolen. This eliminates many basements, garages, and community spaces, which begs the question: where else can you stash these (often large) items?
After the event, some folks assume they won't need storage because they plan to re-sell items. Even if you're one of the lucky few who manage to do so, it's unlikely that'll occur directly after your event.
4) Quality: Cost
The thought process behind buying instead of renting isn't that buying a unique, vintage item will be cheaper than renting. Rather, that you can purchase a similarly functioning item and then own it after your event. The problem here is that you'll always have to sacrifice quality if you want to stay in the same ballpark as the rental cost.
If you don't mind plastic cutlery, cheap tablecloths, or simple seating, then purchasing might be the sensible option. If you're aiming for a high-end experience and an exquisite aesthetic, you won't find a vintage sofa or gold-rimmed glassware for purchase anywhere near the cost of their rental price.
5) Built-In Planner
Party rental companies may not help you choose your invitations or prompt the DJ to play better music, but they do come with a wealth of event knowledge that doesn't cost an extra dime. Rental vendors have been a part of thousands of special events. They can tell you exactly which items you need, where you should put them, and how you can further embellish your event. Their expertise ranges from creative design to practical execution, which is tough to find just about anywhere else.
6) Headache
Deciding to rent or buy can be tough, but renting can save you lots of stress. Between the setup, clean up, storage, quality comparing, planning, potential re-selling, color matching, and more, shopping for items to buy for your party or wedding can be summed up with one word: headache. Renting items not only opens you up to a world of possibilities that would otherwise not fit your budget, it also saves you from the intense stress of ownership.
Want more tips on strategy, trends, and best practices delivered straight to your inbox?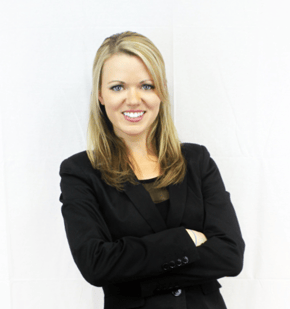 Karen Gordon
Karen Gordon has spent her career growing event and technology companies through consultative sales and strategic growth strategies. Now, as the Executive Vice President & Founding Team Member of Goodshuffle, she is revolutionizing the event rental, design, and production industries with modern technology.