If you're a conference-hopper like me, you know that it's one of the best times to network with other events industry professionals, old and new. It's a great opportunity, especially if you're seeking new connections or looking to expand your horizons. Events conference networking is a great way to diversify your business and gain expertise. But we know better than anyone that networking can feel scary and intimidating. So, how do you prepare to attend a conference?
Research, Research, Research
No matter what your intentions are for attending a conference, your first step will likely always be the same. This is true whether it's for speaking purposes, education, or networking. Do your research! Since the wedding/event industry is so broad and full of niche conferences, you may be better suited to narrow down which ones align with your business goals, both present and future.
Jennifer Taylor of Taylor'd Events says, "Review the conference website to see who will be speaking and what industry leaders will be there to get an idea of how you can make the most of your attendance. This makes for a great opportunity to map out who you'll want to network with while you're there, and you can align yourself with topic areas that you might be struggling with."
Update Your Marketing Materials
Almost everyone has business cards on hand, but not everyone knows how to properly distribute them. Be generous, yet conservative. Handing out business cards to everyone you meet won't be as meaningful as saving them for a select few connections, and that goes both ways.
Kevin Dennis of WeddingIQ notes that you should still check your supply in advance, and make sure to update your marketing materials with recent accomplishments. "Make sure your highest accolades are visible and have your social media and other contact information at the ready."
Be Mindful of Networking Etiquette
When it comes to conferences and networking events in general, there are some unspoken boundaries when it comes to socializing. Continuing education and gaining exposure for yourself and your business are important, but keep in mind that not every attendee has the same itinerary.
Kylie Carlson of International Academy of Wedding & Event Planning says, "While you're there, remember that people have paid to attend the conference and want to learn. Take note of their investment, and respect their schedule – especially that of a speaker!"
Dennis agrees, advising that conversation should also come about organically. "Make introductions or greetings brief, and follow up after the conference to continue nurturing the connection. They will appreciate this approach over monopolizing their time at the conference far more than you can possibly imagine."
Attending conferences and participating in events conference networking is a fantastic way to stay ahead of industry news and trends, and coming prepared is always a plus. You may even find yourself with a new business contact or a new client!
Want more tips on strategy, trends, and best practices delivered straight to your inbox?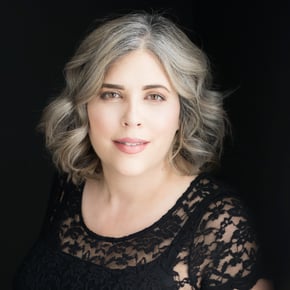 Meghan Ely
Meghan Ely is the owner of wedding PR and wedding marketing firm OFD Consulting. Ely is a sought-after speaker, adjunct professor in the field of public relations, and a self-professed royal wedding enthusiast.