Juggling postponed weddings and canceled events has been no walk in the park for event industry pros in 2020. We'll only see more highly-nuanced planning as we enter into the new year. In the wake of moving forward with rescheduled gatherings, planners and vendors alike have experienced a whirlwind of extenuating circumstances like never before. Still, we all want to plan the perfect party for our clients.
Thankfully, there are plenty of things within your control to ensure that your next event goes off without a hitch and achieves your client's dream-day vision.
Why thinking ahead is crucial
The fact of the matter is that event pros can't look into the future and see an injured guest, damaged rentals, food poisoning, or even a sudden downpour. We can certainly try our best to safeguard against these things, but at the end of the day, all we can do is to craft contingency plans and prepare for the worst–all while hoping for the best.
As Jamie Chang of Mango Muse Events puts it, "Part of planning a party is thinking about what will happen and what you need to make it happen. Sometimes it's a physical item you need like chairs or napkins or ice, but it can also be figuring out the flow, opening the windows or removing anything fragile. Because part of thinking about what will happen is also thinking about what could happen. And if you don't plan for what could happen, the party can end up becoming a disaster. Disasters can take many forms, but when you plan for what could happen, you're not just preventing disasters with your plans, but ensuring you have what you need."
Part of this foresight can include spreading the responsibility to avoid missing any important details. Joan Wyndrum of Blooms by the Box advises, "When it comes to planning a party, it is important to delegate tasks-don't be afraid to ask a friend or family member for some help. And also, be realistic about how many DIY projects can be handled."
Common worst-case scenarios to avoid
It's relatively easy to picture disastrous situations, but it's a common misconception that they can be 100% avoided. That said, even the smallest of details can send your wedding or event into a downward spiral, so it's incredibly important that you stay organized and ready with a plan B or a plan C.
For Dixie Bagley of The Farm, Rome GA, establishing expectations early on with your clients can be the solution to preventing many hiccups. "Outline exactly what is expected of you and, similarly, what you expect of your client before beginning the planning process. This will not only help you to avoid miscommunication later, but everyone will have a clear idea of what will be provided and when it will be provided. Make sure everything is in writing, that way there will be no question of which products or services you'll be offering."
Juls Sharpley of Bubbles & Bowties notes: "The first thing that should ALWAYS be considered is to have food and water readily available if you are serving alcohol at all. If you know there is a guest who behaves badly, look deeper into why their behavior goes that way. Is it alcohol? Is it a trigger person? Or a trigger type of person? Unless they are absolutely necessary to the party, consider not including them on the guest list. If it's a close friend, perhaps your client can have an open and honest conversation with them before the party."
Let's talk about inclement weather
Perhaps one of the biggest threats to an outdoor wedding reception or event is the weather forecast for the day in question. Oftentimes, this is something that can be planned for well in advance. Even if there isn't a storm cloud in sight for the week of the event, it's definitely wise to cover your bases.
Amber Anderson of Refine for Wedding Planners says that this can be a make-or-break variable for your client's dream day. "There are a lot of nuances to when we call 'the rain plan' and this varies from market to market and even company to company. Some companies need a longer lead time due to staff counts. Others are able to call it the morning of the wedding."
She continues, "In my city, local tent companies need to know a few days in advance based on their quality control measures. A client can still wake up on the event day and opt not to use the tent, but the rental company will still have spent a few days searching for any holes or tears in a tent prior to each wedding. This is often why clients have to pay for rain plans even if ultimately not used. They require a lot more work, preparation, and staff to handle!"
What you can do to prep for a seamless event
The most well-seasoned event veterans often have checklists in place long before a party that keep them (and their clients) on track. Spotting holes in the plan before they even happen is a quality that every professional should have.
Kevin Dennis of Fantasy Sound Event Services attributes his events' success to strong client communication, for example. "One of the best things you can do for your event is setting the precedent for open, collaborative communication with your client right from the start. Learn what their preferences are for keeping in touch– maybe they're more of a visual planner, so utilizing an app where you can draw some sketches or insert photos may be your best bet. They might not be an email person, so opting for more of a hands-on, immediate texting-style app could be more their speed."
Anderson adds: "The biggest risk mitigation for any host is to hire licensed, insured and professional vendors. From there, a professional event planner can ensure all the boxes are checked for a smooth event. A smooth event entails pages and pages of checklist items, but a few points to highlight include having an emergency kit, having a back-up plan and strong communication among all involved."
How to plan the perfect party
Regardless of your niche in the industry, every well-rounded event professional has a few things in common with their peers— a capable, disciplined team; systems and processes that make collaboration with clients as seamless as possible; and the notion that not every event will be perfect, but it can come pretty close with the right mindset and tools to prepare for every obstacle.
Want more tips on strategy, trends, and best practices delivered straight to your inbox?
Feature Image by Stephanie Yonce Photography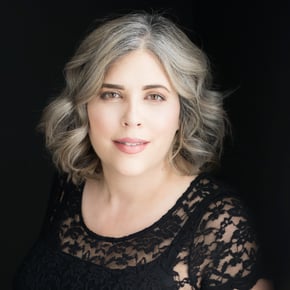 Meghan Ely
Meghan Ely is the owner of wedding PR and wedding marketing firm OFD Consulting. Ely is a sought-after speaker, adjunct professor in the field of public relations, and a self-professed royal wedding enthusiast.