A well-designed event has the power to drive behavior and shape experiences. However, planning business events can be tough, and mistakes are inevitable in any corporate event. Avoid the common pitfalls so you can leave a lasting, positive impression on guests. Set the bar high and keep them talking for years to come.
1. Lack of clear objective
A well-planned business event has a clear objective. Before offering up any mood boards, decks, or suggestions, figure out what the objective is. Find out if event organizers have a clear objective. Ask questions like:
What is the goal of the event?
What is the focus?
Are choices aligned with the objective?
Consider if the event is designed for brand awareness, sales, guest experience, networking and partnerships, or a combination of these and more. Answering these questions guides your decisions and suggestions for the right products and services.
Pro Tip: Rentals set the tone, and guests will walk away with a great experience when done properly. Make sure rentals and decor match the objective.
2. Event inventory isn't in good rentable condition
An easy way to disappoint a client is to turn over lackluster inventory items. It is imperative items are cleaned and in good rentable condition. Don't send out unclean, or damaged rentals (beyond cosmetic), and expect great photos, or happy, repeat customers.
Pro tip: Stay on top of rentals that need cleaning and repair. Make sure things are presentable.
3. Ill-prepared with technology
If the event and presentations rely on technology to run successfully perform tech-checks in advance and not just day of. Covene recommends checking the following:
Guest list software
TV screens
Projectors
Microphones
Adapters
Any other technology you plan to use
Keep inventory well organized under the Inventory tab in Goodshuffle Pro. Additionally, link any relations under Accessories, such as cables, adaptors, and more so that they're automatically included on your Pull Sheets.
Pro tip: Further, Convene suggests, "PC and Mac compatibility issues are often overlooked…Pick one operating system and stick with it."
4. Little understanding of logistics & impact on budget
Many event planners, organizers, and clients don't understand logistics and their impact on costs. Business events are often bigger in scale with more players and tighter timelines. Event companies must anticipate difficulties in this area. Below are some logistical services that affect the bottom line, such as:
Load-in and load-out
Difficult access— long-distances from parking, elevators, stairs, uphill, essentially anything other than ground level
Time constraints— how much time and how many hands will you need to complete the task seamlessly?
Space constraints— is it properly measured and will everything fit in the space and getting into the space?
Set-up and tear-down
Striking other vendors work, like floral installations
Cleaning
After-hours and late-night/early morning pick up times
Furthermore, educate your client that these extra services demand more staff, transportation, space, fuel, and time to be performed successfully. This also affects other events on the books. You may end up running late, or slow. Therefore, avoid angering existing clients at the expense of one of your client's business event.
Pro tip: Goodshuffle Pro allows party rental companies to present these services in a clearly, delineated presentation. Show how many hours a task takes, extra costs for logistical difficulties, and how much labor costs will be so they understand.
5. Lack of flexibility or willingness to adapt
Finally, when unforeseen problems arise, mitigate them with how you react. Debra Meadows, a seasoned corporate event planner of Meadows Events, has executed large-scale events for impressive clients like AstraZeneca and planned high-end events abroad in Cannes and Costa Rica. She advises, "It's important to be flexible and the ability to troubleshoot on-site as events don't always go perfectly, even when perfectly planned. Remain calm, and show your willingness to adapt when situations occur beyond our control."
Pro tip: Create back-up plans in the form of standard operating procedures, or SOPs. Anticipate last-minute issues for clients like changes in the weather, technology snafus, other vendors not showing up, not enough or too many guests showing up, and how you are going to deal with these conflicts.
In sum, there are many things that can and will go wrong with business events, but planning ahead gives you ample opportunity to succeed. Think about these common problems so you can side-step them and pull off the event properly and professionally.
Want more tips on strategy, trends, and best practices delivered straight to your inbox?
Feature Image by by Jessi Casprowitz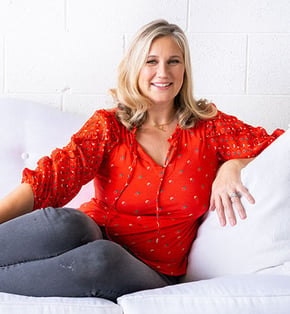 Anna Braff
Anna Braff is a wife, mother of two sweet and precocious boys, and the lead designer and creator of Provenance Rentals, a boutique specialty & vintage rentals & prop house in Inglewood in Los Angeles decorating for the romantic, unique, and chic client whether the event is corporate, or personal, all over California and beyond.