Everyone has some constraint, whether big or small, for their event, and event pros must work within their clients' budgets. You will want to show your client the best experience their money can buy. Your job is to plan parties as best as you can within a set of given resources and it might require some creativity to still 'wow' them.
Here are some key steps for staying within your event client's budget while maximizing experience:
Help your client set a realistic event budget.
Bundle popular items in package deals.
Source quality event goods for the best price.
Let's get started:
Educate Your Clients on Setting Realistic Budgets
One thing you should not do is cut corners at the expense of quality, or sacrificing your professionalism, to stay within your clients' budgets. From the outset, be straightforward on the costs considering what they are hoping to achieve. Some clients may not be as sophisticated as others and may require a little extra education on the matter. Your quotes from Goodshuffle Pro will come in handy as they clearly spell out exactly what costs what whether it is a good, service, fee, or tax. Clients will quickly learn where the money goes and what is priority. Things like difficult set-ups will cost more; therefore, they will need to carefully evaluate if it is worth it, or dig deeper to have that show-stopping experience.
Create Package Deals on Popular Items
Are you noticing certain pairings of your items? Do you find it's easier to upsell when you bundle certain items? It might be time to create packages. Clients may be able to save more when they actually bundle certain popular and complimentary items when they know they want a complete set-up. By creating packages that seem to rent often, you are:
Renting out more inventory more often
Creating a cost savings for the client rather than renting items a la carte
Creating more predictable revenue
Think of it as buying in bulk at Costco only you are renting out fun things for a party! Streamline your process by creating a package in your Goodshuffle event rental management software. You can create pre-defined packages under the Inventory tab, or you can create a custom package for any event on the fly. Either way, you'll want to consider hiding the ancillary items. from the contract, but they'll of course still be visible to your warehouse team on things like pull sheets.
Sourcing from the Right Places
Part of your costs will depend on where you are sourcing your goods whether finished products, or raw materials. Again, quality should always be your goal, but you also need to do your due diligence to find the best price for that product, or material. Though there may be some front loading costs (employee or owner time) invested in finding the best deals for the same, or equivalent, products, it is worth it if you find reliable and reasonably-priced suppliers. As a reseller, you will oftentimes be eligible for certain wholesale pricing, and/or zero sales tax.
Many brands participate in trade programs making their products eligible to only certain industry members. Be sure to comply with your state, and if your reach extends beyond your state's borders, regarding sales and use taxes (and other taxes) you will need to pay. Even quick Google searches, especially using the Shopping link, will show you the same product and the different prices. Your clients' budgets won't pose an issue when you get creative!
Want more tips on strategy, trends, and best practices delivered straight to your inbox?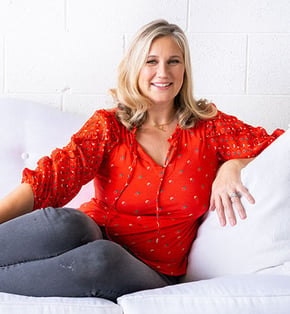 Anna Braff
Anna Braff is a wife, mother of two sweet and precocious boys, and the lead designer and creator of Provenance Rentals, a boutique specialty & vintage rentals & prop house in Inglewood in Los Angeles decorating for the romantic, unique, and chic client whether the event is corporate, or personal, all over California and beyond.