Pinterest is the frenemy of wedding planners, because managing Pinterest expectations can be so tough. We all love Pinterest for the creative ideas it provides, but at the same time secretly hate it for setting unrealistic expectations for brides and grooms. As with any frenemy, there is a fine line you have to walk between using Pinterest and not relying solely on it. Read these suggestions below for how to manage Pinterest expectations for brides as a wedding planner.
Be Up Front with the Bride or Groom Right Away
From the first consultation, brides come in with Pinterest boards up the wazoo. While this is great to get the creative juices flowing, a clear understanding has to be made that not every Pinterest post can be replicated. While this may be a hard conversation to have with a bride, it is still one that needs to be done. Remind the bride that Pinterest is great for inspiration, but the final product should be unique to her wedding. By tweaking or spinning Pinterest board projects, it keeps the bride from directly comparing the final product to the pin while also giving her a unique product that nobody else has.
Create Your Own Boards
Another way to manage Pinterest expectations is to create your own boards. As the wedding planner, start taking pictures of all the weddings that you plan for your own Pinterest page. Not only will this be great marketing for your wedding planning company, it also sets realistic expectations for future brides. The next time a bride walks in for a consultation, show her your company's boards. Since these are things you have already done as a wedding planner, you are more than capable of executing the picture again for another bride.
Trial and Error with Replicating Pins
In addition to adding your own wedding planning photos onto Pinterest, try replicating your favorite pins. There's nothing like real life experience to know if you are capable of doing something. If you're not able to replicate a pin, then you know firsthand and can tell any bride that asks, it just can't be done. When you replicate a successful pin though, smile and celebrate. Then take your own photo! As the saying goes, practice makes perfect…expectations for the brides.
Expand your Pinterest Network
As a wedding planner you rely on multiple people to execute a wedding from caterers, florists, makeup artists, and more. The same philosophy should be applied to Pinterest boards, too. Partner with the companies and people you work with on a regular basis for weddings and have a Pinterest photoshoot together. For example, in order to create a realistic Pinterest board about hairstyles, partner with a local hairstylist that is interested in working at weddings. Have the hairstylist create multiple different looks.
Take pictures of each of the hairstyles and then post it to your Pinterest board. When you are showing brides your Pinterest page, emphasize that you know the hairstylist who created these looks. This way the expectations are clear in what the hairstylist is capable of doing and the bride has clear expectations of what to expect for her big day.
Pinterest is full of great, inspiring ideas. However, it's also full of photos that were created with enormous budgets by industry experts! Managing Pinterest expectations doesn't have to be an impossible task. If you can use the tool for displaying realistic expectations of what you and your team are capable of, you can guide your brides and grooms toward expectations which will surely be met (or exceeded!) on their big day.
Want more tips on strategy, trends, and best practices delivered straight to your inbox?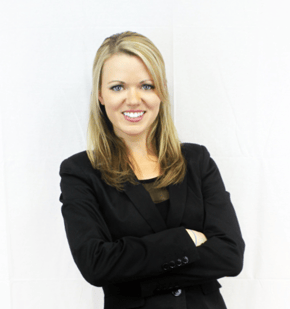 Karen Gordon
Karen Gordon has spent her career growing event and technology companies through consultative sales and strategic growth strategies. Now, as the Executive Vice President & Founding Team Member of Goodshuffle, she is revolutionizing the event rental, design, and production industries with modern technology.